Nurseries and preschools offer a reliable childcare setting where children can socialise and learn. Local Mums give their recommendations for the best ones in our area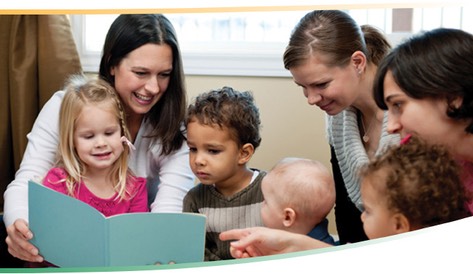 "I highly recommend Wishing Willow Day Nursery and Preschool to all Local Mums. Wishing Willows first Ladies Night was an enormous success! There were oodles of people in every room... well done to Gemma and all the team- it took a huge amount of hard work to organise but was worth every second. I'm looking forward to the next one."
Rachel, Local Mum
Wishing Willow Day Nursery and Preschool
Wishing Willow Day Nursery and Preschool opened in 2006 and operates from within a purpose-built premises in a residential area of Banstead, Surrey.
There is a fully enclosed outside play area, suitable for all age groups. The nursery is arranged on two levels. Babies and toddlers are located on the lower levels and older children use the first floor. There is also a designated physical and sensory room.
Planning for our children's nursery education starts with the child. Staff observe their key children daily and make notes on their observations in order to plan how they can further extend and support the child's learning and development in specific areas. Key staff at the day nursery and preschool use their observations to plan the following days or weeks activities, recording both adult lead and child lead activities and ideas. Parents are encouraged to contribute to their child's learning though various different strategies adopted by the nursery.
Children's own work and creations are valued through discussions, displays and recognition. Staff inform parents each day what their children have been doing to enable parents to discuss and share these experiences with their child.
Ofsted said: "Children make significant progress in all areas of learning as a result of the comprehensive planning carried out by staff."
Our children enjoy a wide range of extra-curricular activities, and there are a variety of optional classes on offer too. The children also have the opportunity to play safely and explore our secure garden, with a variety of age appropriate climbing and play equipment, bikes and sports resources on offer.
For your convenience we provide an all inclusive service including meals, snacks, milk, nappies and wipes.
Our commitment to parents was recognised in our recent Ofsted Report - we were pleased to achieve a 'Good' overall rating:
Ofsted said: "Parents are provided with substantial opportunities to be involved in the setting and their child's learning, and there is a parent nursery association to enable them to voice their opinions effectively.
"Parents are kept extremely well informed about what is happening at the setting through information on the notice boards and the regular newsletters they receive. The planning is also displayed in each room for them to see. Parents speak highly of the provision and the level of care offered to their child."
Contact:
Lucy Nash
Nursery manager
Wishing Willow Day Nursery and Preschool
Tel: 0800 ­085 ­4074
Email: parentenquiry@brighthorizons.com
Strathmore House
1 The Drive
Banstead
Surrey
SM7 1DE
UK