Local Mums recommend the best art classes and clubs in our area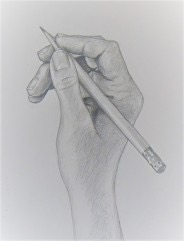 "I highly recommend Budding Artists to all Local Mums.  My son Ben is getting so much out of it and I often see things he's learned at the club in his art work which he does at home and school.  I am also amazed that over the time he's been going to the club Jo has always found something new to do with them."
Debbie Parsons, Local Mum
"I recommend Budding Artists to Local Mums. My daughter Lily loves the club, her drawings of cats are much improved and she loves the way they also have a look at artists' drawings. I am impressed, this club seems to be very well done."
Ursula, Local Mum
"I highly recommend Budding Artists to all Local Mums. My daughter loves the class and her art has improved dramatically since joining the art club."
Aliza, Local Mum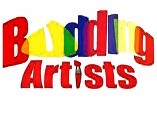 Art and sewing classes for adults and children
About Budding Artists
Budding Artists has been set up by artist Jo Sharpe with the aim of offering children and adults the opportunity to help them improve their artistic skills in a friendly environment.
Jo, a trained teacher, textile designer and artist, says: "I love to see kids happy and developing their creative,  practical skills  and hobbies.
"But it's not just the children that need hobbies. So, I have devised several classes to make sure all ages and skill levels are catered for." Put aside an hour of time to enjoy yourself and learn new skills. It will be your favourite hour of the week!!
At Budding Artists clubs, you can leave your child safe in the knowledge that they will be well looked after. I am a PGCE trained teacher, experienced mother and CRB checked.
Classes
Pure drawing is a new course. No drawing skill is required but the ability to concentrate is. Students will learn to draw using the right side of their brain which not only will turn them into excellent drawers but it helps with relieving stress, creativity and problem solving. £70 per term.
If you love to draw, colour, paint and make then Budding Artists classes are for you!
Budding Artists classes  are fun classes where students will get to use a wide variety of materials and mediums and will create lots of wonderful artworks whilst also developing their knowledge and learning techniques from the masters of art. £75 per term
Budding Sewers are needlecraft based, where pupils make delightful items whilst learning hand and machine sewing skills. £10 per session.    
       
          Spring Term classes:
          Pure Drawing  (ages 9-16 years)                    Mon  5.15 – 6.15 p.m.
          Pure Drawing  Adults                                      Mon  7.45 – 8.45 p.m.
          Budding Sewers  (Adults)                               Thur 1.45 – 2.45 p.m.
          Budding Artists (Adults)                                 Fri    2 – 3.00 p.m.
          Budding Artists (ages 6-10 years)                 Fri    3.50 – 4.50 p.m.
          Budding Sewers  (ages 9-16 years )              Fri    5 – 6 p.m.                                                                                                                                                
          Monthly art and sewing workshops               1st Sat every month in pm  
                                                                                                                                           
Extra support can also be given to GCSE and A level students.
More classes are being planned so all enquiries are welcome. 
Classes currently run at my home SM5 3NF or at The Baptist Church in Carshalton Beeches, 
Classes will commence week w/c 16th Jan and last for nine weeks.
For more information and to book, contact:
Jo Sharpe
Budding Artists
Tel: 020 8669 9622
Mob: 07914 000145
Email: josharpe1@virginmedia.com
www.www.buddingartists.org.uk