Local Mums recommend the best tuition centres in our area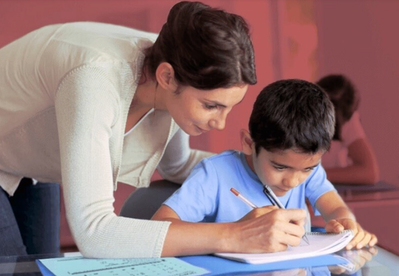 "I highly recommend First Class Learning to Local Mums. My two boys have been attending for three years now. Their private tutor Sejal has given them a love of Maths and English and they have excelled beyond expectations. They look forward to going to their classes every Friday after school. A happy child means a happy parent."
Elodie Kissok, Local Mum
"I recommend First Class Learning to Local Mums. My sons started learning with First Class Learning in Wallington a year ago. Before then they were reluctant to learn but due to Sejal's patience and encouragement their attitude towards learning has improved. They are more confident and also among the best 10 in their class."
Rosa Ayettey, Local Mum
"I highly recommend First Class Learning to Local Mums. Sejal really helped my son build his confidence and he has become  very comfortable in tackling any test. She has given him a very good foundation in both English and Maths with regular weekly homework just enough for my son to enjoy doing them. She is a very patient and honest with both parents and students."
Nancy Odul, Local Mum 
"I recommend First Class Learning to Local Mums. We are very pleased with Sejal who is a very friendly, encouraging and enthusiastic teacher. Our daughter is enjoying her lessons and she has made really good progress."
Misury, Local Mum
"I highly recommend First Class Learning to Local Mums. My daughter started lessons about six months ago and she has grown in confidence in both Maths and English. Lessons are tailored to suit my daughter's needs. We are really pleased with her progress with Sejal."
Joyce Okwabi, Local Mum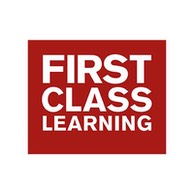 First Class Learning
Are you worried that your child has fallen behind? Book a skills assessment with us to find out how we can help you get your child's education back on track after the lockdown. Join us and our personalised programmes will help fill any gaps, so that your child can progress at school with confidence. 
Sejal Littlebury has been running highly successful after-school maths and English classes for over 10 years.
The First Class Learning materials are suitable for children studying Key Stage 1 (KS1) through to Key Stage 3 (KS3). Since the resources used follow the National Curriculum, they provide a solid foundation for the 11-plus, SATs tests or school work. The aim is to ensure all students build confidence and develop independent learning skills through regular practice along with guidance, support and encouragement from the centre manager and staff.
Through our structured programmes, Sejal individualises each child's learning path, which is targeted to fill any existing gaps in their understanding. This therefore helps with school work, builds confidence and develops independent learning skills, something that is extremely important in today's busy classrooms in school.
Our maths and English programmes are flexible and tailored to learners' individual needs and abilities so students move on only when they are confident with a topic whilst not repeating subject matter they have already mastered at school.
Find out more and book your assessment
Contact:
Sejal Littlebury
First Class Learning
Tel: 020 8395 6813
Email: purley@firstclasslearning.co.uk
www.firstclasslearning.co.uk