Et Patati Patata offers fun French classes and day camps for children with a native, qualified French teacher.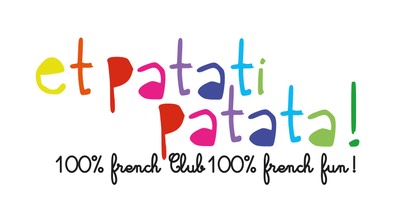 Everyone knows that the best way to learn a language is by emersing yourself in it  with lessons all in the lanugage you are learning, but its also true that children learn better when they are enjoying the classes.
Etpatatipatata covers both these bases by providing fun and engaging French classes 100% in French with a qualified native French teacher.
Led by Caroline, an experienced, certified, native French speaking primary teacher from the école française Académie de Paris, the classes are designed specifically for ages 2 -10 years.
The French immersion programme is based on a wide range of fun and creative activities, all in French. Children will explore the sounds, flavours, customs, cultures! Culture and language will be taught through stories, songs and workshops. Also: French literature, French drama, French cooking.
"Our classes are small groups and pupils make amazing progress," explains Caroline who is certified Professeur des écoles francaises in early years education. "We teach 100% in French and set your child on the best track to becoming bilingual." 
So if you would like to give your child the best start in learning French why not give Caroline a call?
Read Local Mums reviews of Etpatatipatata
For more information and to register now, contact: 
Caroline
Tel: 07966893674
Email: caroline@londonmacadam.com
www.etpatatipatata.com