Local Mums recommend the best nearly-new baby and children's markets in our area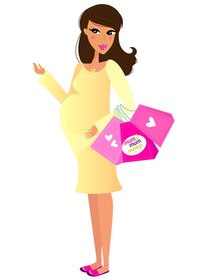 "I highly recommend Mum2Mum Markets to all Local Mums. I did one with a friend so shared the cost which helped. We made around £70 each; toys went quickly and I came home with car seats and bases."
Kirsty Butterworth, Local Mum
"I recommend Mum2Mum Markets to Local Mums. I have done two Mum2Mum markets and both times made about £150. I have also done car boots but prefer the Mum2Mum markets as they are inside and warm."
Hayley Bennett, Local Mum 

Mum2Mum Markets
SELL your quality second hand baby, children's and maternity clothes, preloved baby equipment or used pram at our nearly new baby and children's market and keep 100% of the proceeds.
Admission is £2 on the door for buyers- kids free.
Plenty of parking available at church and if its full surrounding road has free parking available.
Contact:
Darshana Patel
Mum2Mum Markets
Tel: 07403276805/07503466376
Email: croydon@mum2mummarket.co.uk
www.mum2mummarket.co.uk