When you need advice it's essential that it comes from a reliable source. Local Mums give their recommendations here.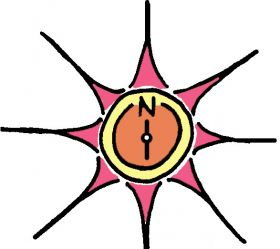 "Had a brilliant career coaching session a few weeks ago with Tamsin from Making Careers Work. She has a thorough knowledge of the business world and a great understanding of the challenges of life as a working mother. We had a really interesting discussion, and the summary I received later on the same day (!) was extremely helpful in clarifying the options I am considering. A big big thank you!"
Veronique, Local Mum of two children aged 9 and 4. Senior HR Professional returning to work after a seven year career break 
"Tamsin from Making Careers Work took the time to really understand my drivers, aspirations and concerns. She prepared thoroughly for each session ensuring that every action I took felt worthwhile. Previous experience of career counselling was poor - a series of psychometric tests and a regurgitated report. Tamsin's pragmatic approach was really helpful to take data, assimilate it and take positive actions to see tangible results quickly."
Sarah, Local Mum of two children aged 3 years and 6 months

Making Careers Work is a maternity coaching and careers counselling service which helps mums and mums-to-be reach their full potential in their careers within the context of their family life.
Whether you're looking for a total career overhaul or advice on a specific issue, I can give you structure and guidance to help you clarify your personal priorities and requirements.
Negotiate your existing contract or working hours
Manage your maternity leave and return to work
Achieve a work/life balance that is right for you
Identify options for an alternative career
Brainstorm the feasibility of a new business idea
Develop your CV and prepare for interviews
Increase your confidence to return to the workplace no matter how long you have been away
I can offer support through one to one consultations, group workshops and evening events. If you have a group of four or more people (maybe you're an ante-natal group wanting to maximise your maternity leave, or a group of school mums looking to return to work after a career break), I can happily put together a bespoke programme for you.
Initial discussions are absolutely free, so do get in touch…
Contact Tamsin:
Tel: 07966 718465
Email: tamsin@makingcareerswork.com
www.makingcareerswork.com

Find out about Tamsin's latest workshop, 'Discovering an Alternative Career', on the 13th and 27th of November, 2012