Local Cranial Sacral Osteopath Steve Bell, from the Aston Clinc, explains how dementia can be treated through osteopathy.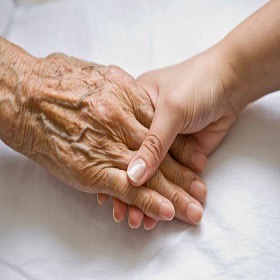 As osteopaths, we approach our patients holistically, exploring the widest range of methods open to us in the desire to restore our patients to health.
It was during a recent lecture that looked at how we Balance Ligaments in the body , that the thought of a possible new approach in tackling the debilitating problem of dementia presented itself to me.
The core idea is based around the simple fact that the brain needs support in clearing the waste products of metabolism that build up over time. For some reason, the brain seems unable to clear these waste products, without help, so its channels and functions become increasingly clogged up or blocked. Following on from the lecture I developed a range of protocols to help the brain improve its clearing functions and so work better.
I formed a small trial group of four patients all of whom had been diagnosed with various degrees and stages of dementia to test these protocols on.
Weekly treatments of one hour are required.
We are currently in our fifth month and I'm very happy to report that all four patients appear to have experienced significant measurable positive improvements.
They key findings sofar are:
Better sleep patterns with less or no night terrors.
Significantly raised confidence.
Improved mood and the desire to re-engage in their daily social activities. 
It is too soon to measure the effect on restoring memory loss itself, but I think as treatment progresses and the brain is able to clear the build up of toxins we should expect some improvements in memory recall.
Although the outcome from each treatment cannot be promised. It is because the patients in our trial group and their carers continuously report such encouraging improvements that I've decided to start offering this treatment earlier than anticipated.
If you'd like to learn more about the treatment please email hello@astonclinic.co.uk  or call Aston Clinic  on 0208 9423148.