Local Mums Online was founded in November 2010 by Kathy McGuinness (pictured below and right with her family), an award-winning social entrepreneur. Local Mums Online aims to support local mothers, local families, local communities and local businesses and campaign on local issues. Local Mums Online won an award for Best Mother Support Network Platform in 2023.
Local Mums Online's first group was Carshalton Mums, which launched in 2010, providing local information and support for mums living in Carshalton. Carshalton Mums currently has over 5,000 members and a busy Facebook group and Twitter following.
As Carshalton Mums grew and became increasingly popular, other local mums groups were launched for mums living nearby: Wallington Mums, Sutton Mums, Cheam Mums, Croydon Mums and Epsom Mums were founded in 2011, followed by Wimbledon Mums, Kingston Mums, Reigate Mums, Dorking Mums, Putney Mums and Wandsworth Mums in 2012 and Worcester Park Mums, Raynes Park Mums and Barnes Mums in 2014.
Founder Kathy is a Local Mum of four who has done voluntary work in the local community for the last ten years. Kathy received an award for Community Leadership from the London Borough of Sutton in 2012. Kathy is the founder of Child's Eye Line UK, Secretary to the Lords and Commons Group for the Protection of Families and Children and a member of the Family Working Party and the All Party Political Group on Bullying. Kathy has also served for four years as a governor at her local school and is a Trustee for the charity A Statue for Elsie Inglis.
Before the birth of her second child, Kathy worked for ten years as a journalist and Editor for Variety magazine, Euromoney, The Informa Group and IFX Markets. She has launched various websites for large City corporations. Interested in the potential of the Internet for many years, Kathy launched her first consumer magazine for Internet entrepreneurs, Webspace, back in 1998. 
"It is great to be able use my experience as a journalist to help other mums in Surrey and SW London, an area that I love living in," explains Kathy. "I feel very lucky to be able to work and be part of the local community."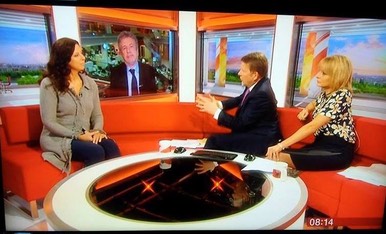 Kathy McGuinness, Local Mums Online founder, on BBC Breakfast
Our team:
Emma Fletcher, Technology Editor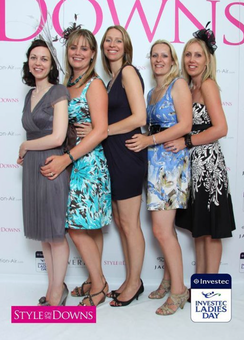 Emma Fletcher (second from left) is a Carshalton Mum of three children and founder of Fletcher Technology. Having been an IT Consultant in the City, programming for large corporate websites including BT, Toshiba, Samsung and Eircom, Emma decided to start up Fletcher Technology Limited with the view of working with smaller companies, especially mums in business, helping them catch up with technology and "get online!"

Dr Nirusa Kumaran, Health Editor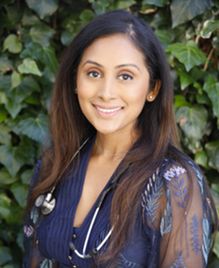 Dr Nirusa Kumaran BMBS, BMedSci, DRCOG, DFSRH, MRCGP, Dip IBLM/BSLM, AFMCP
is a Kingston Mum of two young daughters, a practising NHS and private GP, certified lifestyle medicine physician and Functional Medicine specialist. She has over 10 years of clinical experience working as a medical doctor in the UK and working for a practice attached to London University. Nirusa is passionate about holistic, integrative and patient-centred care. After facing her own health challenges and her youngest daughter's health problems with severe eczema and multiple food allergies at the tender age of five weeks she was driven to explore root causes and look for potential ways to reverse and restore optimal health and vitality. This led her to the practice of functional medicine and she has since completed further qualifications as a functional medicine practitioner. You can read Nirusa's Functional Medicine Mum blog for Local Mums here.
Amy Shepherd, Finance Editor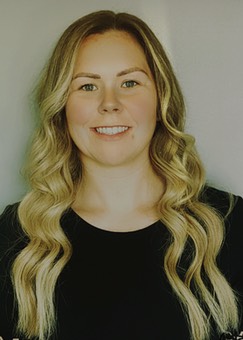 Amy Shepherd is a Cheam Mum of two daughters aged nine and four and a financial adviser running her own business, Amy Shepherd Financial Planning. Read Amy's Local Mums blog 'Money Mum' here
Victoria Nicholson (below left, with Marie Kondo)
Home Organisation Editor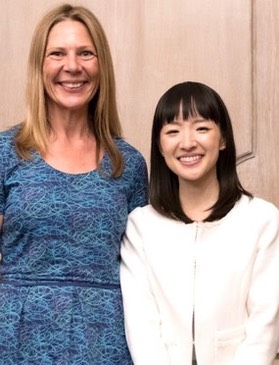 Victoria Nicholson is a Putney Mum of one son, Ben, and a professional organiser, declutterer and certified KonMari consultant. Victoria has a background in hotel management and over 15 years as an office manager/PA in the City where she honed her organisational skills. "However, when it came to my personal belongings I have always been naturally untidy," says Victoria. "So when I discovered a system that worked for me I knew it would work for anyone!" Victoria has been helping local mums in their homes for the past four years to achieve the peace of mind that comes with living in a calm, uncluttered environment. You can read Victoria's Organised Mum blog here. 

Sadia
Science Tuition Editor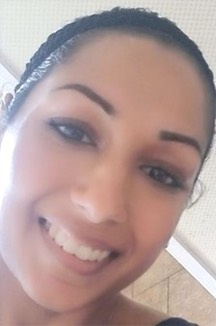 With over 15 years' experience of teaching in British schools in the UK as a Qualified Teacher, private tutor and currently teaching part-time in a private London school, Croydon Mum of three young children Sadia has been able to develop and implement many successful strategies to help students achieve with her tuition company Science With Confidence. Her degree in pure Chemistry from University College London, Master's degree and Post graduate Certificate in Education from the University of Oxford have equipped her with the solid subject knowledge of the British science curriculum and skills needed to secure excellent outcomes for her students. Sadia is also a member of the Royal Society of Chemistry and a Chartered Science Teacher. Sadia's tutoring ranges from young kids keen to satisfy their innate curiosity for science to the more serious A Level Chemistry students in need of securing the top grades for their place on highly competitive degrees such as Dentistry and Veterinary Medicine. She has also delivered high quality tuition services all over the world; from local students in London to those in international schools as far as India, Singapore and Hong Kong. Read Sadia's Local Mums blog here
Dr Jasmin Malek
Wellness and Aesthetics Editor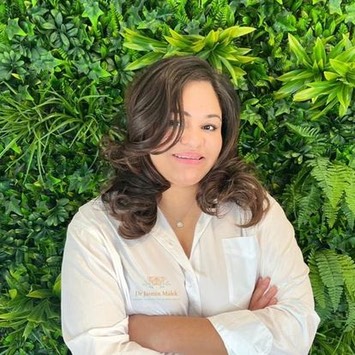 Jasmin is Reigate Mum of two sons, an NHS GP and Founder of The London Wellness Clinic based in London and Surrey. Jasmin says, "The London Wellness Clinic was born out of a strong desire to give my patients services that aren't available to them on the NHS and more of my time. I'm passionate about making mums feel well, empowered and to be their best selves." Read Jasmin's Local Mums blog here.
Maria Holley, Fitness Editor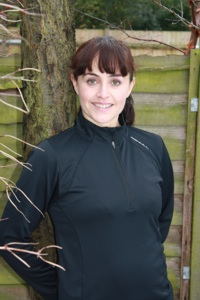 Maria Holley is a Carshalton Mum of two boys. She used to work as an actress in West End Musicals but since having her kids retrained as a personal trainer and runs her own local fitness business Maria Holley Fitness. You can read Maria's Local Mums blog Fit Mum here. Catch up with Maria's hugely popular Local Mums' fitness videos on our Facebook page here.
Carmel Miller, Beauty Editor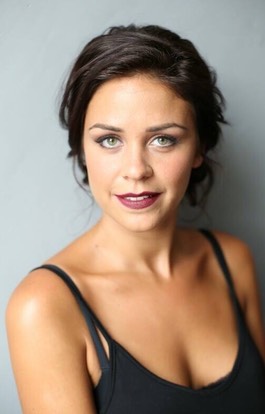 Carmel is a Cheam Mum, a full-time wife and mum two young children. Mel is a qualified make-up artist @melmiller_mua (Instagram) specialising in bridal and occasion make-up as well as being a self-confessed beauty addict!  Mel juggles her profession as a make-up artist, full-time mum and Beauty Editor in the hope of making our beauty lives a little easier recommending products and beautifying tips for our busy mum lives. You can read her blog, Beauty Mum, here. 
Alexandra Dauley, Interior Design Editor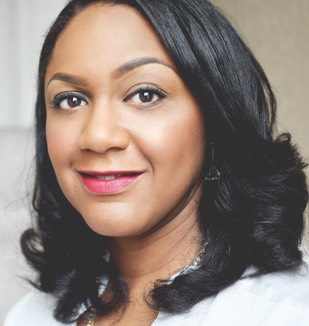 Alex Dauley is a Wallington Mum who runs her own a London-based interior design practice Dauley Designs. Catch up with Alex's Local Mums' blog Interior Design Mum here.
Pascale Lane, Relationships Editor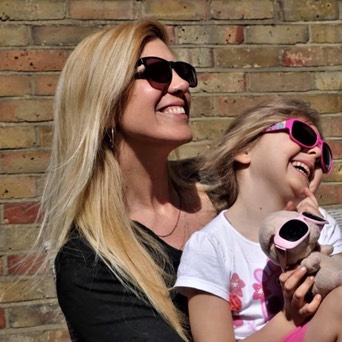 Pascale Lane (MBACP) is a Therapeutic Relationship Coach from Sutton, Surrey and a Local Mum of two young daughters. Pascale works with women who need help with their relationships and runs her own relationship coaching business You Fulfilled. She takes great pride in the work that she does and loves being able to support Local Mums and couples to facilitate change. Pascale has 20 years experience working as a social worker and a counsellor. Pascale's blog Relationships Mum gives advice about navigating our relationships while bringing up children.
Angelika Cutuk-Short, Nutrition Editor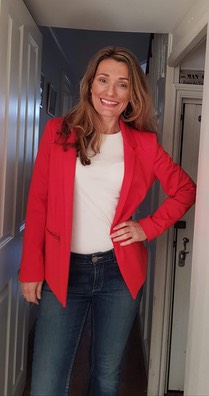 Angelika is a Sutton Mum, nutrition therapist and weight loss coach and the founder of Nutrition In Mind. Angelika has a Masters in nutrition and is a qualified NLP (Neuro Linguistic Programming) practitioner. She combines nutritional science with motivational NLP coaching to change bad habits and introduce new good ones. She regularly gives radio interviews and writes articles on nutrition and weight loss and works with her local council on a 'healthy eating on a budget' project. Angelika has worked in the health industry since 2007 working as a nutritional adviser for Planet Organic and General Nutrition Centre (GNC) as well as running her own private practice. She is a full member of the British Association for Nutrition and Lifestyle Medicine (BANT) and registered with the Complementary and Natural Healthcare Council (CNHC), she gives advice you can trust. Read Angelika's Local Mums' blog here
Evi Achillea, Holistic Health Editor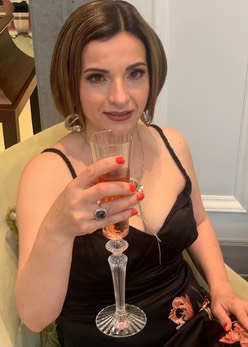 Evi Achillea is a Sutton Mum of two boys and a certified Chinese Medicine practitioner and the founder of Heal Within 5. Evi has worked as a holistic therapist helping many local mums over the years. Read Evi's Holistic Mum blog  for her insights into all things health related. 

Helena Vaughan, Art Editor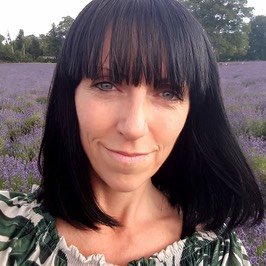 Helena Vaughan is a Carshalton Mum of two, an artist and secondary school art teacher. In the last two years she's written and printed two children's picture books. Helena has also launched successful community art events in her local area, including Carshalton Artists Open Studios, now an annual art festival in South London. Helena studied fine art, graphics and animation to degree level before working in the media industry for ten years. Helena now teaches Art and Design part-time as well as producing and selling her work. She also runs craft market stalls and workshops alongside school visits and professional practice talks. Helena's Local Mums blog Art Mum is full of inspirational ideas to get children creative at home. Find out more about Helena's art on her website www.helenavaughan.co.uk
Emma Jones, Careers Editor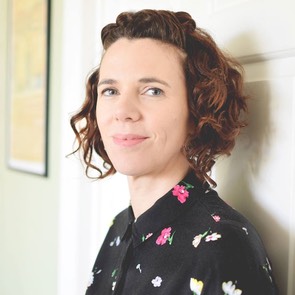 Emma Jones MCIPD is a Sutton Mum of two young children and a qualified HR professional and licensed Career Coach. Her business Work Buddy Coaching offers CV, Interview and Career Coaching services. You can read Emma's Local Mums blog here 
Rachel Ivan, Books Editor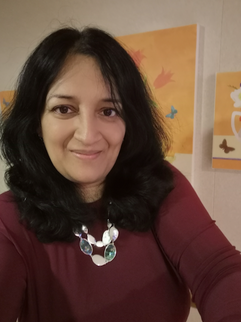 Rachel was born in London but her parents moved to India where her teenage years were spent happily at her grandmother's sprawling house opposite a lake in Bangalore. The Lies We Were Promised is her first book and was inspired by her frequent trips to India, which she has described as a 'vibrant land of explosive smells, cultures and colours that are a feast for the senses.' Rachel is a Local Mum to two daughters and lives in South London with her family. She works in the UK Civil Service.
Mary Burstow, Gardening Editor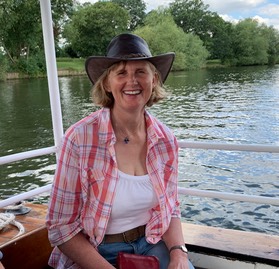 Mary Burstow is a Local Mum and professional gardener with over 25 years experience of gardening with her own gardening business. Mary likes to garden organically and help the local wildlife as much as she can. Mary is a long-time Cheam Village resident with her husband Paul and her three children where she has enjoyed helping out at the Cheam Charter Fair, Cheam Scream and Cheam Christmas evening. Mary has done voluntary work in her local area for many years as a local councillor and as a trustee of Sutton Soup, a community-based funding initiative. You can read Mary's Local Mums' gardening blog here.
Tracy Carroll, Local Food Editor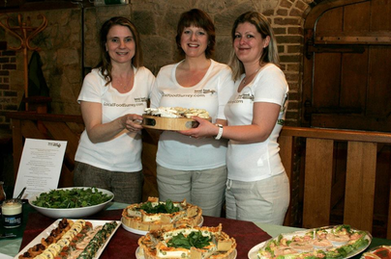 Tracy Carroll (centre) is a Reigate Mum of one daughter and runs Local Food Britain, a website all about enabling people to find great food and drink in Surrey and the rest of the UK. Tracy blogs for us about fantastic local food finds in our area. You can read her blog Local Food Surrey here
Karen Wells, Legal Editor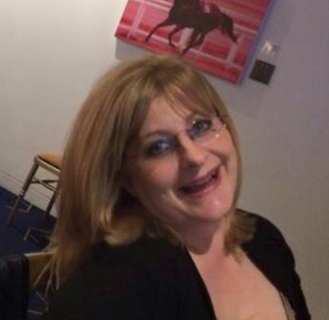 Karen is an Epsom Mum who runs her family business Avalon Legal with her husband Colin, a Fellow of the Institute of Paralegals, a Member of the Society of Will Writers, and a Member of the Federation of Small Businesses. Karen and Colin have one daughter, Grace. Avalon Legal specialise in Wills, Powers of Attorney, Probate and Estate Planning. 
​
Read Karen's Legal Mum blog here.
Marijke Roberts, Natural Health Editor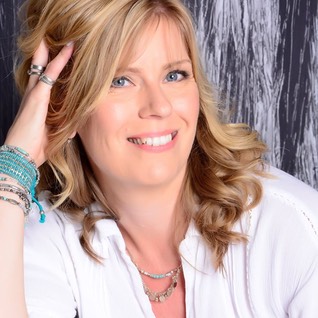 Marijke Roberts is a support worker for the "Arnica Network" and Carshalton Mum of two teenage boys. She became interested in natural health after the birth of her first son and after many years researching its benefits believes natural remedies are a real alternative to calpol and antibiotics. Marijke works as a counseller and therapist in Sutton.
Karen Simmonds, Travel Editor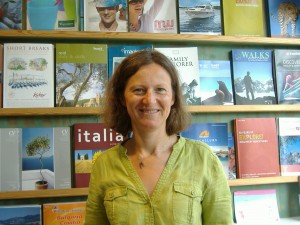 Karen Simmonds is a Wandsworth Mum of two. Travel Matters was Karen's first baby fifteen years ago. She has always enjoyed organising the perfect family holiday. Since then, she juggles travel and family life, with the arrivals of now  teenage daughters.  Her experience is wide and varied including taking old people around Europe with Page and Moy, hosting double-decker bus tours with Top Deck travel and running her own tour operating programme in Portugal. She can also be found slipping from English into fluent French, German or Portuguese, often helping in those tricky hotel booking negotiations! The last couple of years she has visited Thailand, South Africa, Mexico, Cyprus, France, Eygpt and five Caribbean islands.
Sarah Peters, Restaurants and Events Editor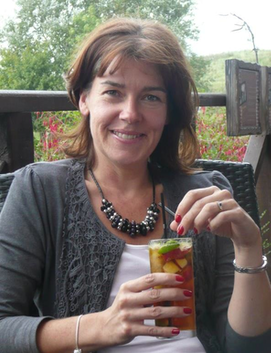 Sarah Peters is a Carshalton Mum of two teenage daughters. She works as a freelance journalist and restaurant critic and runs events for The Academy of Food and Wine Service.
Renee Davis, Cookery Editor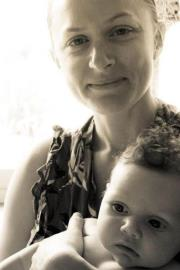 Reneé Davis is a Sutton Mum, a full-time wife and mum of three young children, author and self-proclaimed food fanatic. She became really interested in cooking after her first trip to Asia ten years ago, and the passion has grown daily since then. She takes every opportunity she can get to experiment in the kitchen, and loves cooking for family and friends. She also loves sharing her recipes with us! Renee has recently published her first book about overcoming a dysfunctional childhood called "Be The Best You."
Kathryn Lovewell, Wellbeing Editor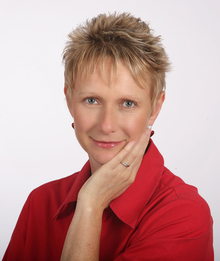 Kathryn Lovell is a Sutton Mum of two and an award-winning specialist in Mindful Self Management teaching inside and outside mainstream education, in prison and within the community. She trains head teachers and teachers and supports students to be self-resourcing.  She has worked creatively and therapeutically with young offenders.  Kathryn assists adults and children challenged with ADHD, dyslexia, low self esteem, behavioural difficulties and life threatening illness. She is a highly skilled qualified Journey Therapist, an experienced facilitator of meditation and self inquiry. Kathryn promotes practical self empowerment rooted from mindful awareness.
Suzy Doyle, Beauty Editor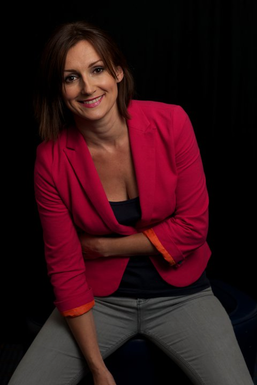 Suzy Doyle is a fully qualified make-up artist with a wealth of experience in the beauty world. Suzy works for Channel 4 and runs her own business. Suzy is a Sutton Mum of two daughters and one son.


Praise for Local Mums Online:
"I continue to support Local Mums Online, a fantastic local resource and the go to website for mums across SW London and Surrey."
Tom Brake, MP for Carshalton and Wallington.
"What a brilliant website, I'm really glad you launched it!"
Deborah Murphy, Local Mum of two.
"I love Local Mums Online, it's great to have local content for local mums."
Kelly Neal, Local Mum of two.
"I wish this site had been around fifteen years ago when I first had kids!"
Esme Camilleri, Local Mum of four.
Happy customers:
"Thanks so much for the Socatots advert, it was very effective when it was posted on Facebook last month!" 
Joe Brady, Program Director, Socatots
"We always fill our positions quickly through advertising with you so very happy to advertise our latest job vacancy with you again!" 
Melissa Williams, Oak Tree Pre-schools
"Excellent advertising. Amazing service throughout. We've got all our recent clients through you, thank so much." 
Jonathan Stevens, Owner, Ridgewood Property Services Ltd
"I get so many students through Local Mums Online, great service and all the advertising I need, thank you!"
Lucinda Scott, Music Tutor
"We got a great response from our last job advert with Local Mums Online so would love to advertise our new job opportunity with you."
Sarah Ruiz, MIS Services Manager, Cygnet IT Services CIC
"Thank you so much, we get all our customers from Local Mums Online, no need to advertise elsewhere."
Gabby, Co-Founder, Get Organised with G&N
"We've had a really good response to the review and posts you've done for us on social media. Loads of your members have signed up, we're really pleased! Thanks so much for your support."
Jason Ash, Founder, YoungPlanet 
"I always get so much work through Local Mums Online, which is why I keep advertising with you! Keep up the fantastic work." 
Martin Sanderson, Founder, Magic Marty
"We had such a successful launch thanks to Local Mums Online. Thank you so much for all of your support with it, you've been amazing!"
Laura Stevens, Hartbeeps, Kingston, Epsom and Worcester Park
"Thank you so much, ever since we advertised with you we have been inundated with enquiries and we are expanding our business to cover the whole of SW London and Surrey!"
Oksana Leono, Top Notch Cleaners
"A post about my music classes a couple of weeks ago in one of your Local Mums groups reached over 1,000 mums, which then resulted in a large increase in customers over the next couple of weeks. This made a huge difference to us as posts by our Facebook page, although growing, generally only reach up to 100 people."
Libby Shone, Music and ME

"It worked! We've gone from five enquiries a day to over 200!" 
Kate Jaffe, Marketing Manager, Clock House Healthcare Limited
"Thank you so much for helping us launch our business. We have got all of our clients from you, they all said they saw your recommendation on Local Mums Online. It has been so successful that we are now looking at expanding our business and taking on more staff."
Naomi Rooney, Owner, Get Organised With G&N
"We are really grateful to you for helping us sell out, so will definitely get in touch again when we do another show."
Imogen Wilde, Producer, The Globe Players

"Thanks to you I've now got lots of clients and business is going really well. I've got a Facebook page now and also printed business cards.  Without your help I would not have been able to create a business doing something I enjoy."
Kathy Ross, Kathy's Cleaners

"Thank you so much for the adverts for our job vacancy. I am pleased to say that from your advertising we received a number of applicants and have now filled the vacancy. Thanks again, I will definitely come back to you again in the future!"
Sarah Ruiz, SIMS Support Manager, Cygnet IT Services CIC
"Thank you so much, our advert is doing great! We're getting lots of visits to our website through it!"
Leila Stewart, Director, Balliamo
"Thank you so much, I've already had an enquiry and the advert has only just gone live!"
Sophia Jarrett
Health and Wellness practitioner, Healing Bodywork
"I love it! You have done a great job, thank you" 
Zishaan Dewji, Owner, My Gym Richmond and Wallington

"Wow you're amazing! I love all of it! Thank you for a fantastic job" 
Jodie Wood, Owner of Glitterbugs
"I am AMAZED, seriously, I cannot believe you have grasped so quickly what I wanted to convey. It is so well written, wonderful style! I am really happy. Thank you!"
Javier Asensio, Owner of Fincalink
"I'm blown away! Such a professional service and a brilliant article which really captures the essence of my business perfectly. Thank you so much!"
Nicole Baker, Director, MyShowcase
"That is absolutely brilliant. THANK YOU for such a lovely article."
Dolly Loth, Area Manager, Jamie at Home
"Thank you so much we have had over 70 enquiries already!"
Helena Ball, Resonant Media
"I'm really happy with the advert. You have done amazing job and I got my first message from a new client too just a few minutes ago!" 
Gabi Sirakova

"Please can we advertise with you again? We always get a great response from advertising with Local Mums Online. I am going on holiday today but no need to send the draft for checking; based on previous experience I trust you implicitly."
Kittty Tobin, Head of Executive Office and HR, The Institute of Hospitality
"Wow! If only other organisations we rely on were as helpful as yours!"
David Tchilingirian, Alive 'N' Kicking
"I love it - you have done a fantastic job!" 
Jenny Knighting, Knights Building Services
"Thank you for editing it so well and your professional and quick service. It is fantastic! I am very happy with everything. It really does make very powerful advertising!"
Justyna Kantecka, JKA Photography
"Wow! That's great! A Local Mum has asked me for a quote already and my advert has only just gone out!"
Richard Steeples, Richer Grounds
"This is fantastic, we are delighted. Thank you so much."
Joanne Moroney, TJM Groundworks and Landscaping
"Thanks Kathy, it looks brilliant! I'm really happy with it."
Wendy Moody, Wendy M Handknits
"It's great, fantastic, amazing!!! Thank you very much, I'm very happy with it!"
Paula Duarte, Forever Living

"Brilliant! I love it! Thank you so much."
Tracy Thompson, Bootcamped
"A friend of mine suggested that I approach you as they got a massive response from advertising on your website."
Jude Hudson, Owner of Kids Wing Chun Academy
"I'm over the Moon!"
Wendy May, Owner of The May Tree Beauty Salon
"We have had a fantastic response from advertising on your website and can't wait to book again!"
Fiona Daniels, owner of Heritage Farm Nurseries

"I've already had three enquiries and the advert only went live this evening! Thank you so much!"
Lucy Davinson, Davinson Tuition

If you would like to contribute (we are always looking for new content providers!) or you would like to promote your business to Local Mums, please contact us at info@localmumsonline.com.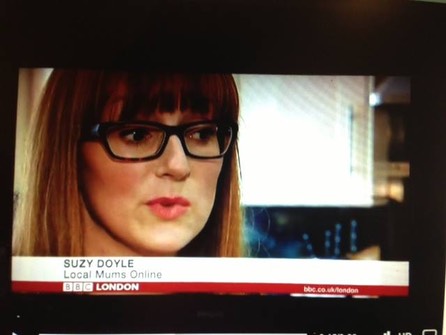 Local Mums Online is regularly asked to comment on TV and national and local press and radio. Here is some of our recent press coverage:
Local Mums Online in the national press:
Local Mums Online on BBC Breakfast 
Local Mums Online in The Daily Mail
Local Mums Online in The Guardian
Local Mums Online in The Times 
Local Mums Online in The Independent
Local Mums Online in The Daily Mail
Local Mums Online in The Guardian
Local Mums Online in Women's Views On The News 
Local Mums Online in Women's Views On The News
Local Mums Online in The Daily Mail 
Local Mums Online in The Telegraph 
Local Mums Online in The Grocer 
Local Mums Online in The Guardian


Local Mums Online in the local press:

Local Mums Online in The Evening Standard
Local Mums Online in This Is London
Local Mums Online in The Surrey Advertiser
Local Mums Online in The Sutton Guardian
Local Mums Online in The Sutton Guardian
Local Mums Online in The Sutton Advertiser 

Local Mums Online in The Sutton Guardian 

Local Mums Online in The Sutton Guardian 

Local Mums Online in The Sutton Guardian

Local Mums Onlnine in The Sutton Guardian 
Local Mums Online on Liberal Democrats website 
Local Mums Online in The Sutton Guardian 
Local Mums Online in The Wandsworth Guardian 
Local Mums Online on Croydon Radio 
Local Mums Online in The Sutton Guardian 
Local Mums Online in The Evening Standard

Local Mums Online in the international press:
Local Mums Online in The International Business Times
Local Mums Online in Triple Pundit 
Local Mums Online in The Digital Journal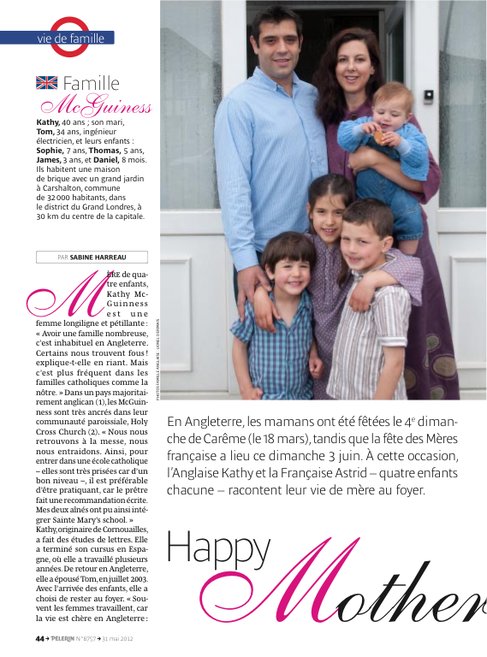 For press enquiries please contact us at info@localmumsonline.com or call Kathy McGuinness on 07712649606.

Copyright Local Mums Online © 2023. All Rights Reserved