Local Mum and gardener Mary Burstow is blogging for us about all things gardening-related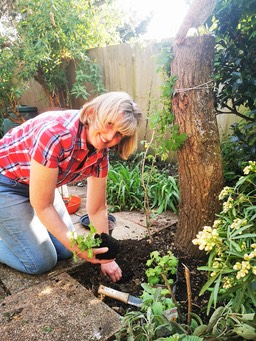 Box Tree Caterpillar strikes back
I am constantly seeing box trees in local mums' gardens which have been infected with the box tree caterpillar at the moment.  This unpleasant little creature strips the plant of its leaves, gradually killing it by a thousan cuts over a years or two.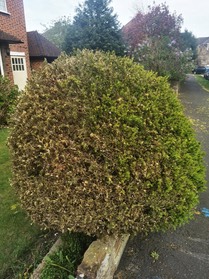 The box moth otherwise known as Cydalima perspectalis is a recent alien import whose natural home is East Asia. 
The adult moths are pure white with a brown margin all around the wings and hide on a variety of different plants in the garden not just in the box itself. Many generations will hatch and bloom throughout the season making chemical insecticide spraying an expensive and ineffective pest control - and potentially harmful to other creatures.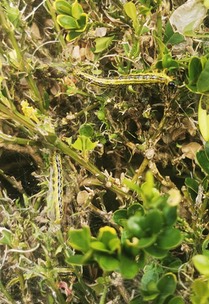 You can try and remove the caterpillars by hand if you catch it early on but that is, of course, an extremely time-consuming option.
Unfortunately the only treatment for most treas is the removal of the half dead shrub and sending it straight to the compost or garden waste bin.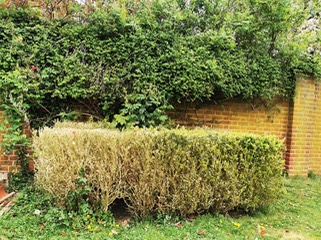 Planting tomatoes
There is simply nothing quite like picking your own, home-grown tomatoes on a warm Summer's evening.  
To make sure other local mums get a good crop this year here are my top tips for growing your own...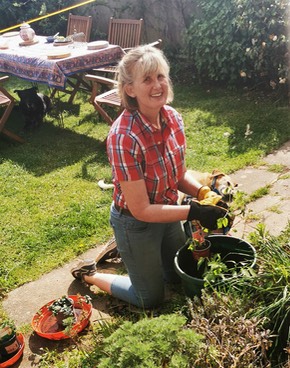 I prefer to use my own home made compost rather than buying expensive post bags.  I have compost bins at the bottom of my garden, which hold green garden waste and a variety of compostible kitchen scraps.  By April the compost is beautifully rich, full of egg shells and ready to nourish new plants.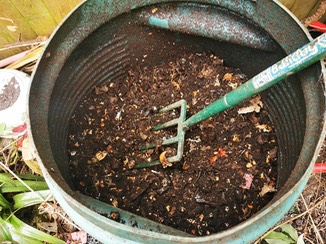 Ideally I use large deep pots for tomatoes as they offer the plants a chance to put their roots down deep and get at the nutritious compost.  I usually add a thin layer of soil on top, to smarten things up just for appearances sake really!
I also try to keep my tomatoes near the house.  It makes for easier frequent watering in the summer and they also benefit from the heat the house gives off.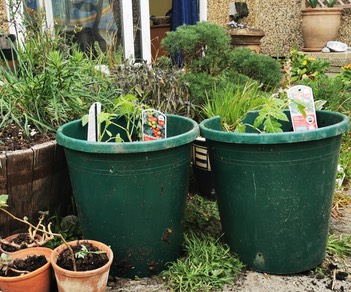 I endeavour to be an organic gardener but I have to be truthful and admit I draw the line at slugs and snails eating my young tomato plants.  Coffee grounds given away by cafes are a great organic solution for deterring slugs, but as this is not possible right now, if you are a tea-drinker as I am, I am afraid it has to be slug pellets.
Purchasing plants and compost
Finding somewhere which sells plants and compost is a challenge for local mums right now, so I thought I would compile a list of all the local family-run shops I have discovered as a gardener, which currently offer delivery or click and collect.
Do be aware that they are rather busy at the moment, so you may have to wait, before getting through.  If you know of any others to add to the list, do let me know.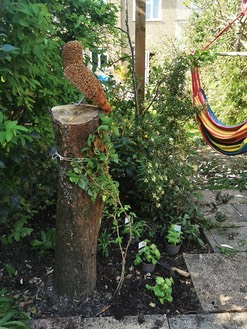 Barnes Nurseries
46 Woodmansterne Lane,
Wallington,
Surrey  
SM6 0SW
Tel: 0208 647 8213
Barnes Nurseries on Facebook
Flittons
51 Little Woodcote Estate, 
Woodmansterne Lane, 
Wallington, 
SM6 0SW
Tel: 020 8647 5615
Flittons on Facebook
Crossways
Crossways Nursery
Woodcote Road
Purley,
Surrey
CR8 3PA
Tel: 020 8645 0710
Crossways Nurserfy Facebook
Melbourne Nursery
43 Little Woodcote Estate
Wallington
SM6 0SW
Tel: 020 8647 2368
Melbourne Nursery on Facebook
Mayfield Lavender Nursery 
139 Reigate Rd (near Driftbridge Audi Garage),
Epsom
KT17 3DW
Tel: 07503 877707
Lavender plants for sale at their stand, also fruit and veg
Michaels Greengrocers
13 The Broadway,
Cheam, 
Sutton, 
SM3 8BH
Tel: 020 8642 6446
Michaels carry a limited range of bedding plants, as well as fruit and veg
Cheam Village Hardware
35 The Broadway,
Cheam,
Sutton
SM3 8BL
Tel: 0208642 3195 
Cheam Village Hardware have a limited supply of gardening equipment, including compost.  
And finally a plea.  Most of the nurseries I have listed stock compost.  If possible, please ask for Farmyard compost, not Peat based compost.  Peat comes from bogs which soak up rain water. They therefore play an important role in reducing the risk of flooding and flood surges, which parts of the United Kingdom suffered from so badly over the winter.
About Mary
I am a professional gardener with over 25 years experience of gardening.  I like to garden organically and help the local wildlife, as much as I can.  I can be contacted on my Facebook Page @SuttonandCheamGardenMaintenance, by phone on 0787 555 4929 or by email
maryburstow@BTInternet.com