Whether it's a fitness class that really works or a personal trainer that manages to motivate, Local Mums give their recommendations here.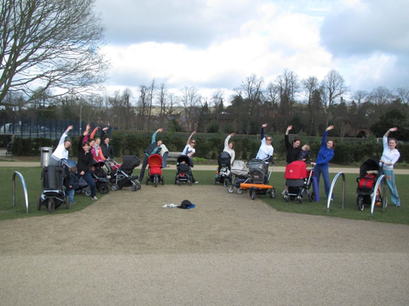 "I would really recommend Legs, Bums and Mums classes. I have been going after having both my boys and really enjoy myself. Everyone is so friendly too. It's a great way to get exercise and meet new people."

Rachel Morgan, Carshalton Mum of Daniel (22 months). 
"Legs, Bums and Mums do great classes. I did the Legs, Bums and Mums class twice a week as soon as I had my eight week check. Every class is different so there's no chance of you getting bored and each works different muscle groups. The fresh air makes the babies sleepy and you get to meet a friendly bunch of mums. I highly recommend giving it a go."
Tina Gass, Carshalton Mum of Henry (12 weeks).
"I highly recommend Maria Holley Fitness to all Local Mums who want to get in shape. Boot Camp at Grove Park every Saturday 10.30 - 11.30 am is a fantastic all round work out. Thank you Maria Holley, you really keep me motivated!"
Nicole Louise Baker, Carshalton Mum of Stanley, age 3 and Joseph age 21 months.
"Maria Holley is an amazing personal trainer. She really makes you work and achieve your fitness potential. Her class on Saturday mornings at The Grove is fab too!"
Kate Webb, Carshalton Mum to Ryan, age 5 and Bobby, age 3.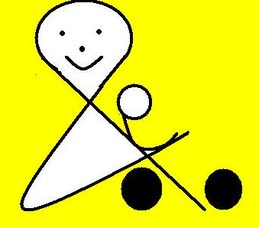 Legs, Bums and Mums
Queens Park, Caterham – Wednesday 9:30am (meet outside the Pavilion)
Beddington Park, Wallington – Thursday 10:45am (meet outside the children's centre in the park, London Rod entrance)
Priory Park, Reigate – Wednesday 11am & Friday 10:30am (Meet outside the café in the park)
The first session is free, all you need to do is to fill out the attached health form and bring it with you on the day. The class is specifically designed for post natal women from 6 weeks onwards, although we do advise 10 weeks for a caesarean delivery and it is a total body workout. I encourage people to work at their own level, and always give a high and low intensity option for you to choose. It's a great way to meet local mums, and give your baby some fresh air whilst getting fitter and regaining your figure.
Please let me know if you wish to attend. If you have any more questions regarding our classes please give me a call, I have also attached some advice for post natal exercise.
For more information, contact:
Maria Holley
Legs Bums & Mums
Tel: 07860144051
www.legsbumsandmums.com
www.facebook.com/legsbumsandmums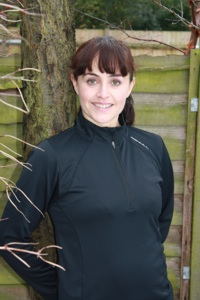 After having two children, local mum Maria Holley has gone for a change in career.  Maria spent most of her life in the entertainment industry performing in a number of the biggest musicals in London's West End theatre including playing Truly Scrumptious in Chitty Chitty Bang Bang at the London Palladium.  
Maria has recently qualified as a personal trainer and set up Maria Holley Fitness, after deciding the unsocial hours of the theatre took her away from spending quality time with her family.  
Maria works with a number of clients either one to one or in a group, and designs tailored training programmes to help people achieve their fitness goals.  As part of your programme Maria is also qualified to give nutritional advice to support it.  So whether you have a big goal in mind or you just want to lose a few pounds, Maria will help you achieve it.
Maria is currently leading a fun and challenging outdoor fitness session at The Grove Park in Carshalton every Saturday from 10:30am - 11:30am. This class is suitable for all levels of fitness and Maria will help you go at the pace which is best for you. "We focus on cardiovascular endurance, strength and toning," says Maria. 'It's a great way to get in shape for the summer!"
Maria also runs Legs Bums & Mums post-natal classes for mums to excercise with their babies in local parks.

So if you fancy some of Maria's star treatment, give her a call to find out about her popular class in The Grove Park, or just turn up and join in!

Contact Maria Holley: mariaholley@gmail.com
www.mariaholleyfitness.co.uk
Mob: 07860 144051