Local Mums recommend the best beauty and photography studios in our area


"I highly recommend Hello Gorgeous to all Local Mums. I've had great family photo shoots done before but often found it stressful getting the children ready, let alone worry about how I looked. Here the lovely girls do your hair and makeup for you to make sure you look your best. It really takes the pressure off and turns the whole experience into one of pampering and fun. My kids got their hair done too so everyone looked great! All the staff are really friendly and the studios are as gorgeous as their name. The on-site photography studios are spacious and stylish and they have some fantastic special offers for photography, nails and makeover packages - cocktails included! The make up artists and photographers are amazingly talented and produced some fantastic pictures of my family. Our photographer was brilliant with kids too and she really made the session easy and fun; my hubby and four kids loved it! Can't recommend the service highly enough for busy mums!"
Kathy McGuinness, Local Mum of four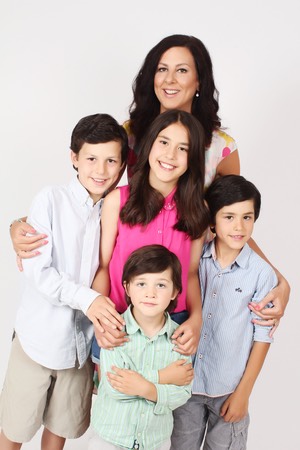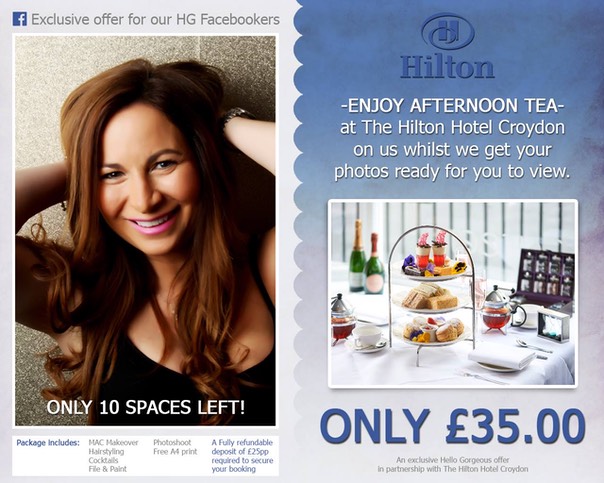 Hello Gorgeous
Hello Gorgeous Studios is a professional beauty and photography studio, located in Church Street in the heart of Croydon. Our experienced and skilled team have been hand-picked for their professionalism and friendliness, so that we can offer you an ultimate experience at our studio.
Special offer for Local Mums
A family-themed photoshoot including afternoon tea at the Hilton for Local Mums. If you fancy treating your family to a photoshoot, makeover, cocktails and yummy afternoon tea all for just £35. Just 'like' and message Hello Gorgeous' Facebook page here to receive this offer.
Contact:
Hello Gorgeous Studios Ltd
85-87 Church Street
Croydon
CR0 1RN
Tel: 0208 688 7009
General Enquiries: contact@hello-gs.com
Bookings: bookings@hello-gs.com
Hello Gorgeous on Facebook
www.hellogorgeousstudios.com