Local Mums recommend the best Christmas holiday clubs in our area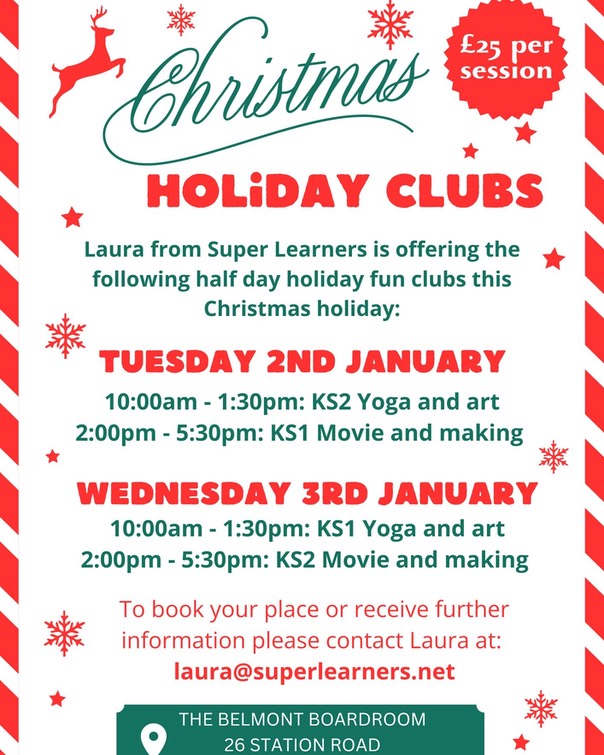 "I highly recommend Super Learners holiday clubs. My children were so excited to tell me everything they'd done after attending Laura's holiday clubs. They came home with arts and crafts that they'd made and were so proud of, and even taught me the yoga poses and story they'd learned. I will definitely be booking places again." 
Helen, Local Mum
"I recommend Super Learners holiday clubs. Laura is an incredible tutor and we are also lucky that we can book our child into her holiday clubs, where we know they are well looked after and most importantly have fun."
Akua, Local Mum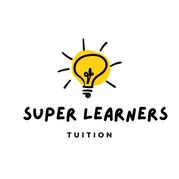 Super Learners holiday clubs
Following the success of my October half term holiday clubs, I am offering 2 days of holiday clubs in the new year during the Christmas holidays. This will give you lovely parents some much needed time to yourselves whilst your children have some festive fun! Each session is aimed at either Key Stage 1 or Key Stage 2 children. Places are offered on a first come, first served basis with a maximum of 7 children for each session. 
As a qualified teacher and children's yoga instructor, I am able to offer a fun yoga session followed by engaging art activities. For the movie and making afternoon we will enjoy a U rated film with snacks that we have made ourselves and a craft activity.
For more information or to book your child's place, please email laura@superlearners.net 
Contact:
Laura Watson
Super Learners Tuition
Tel: 07825037791
Email: laura@superlearners.net
Instagram: laurasuperlearners