Local Mums recommend the best tuition services in our area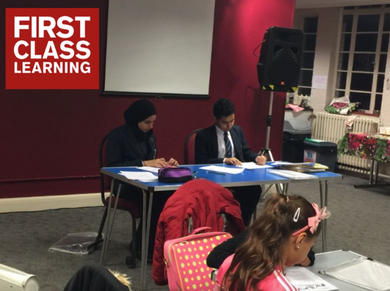 "I highly recommend First Class Learning to all Local Mums. Both my daughter and son had very good KS1 SATs results with support and guidance from Mrs Khan; this year my youngest son is preparing for his SATs with her. I have seen my children grow in their ability and confidence since they enrolled more than two years back."
Hamda Karzoun, Local Mum
"I recommend First Class Learning to Local Mums. FCL Morden has met my children's needs in every way. Good and professional work from quiet, unassuming and patient teachers."
Margarita Dandarova, Local Mum
"I highly recommend First Class Learning to Local Mums. My son enrolled at FCL-Morden when he was in Year 9. His progress was remarkable and amazing. He topped his school in GCSE maths under the able guidance of Mrs Khan. I am indeed a proud parent!"
Mr Mohammed, Local Dad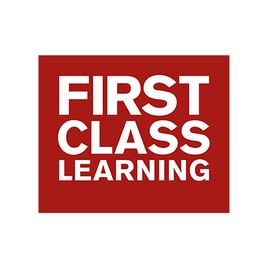 At First Class Learning - Get ahead and stay ahead
Maths, English and Sciences Tuitions – from Reception to GCSEs.
11+, SATs preparation and practice.
Free assessment for bookings up to 30th of December.
Two weeks Free Trial.
Exclusive Discount for Local Mums
5% subject discount to Local Mums Online members.
- Aligned to UK National Curriculum, for 5-17 year olds.
- A unique MODULAR approach to learning.
-  The child works simultaneously on multiple weak topics while enhancing his/her strengths to reach and excel their expected school level quickly.
- We assess your child's unique learning needs and tailor work accordingly for him/her to get ahead and stay ahead.
- We establish solid foundations in Maths, Science and English.
- Every child's program is personalised to suit his abilities and skills.
- Relaxed environment.
- Fully qualified, trained and DBS checked tutors.
- Regular homework builds study habit and confidence to reach full potential.
- 1:4 tutor/student ratio.
- Worksheet based learning.
- Choice of five days in a week in Morden, Epsom and Ewell.
- 1:1 tuition also available.
To find out more visit www.firstclasslearning.co.uk/morden or call 074 2924 6373
Book a FREE assessment now! 
Contact:
Mrs Ummul Khan
Tel: 074 2924 6373 
Email: morden@firstclasslearning.co.uk 
First Class Learning on Facebook: www.facebook.com/FCLMORDEN
www.firstclasslearning.co.uk/morden