A family concert with a screening of Bizet's Carmen, live performances and fun singing workshop to introduce little ones to the magic of opera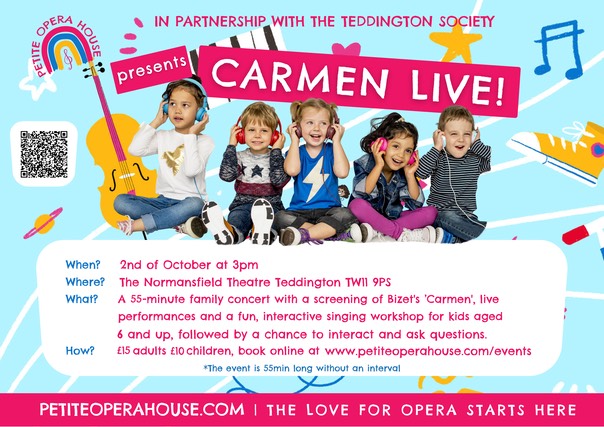 Petite Opera House presents Carmen Live! a 55-minute family concert with a screening of Bizet's famous opera Carmen. 
About this event
When? Sunday 2nd of October at 3pm 
Where? Normansfiel Theatre, Langdon Down Centre, 2a Langdon Park, Teddington TW11 9PS, UK
What? A 55-minute family event , with a screening of Bizet's 'Carmen', live performances and a fun, interactive singing workshop for kids aged 6 and up, followed by a chance to interact and ask questions.
Who? Naomie Kilby & Josephine Thorpe
How? £15 adults £10 children.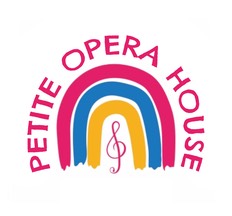 Book tickets for Carmen Live! here
About Petite Opera House
Petite Opera House was created as an innovative music learning platform to bring opera to young children, for parents who understand the importance of regular, high-quality art activities for their children.  
Originally called Citizen Artists Kids,  Petite Opera House was born from the friendship between two mothers and opera lovers. Sonia (one of the UK's most sought-after up-and-coming opera conductors) and Claire (skilled cellist with a career in business and project development) had been looking into sharing their love for opera with their children in an accessible and fun way... so they founded Petite Opera House!
 

Give your kids the gift of opera
Our Operas videos and programmes can be purchased on our website
Contact:
Claire Bretaudeau
Co-founder
Petite Opera House
Tel: 07900 606533
Email: contact@citizenartistskids.com
www.petiteoperahouse.com