Local Mums recommend the best holistic health therapists in our area


"I highly recommend Holistic Health with Michelle to all Local Mums. I have experienced two fabulous healing and colour treatments in the past two weeks and I am highly impressed by her skills, care, intuition, kindness and generosity as a therapist. I am a business coach for women in the business of therapy and well-being and I have to say having experienced many therapies and therapists, Michelle is one of the best out there; especially as she has a real ability to integrate her therapies seamlessly for the benefit of the client!"
Maria, Local Mum
"I recommend Holistic Health with Michelle to Local Mums. I can't thank Michelle enough for the work she has done so far in treating my son Jack with his recurring bouts of tonsillitis.  Until we saw Michelle, Jack had had tonsillitis six times this year and each time was prescribed ever increasing doses of antibiotics. At 3 years old I didn't want this to continue and believed there must be an alternative therapy available. On contacting Michelle, she listened to my concerns and Jacks symptoms and helped me identify the trigger points for when the tonsillitis would start to occur. She tailored a treatment plan specifically for him and has guided me through each step of the treatment process. Michelle is just simply amazing at what she does. She's an extremely kind and genuine lady and nothing is too much bother. The difference Michelle has made to our lives is incredible."
Emma Crowley, Local Mum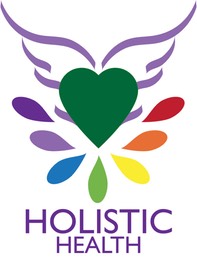 Holistic Health with Michelle 
Hello, my name is Michelle and I am a natural family health specialist offering homeopathy, reflexology, colour reflexology, colour healing, hopi ear candling and crystal healing consultations in Epsom, Surrey by bringing wellness back to the body by giving it the opportunity to relax, breathe and balance. 
I specialise in treating women with hormonal imbalances, fertility issues, pregnancy, labour and birth at my clinic in Epsom, Surrey or via Skype if you are elsewhere in the world. 
My mission is to empower my patients to be as healthy as they can possibly be using a natural, non-addictive and non-toxic but  effective form of medicine and energy balancing therapies to bring the body back into balance. 
Using this natural form of medicine and natural therapies, I expect to see an improvement within my patients health and wellbeing within 3-4 sessions. 
To book a 15 minute FREE consultation with me to see how I can help you, call me on 07968 292785. I look forward to working with you soon. Michelle Wilkinson Registered Homeopath MARH. RHom Energy/Colour Healer.

Contact:
Michelle Wilkinson
Registered Homeopath MARH. RHom
Energy/Colour Healer
Holistic Health with Michelle 
Tel: 07968 292785
Email: holistichealthsurrey@gmail.com 
www.holistichealthwithmichelle.com