Local Mums recommend the best tuition services in our area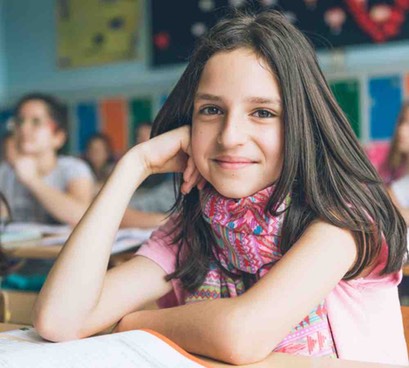 "I highly recommend Uplevel Academy to Local Mums. Kellie is a very skilled and experienced tutor. She is always well prepared and knows how to use a pupil's abilities to maximise learning. My six year old is very very happy; they look forward to the sessions."
Aisha, Local Mum
"I recommend Uplevel Academy to Local Mums. I have found Kellie to be hardworking and helpful and I would recommend her to anyone who has children that need help with their English. My children are happy with her and so am I."
Dr Zafar, Local Mum

"I highly recommend Uplevel Academy to Local Mums. Kellie is very patient and is always providing useful resources. She also gives great advice on writing essays!"
Grace, Local Mum
"I recommend Uplevel Academy to Local Mums. Kellie is a very kind and caring tutor. My son was in college and at times he could not make it home for tuition. Kellie would very kindly arrange to meet him at the library near his college at a convenient time for lessons. Rain or shine, she was always there for lessons. When my son started lessons with Kellie, he was a Grade 3 for GCSE English. And just one year with Kellie, he managed a Grade 5! We are most thankful and definitely feel relieved."
Yi Lian Tan, Local Mum
"I recommend Uplevel Academy to Local Mums. Kellie shows excellent skills with both my children 16 y.o and a 13 y.o. She has helped them to achieve high marks in English and Science. As we are new in the British education system, she has had a strong impact on my children's understanding of the curriculum. She consistently keeps us updated on their progress. I am very grateful and highly recommend her, as she is charismatic and creative and she has shown excellent teaching skills with all age groups."
Mrs Kadiki, Local Mum
"I highly recommend Uplevel Academy to Local Mums. Kellie has transformed and improved our daughter's life. Now she is a more confident person in the school; she is capable of doing her homework on her own and in record time. Same with reading: she went from not reading books at all but now she loves them. Her Maths has improved unbelievably now, as she gets the concepts quickly and enjoys it so much. Best of all is that all of this was done in the most caring way possible. Zahra engaged and loved Kellie from day 1 and there wasn't a single lesson that she didn't enjoy. She smiles and enjoys each session from beginning to end. There are not enough words to express our gratitude for such wonderful work."
Renata, Local Mum


Uplevel Academy
My aim is to empower children to pass their exams and gain confidence in themselves. 
Our Tuition
Tailored for Early Years to A Levels that goes beyond the classroom, we cater for your child every step of the way by getting to know them as individuals so we can help them navigate the curriculum confidently.
We also offer tuition for 7+, 11+ and 13+ exams. My approach to these exams is that they should be fun and exciting, not stressful and scary! I have a high-pass rate that leaves children empowered by their exam experiences, not demoralised.
We are nurturers of confidence
My approach to tutoring is personal. We get to know each child so that we can establish a working rapport. This allows us to create an individual learning plan that is tailored to your child. In doing this, we give your child the tools to give them confidence to rise to any challenge. Every child feels like a champion in their learning!
Special educational needs and disabilities
My approach to tutoring students with SEND is to create inclusivity. All children are unique, but no child wants to feel 'different'. Integrity is at the heart of this. We ensure that children with SEND celebrate their unique learning style by outlining their strengths and set workable goals that stretch the child to go beyond their targets. If you have any further questions about your child's specific needs don't hesitate to get in contact via the details below. 
Read Local Mums' News Story about Uplevel Academy
Catch up with Kellie's blog for Local Mums Online
Contact:
Kellie McCord
Founder
Uplevel Academy
Tel: 07507 216159
Email: kellie@uplevel-academy.com 
www.uplevel-academy.com