With a growing trend for shopping local, a good, competitively-priced greengrocer providing fresh local produce is a great find. Local Mums recommend the best ones in our area.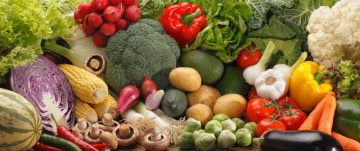 "I highly recommend Rhubarb and Bramley to all Local Mums. Ricky who runs it is a hard-working, local family man with outstanding experience in the food industry, from growing and wholesale to catering and retail. He really knows about local produce and has brought a fantastic local family business to our High Street."
Liz Coombes, Local Mum 
"The greengrocers and florist at Rhubarb and Bramley is excellent. I got some absolutely stunning bouquets for the teachers at my daughters school and they were very reasonable."
Brenda Murphy, Local Mum



We have set boxes or you can give us your shopping list and we will make up your box for you. We offer free local delivery or you can collect your box in store. Local Mums members receive 5% discount on all purchases, in store or online.
Rhubarb and Bramley is a fresh new concept in the heart of Carshalton High Street...
We are committed to serving the local community with fresh produce all year round specialising in UK products when in season. We deliver to Surrey and SW London.
With over 50 years experience in the industry you can rest assured you are getting the highest quality produce at competitive prices.
Family-run, our staff are ready to welcome you and indulge you with our wealth of knowledge.
We have an excellent in-house florist with over 15 years experience offering free delivery on all orders over £25.
We offer free delivery on all our products on any orders over £25
Local Mums receive a 5% discount on any purchase. Please use the discount code CARMUM when you shop online on their website.
Shop Fresh...Shop Local!


Contact: 
Rhubarb and Bramley
31-33 High Street, 
SM5 3AX Carshalton, 
United Kingdom
Tel: 020 8669 5854
Email: info@rhubarbandbramley.co.uk
www.rhubarbandbramley.co.uk
Rhubarb and Bramley on Facebook
Twitter: @RhubarbBramley