Great coffee, good food and family-friendly service are what we're looking for. Here Local Mums give their recommendations for the best places to eat and drink in our area.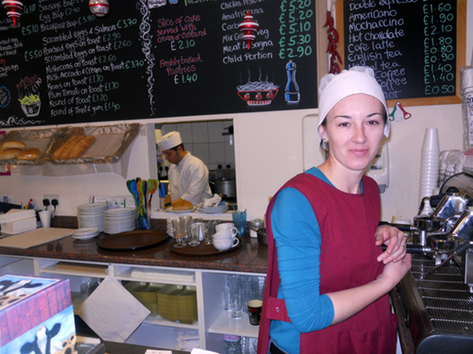 "I recommend Grazie Mille to all Local Mums. Claudio the owner is so friendly and all the staff are great with the kids. We always go there to have a coffee with a group of mums from the school and I look forward to it every week! The coffee and the food is fab and there is enough space outside for the children to play without going anywhere near the road. The new baby changing facilities are great as well. I wouldn't go anywhere else!"
Kate Webb, Local Mum of Ryan, aged six and Bobby aged three.

"I love Grazie Mille, it's definitely the friendliest coffee shop in Carshalton. The food is fantastic, the atmosphere is lovely and there is space to sit outside as a group or with children. I love going there for something nice to eat when I want to treat myself, or just a coffee and a natter with other mums. The owner, Claudio, is great with children too and always makes you feel really welcome. I'm looking forward to the longer opening hours and bring your own wine is a brilliant idea!"
Laura Sims, Local Mum of Hannah, aged five and Faye, aged two.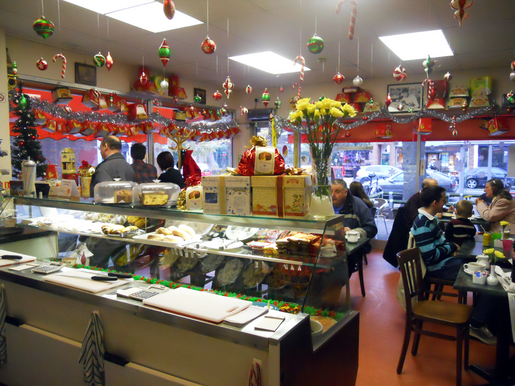 Established in 2006, we are a family run coffee shop and restaurant in the heart of Carshalton Village offering you a wide selection of British and Italian cuisine, using both local produce and some specialities imported directly from Italy. We can cater for your business meetings, breakfast, lunch and dinner or just pop in to us and enjoy a cappuccino and a chat with friends in a pleasant atmosphere.
Claudio prides himself on his little piece of Italy in the UK and offers his customers the best of Italian cuisine, while not ignoring their desire for more English styled food! From 29th April 2013 Grazie Mille will also be open in the evening for dinner serving a variety of freshly-made, quality and affordable dishes, with last orders being taken at 9pm, Monday to Saturday. You can bring your own alcoholic drink to enjoy with your meal. As well as good coffee and great food, delicatessen items are sold from the shop. We look forward to seeing you…
Grazie Mille is offering Local Mums an exclusive 10% discount when they come to the coffee shop and restaurant with their children between 9am and 12pm and between 3pm and 5pm. Quote the code: Cavallo Pazzo 65.
Contact Grazie Mille:
Grazie Mille
31-33 High Street, Carshalton,
Surrey, SM5 2AX
Email: claudiotrigila@hotmail.com
Tel: 0208-669-5353
www.graziemillecafe.com