If you are looking for someone to help around the garden, recommendations from Local Mums are just what you need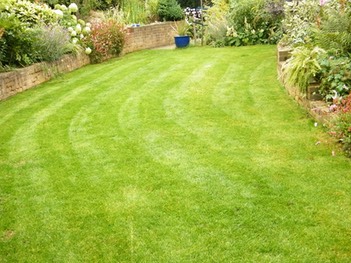 "I highly recommend Berrie Garden Design and Maintenance to all Local Mums. Lorna did a smashing job and the garden looks lovely now!"
Suzy, Local Mum
"I recommend Berrie Garden Design and Maintenance to Local Mums. Inge created a wonderful design for our garden, which has now been executed and is looking very pretty. Being first-time gardeners, we really appreciate the advice that she gave us, regarding the kind of design that would suit a small garden. Inge was diligently on-schedule all the way and made sure that she kept our budget in mind while fulfilling our vision of how we wanted the garden to look. Thanks for all your hard work Inge and for your collaborative approach to design!"
Antara, Local Mum
"I highly recommend Berrie Garden Design and Maintenance to Local Mums. Inge planted well designed beds and borders with colour combinations which provide interest throughout the different seasons. She listened to what I and my parents wanted in our gardens and she adapted her designs to accommodate our preferences. She and I were keen to develop a sustainable garden which does not rely on expensive bedding plants but uses plants which are suited to the conditions of each individual garden. Inge has an expert knowledge of plants and made positive suggestions about which plants would suit different environments.She also introduced me to plants I did not know and was very helpful in sourcing them herself. I have no hesitation in recommending Inge to others as I was so pleased with the work she has done for me."
Janet, Local Mum

Berrie Garden Design and Maintenance
Following the success of Berrie Garden design since it started six years ago, I decided to start a garden maintenance business and run it alongside the garden design service as I realised that everyone's garden can look fabulous if it is well maintained with or without a design. 
I have joined up with a team of four local gardeners who are a very talented gardener and takes great pride in his work. Together we ensure we work to the highest standard in garden maintenance. We consult with clients and take any feedback on board to ensure we deliver a high quality service in the garden. 

Many of our clients lack the time and knowledge to maintain their gardens. Children, elderly relatives and  jobs and busy lives mean that many people just don't get around to regular weeding and trimming to keep on top of the growth of the plants in the garden. 
My design and horticultural knowledge allows me advise people on all aspects of the garden. I can also purchase plants to fill those neglected gaps in the garden. The plants are delivered and planted to save time and effort. 
We offer the following services: mowing lawns, weeding, trimming shrubs and hedges and jet washing. The amount of time spent maintaining the garden is suited to the client's budget and needs of the garden. Maintenance can be on a weekly, twice monthly or monthly basis. 
Ring me to discuss a quote for your garden!

Contact:
Inge Berrie
Berrie Garden Design and Maintenance
Tel: 07913951307
Email: inge@berriegardendesign.co.uk
www.berriegardendesign.co.uk