Local Mums recommend the best baby massage classes in our area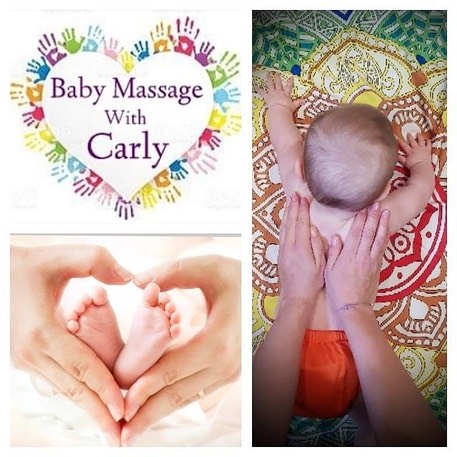 "I highly recommend†Baby Massage with Carly†to all Local Mums.†Hetty and I really enjoyed our session. Looking forward to continuing next week!"
Nic, Local Mum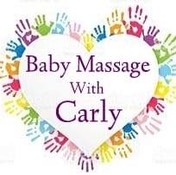 Baby Massage with Carly
Baby massage in the Sutton, Wallington and Croydon area.

For babies aged from four weeks - one year. All babies, parents and carers welcome.†
Come and learn how to massage your baby. Learn about the numerous associated health benefits including the soothing of colic and reflux symptoms, regulating sleep patterns and relieving of teething pains and sinus discomfort (and so much more!)†
Sing rhymes whilst massaging your baby and engage in sensory play with scarves, mirrors, light shows, bubbles and more!†

Free car park, buggy access and baby-changing facility and†there's under-floor heating for the cold weather!
Classes:
Thursdays 10am-11am
The Trinity Centre,†
Maldon Road,†
Wallington,†
SM6 8BL
Mondays (from 4th March) 10-11am (except last Monday of the month).
Kidspace
Purley Way
The Colonnades
619 Purley Way
Croydon
CR0 4RQ
Mums get to stay after to have FREE play, a chat, relax at the venue and grab a tea or coffee.†
Email to book your place:†Babymassagewithcarly@gmail.com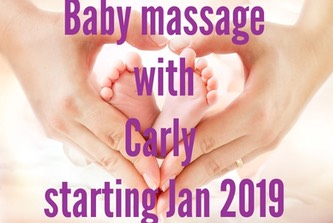 Contact:
Carly Saunders
Baby Massage with Carly
Tel: 07583 754527
Email: babymassagewithcarly@gmail.com
Baby Massage With Carly on Facebook