Local Mums recommend the best nail wrap consultants in our area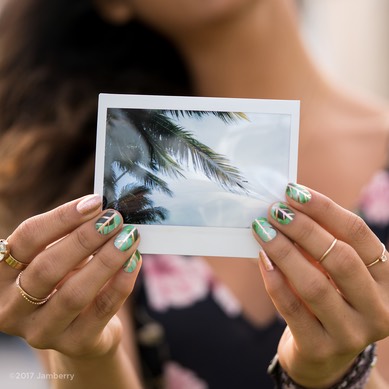 "I highly recommend Jamberry wraps to all Local Mums. I have a son who am I always running around after. After trialing these wraps I loved the fact I could play with my son or clean after him straight away. There are so many designs that represents me."
Sarah Keane, Local Mum
"I recommend Jamberry wraps to Local Mums. Since using the Jamberry wraps my nails are even healthier as I used to do a lot of gels and acrylics. This has really helped my nails to grow stronger. There are so many designs and I'm just glad I don't have to wait ages after applying them. I can get back to doing mum stuff."
Louella Ahkong, Local Mum 

Jamberry with Laila
Would you love to have a manicure that's non-damaging, non-toxic, no harmful chemicals and vegan, without substituting for design? Jamberry with Laila offers free sample nail wraps for you to do at home, without the expensive salon price and no need for nail varnish drying time. However if you still enjoy being pampered Jamberry with Laila, provides a mobile nail service from £10 using Jamberry products , at home or any venue.
Be different and try the beautiful nail wraps:
• Highest salon-quality product available. 
• Use no harsh chemicals that damage a healthy nail or chip and fade. 
• Over 300 designs 
• Each sheet provides enough material to cover two manicures and two pedicures with spare left over 
• Can be used now or later, as the product does not dry out or fade in colour over time.
Request a free sample or book a Jamberry Manicure
Contact:
Laila
Jamberry
Email: laila@jamberrywithlaila.com
Shop: lailasamson.jamberry.com
Join me: facebook.com/groups/jamberrywithlaila