Here are details of Cheam Children's Centre services and how to make the most of them.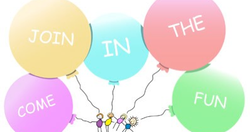 Nonsuch and Cheam Sure Start Children's Centre
Cheam Library, Church Road, Cheam Surrey SM3 8QH
Sure Start Children's Centres bring together a wide range of services for children from 0-5 years and their families. The Centres make it easier for children and their families to access services such as health, employment, childcare and family support closer to where they live.
Our programme of activities change on a termly basis and activities are held at various 'Activity Points' across the area. Why not come along to one of the sessions, meet other parents and carers and find out what else is going on in your area?†For more information on Sure Start Children's Centres in the London Borough of Sutton please contact the Sutton Family Information Service on 020 8770 6000 or email†familyinfo@sutton.gov.uk