Kids' parties can be high pressure, so it's great to get local recommendations for anyone that can help your child's big day be a smooth-running success.†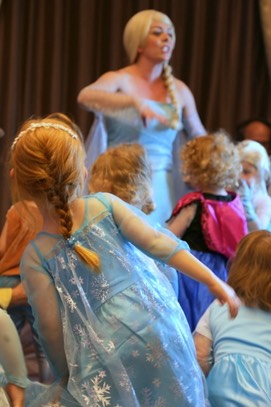 "I highly recommend DollyPop Parties to all Local Mums.†My daughter Catherine had the most magical Frozen birthday party! Lorraine's energy and enthusiasm was something to behold and the children were fully engaged throughout the two hours. They all loved the singing and dancing topped off with Catherine doing a solo of "Let It Go". I really felt that it was her special day, with Lorraine and Katie making sure that she was centre stage. The parents loved it too - I had so many compliments about the entertainment.†I would wholeheartedly recommend DollyPop Parties - Lorraine provided the best children's party I've ever held or attended."
Allison, Local Mum
"I recommend DollyPop Parties to Local Mums. When DollyPop came†to my niece's birthday party they made her wish come true; she absolutely loved it! It's all she's talking about now and will for a long time!! The girls and Lorraine are absolutely brilliant the children were really engaged and I thought the package was amazing. I can't describe how wonderful and magical it was; it definitely made my nieces birthday!!"
Jasmine, Local Mum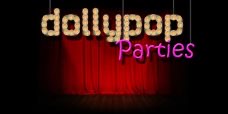 DollyPop Parties
DollyPop Parties aim to bring West end theatrical magic wrapped up in a theme of your choice to entertain little and big kids at those very special parties. DollyPop Parties has been created by West end actress Lorraine who has performed in Les Miserables, Cats, and Grease and for Disney. Her love of children and performing led to the creation of DollyPop. The DollyPop team of professional actors will lead the children on a magical bespoke adventure that will leave lasting memories. No party is too big or too small for team DollyPop
DollyPop will use their knowledge and expertise to design and create the perfect party. We use the talents of our performers and provide sensational LIVE singing to bring characters to life…..Our dance parties will leave our little popstars dazzled as we have West end dancers teaching the children the dances to their favourite songs.
You can request the theme of your choice and let DollyPop do the rest.
Just mention Local Mums Online to receive a 10% discount if you book before 31st August!
Contact:
Lorrraine Graham
DollyPop Parties
Tel: 07899 706430
Email: info@dollypopparties.co.uk
www.dollypopparties.co.uk