Here's our pick of the best activities on offer in and around Wandsworth this month.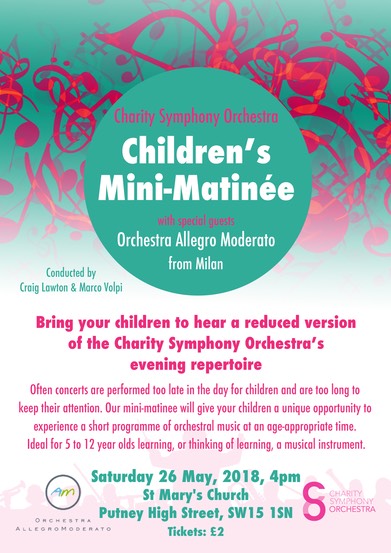 Great FREE events are regularly on at Wandsworth Town Library 
Regular events throughout the year
Rhyme times: Tuesdays  9.45am – 10.05am and 2.00pm – 2.20pm for 0 – 2 year old
Story times:  Fridays 10.00am – 10.20am for 2 – 5 year old
Special events and activities 
Great FREE events are regularly on at Wandsworth Town Library 
Regular events throughout the year
Rhyme times: Tuesdays  9.45am – 10.05am and 2.00pm – 2.20pm for 0 – 2 year old
Story times:  Fridays 10.00am – 10.20am for 2 – 5 year old
Booking is essential for all the events, as places are limited. 
Your child would need to be a member of Wandsworth Libraries or you can sign up for a library card on the day. Ideally, we hope that you borrow a minimum of 5 books each, although as a member you can borrow up to 20 items for 3 weeks. Books are free to borrow except DVDs, which cost £1.00 to hire for a week.
We also run free story times regularly for older children 2 - 5 year old on Fridays at 10 am. Pop in and see what else we have to offer.
Have a look on our website for other services offered to a wide range of people -
https://www.better.org.uk/whats-on-in-wandsworths-libraries
https://twitter.com/wandsworthlibs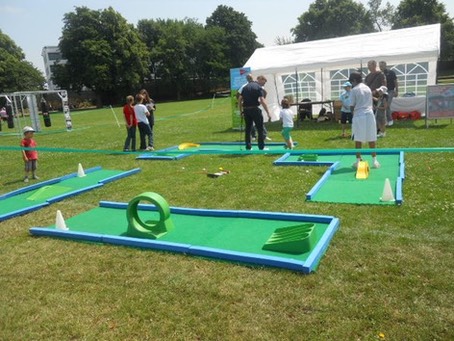 Baby Cinema 
Tara Theatre  is the perfect place to leave behind your stresses, escape from the everyday and lose yourself in a great film in our peaceful setting.
While you are at Tara, we'll do everything we can to make you and your baby feel welcome and comfortable including softer volume, slightly brighter lights and our café open all throughout the film so you can pop out for refreshments at any time. 
AGE: Parents/guardians and babes in arms (under the age of 12 months)
*Please book you and your baby a ticket! Babies are free of course, but this is for capacity purposes. 
**As we have limited space, we recommend you bring your baby in a sling as we can only fit in a small number of buggies inside the theatre
Contact:
Katie Robson
Tara Theatre 
Tel: 020 8333 4457
Email: katie@tara-arts.com
Tara Theatre, 
356 Garratt Lane, 
London, 
SW18 4ES
www.tara-arts.com
Open Air Fit
Open Air Fit has lots of active and sporty things for local kids and adults on Wandsworth and Clapham Common this month.  
Open Air Fit are a local organisation that works with a large number of schools, clubs and families in the area providing kids camps, after school sports clubs, football coaching, drop in sports sessions and personal training.  You can find out more about us at www.openairfit.com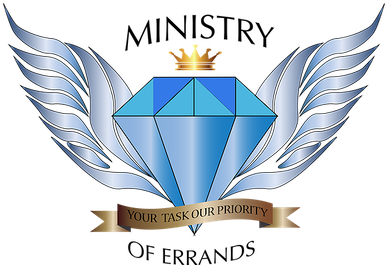 Ministry of Errands 
Here at Ministry of Errands we understand how hard it is to juggle work, home and family.  As a solution we offer our unique skills and years of experience to those who are often too busy to complete the essential errands that are typically the last thing to get your attention.
Covering Croydon, Lambeth and Wandsworth, our professional bespoke errand service is here to take that strain off you - allowing you more quality time with your children, time to pursue your career or simply enjoy other activities and hobbies.
We offer services ranging from Domestic Services and much more than cleaning.  PA/Administrative Services and General Errand Running.  Have a look at our website for more details and to make a booking. We are enhanced CRB/DBS checked for that extra piece of mind. 
Contact:
Ministry of Errands
Tel: 02087699601   
Email: ministryoferrands@gmail.com
www.ministryoferrands.com
Time Run is London's foremost escape-the-room adventure for groups of 3-5 people. You and your team will be sent on an action-packed, 60-minute quest across history in a race against the clock.  Along your voyage you will encounter puzzles, challenges and mysteries – fiendish obstacles designed to test you ingenuity and teamwork. 
As an extra 'themed' challenge, there will also be an Easter Egg Hunt running exclusively over the Easter holidays, so don't miss this opportunity to compete!
Find out more information and book tickets here
NCT Wimbledon & District
The NCT offers support, information and friendship to parents and parents-to-be. Joining the branch gives you access to a wide range of information and opportunities, such as a quarterly magazine, Nearly New Sales, social events, courses, breastfeeding counsellors and playgroups.
Are you an expectant or new parent in the area?
Find more information on our Facebook page NCTWimbledon & District  and Twitter account @NCT_Wimbledon and get your tickets now on http://www.nct.org.uk/branches/wimbledon-district/welcome-event
Monday Munchkins - every Monday
Live in the Wimbledon area with a little one? Come along to Monday Munchkins at Elim Church, High Path, South Wimbledon SW19 2JY, 10am-12pm £2. Toys available for little ones to play with and a great meeting point for parents.
Wimbledon Breastfeeding Drop In - every Thursday
We are very pleased and excited with the launch of Wimbledon Breastfeeding Drop In support for Mums, lottery funded, and run by experienced NCT breastfeeding counsellors, starting on Thursday 13th September 10am-12pm and every Thursday thereafter. This will be held at the Gooseberry Bush Studio, Gooseberry Cafe, 115 Kingston Road, SW19 1LT
Bumps, Babies and Beyond - every Friday
Come along and meet parents to be, new parents and babies and those with toddlers every Friday 10.30am - 12pm at the Wimbledon Park Bowling Pavillion, Wimbledon Park. Parking is available and for £2 per adult there will be tea, biscuits, toys, friendly chat and support available. No need to book, drop in and make new friends! Members and non-members are welcome. For more info contact Natasha. 
Homebirth Support - last Monday of each month
Interested in having a homebirth? Come along 
For more information about the Wimbledon & Wandsworth NCT visit their website
NCT - Monthly Coffee Morning
Cafe at the Cottage, Stevenage Road, (Fulham Football Grounds), London SW6
Monthly Coffee Morning - First Wednesday of the Month. 10am until 12noon 
Monthly event suitable for parents to be, new mums and dads or if you are a new parent to the area.
Great morning out for all mums and dads. This is our monthly event that gives you the opportunity to meet other local parents. The branch will have all the details of what is happening locally that month so a super start to finding out what's to do and meet other mums and dads. 
Venue - Cafe at the Cottage (Fulham Football Club) Stevenage Road, next to the Statue of Johnny Haynes. Join us at the historic surroundings of Craven Cottage neighbouring the scenic Bishop's Park and River Thames, just perfect for a walk before or after. 
For more details please contact Angela - parentcoordinator@nctputneyfulham.org 
Pushbabies
Tuesdays and Thursdays
Fitness for new mums looking to get back into shape in a fun and sociable environment with a qualified instructor (bring your baby in the buggy).
9.30-10.30am; £6 per session, £4 for members.
WWT London Wetland Centre, Queen Elizabeth's Walk, Barnes SW13 9WT
020 8409 4412
wwt.org.uk
Clapham Taekwon-Do
Tuesdays and Thursdays
The Clapham School of Taekwon-Do trains children and adults aged 7 to 50 to develop their fitness, flexibility, concentration and commitment. Contact the club for more information.
6.45pm-8pm; first session free.
Clapham School of Tawkwon-Do, St Ann's Community Centre, Venn Street, Clapham Common SW4 0BD
07968 257329
www.taekwondo4kids.weebly.com
Deen City Farm
Ongoing
Check out Deen City Farm for goats, sheep, cows, pigs, alpacas, geese, ducks, chickens, rabbits, horses, guinea pigs and ferrets. Deen City Farm also do horseriding lessons – check their website for more details.
Tue-Sun, closed Mon (except Bank Holiday); 10am-4.30pm; free, donations welcome.
Deen City Farm, 39 Windsor Ave, Merton Abbey SW19 2RR
Tel: 020 8543 5300
www.deencityfarm.co.uk
Blue Wave Swim School 
(Swimming Lessons for Babies, Toddlers, Pre-school & School-age Children)
Quality Swimming lessons for All Ages; from 16 weeks to adults. We offer lessons for all abilities; from beginners to advanced swimmers. We provide  private, semi-private and small groups swimming lessons for pre-school and school-age children. 'Adult & Child' swimming lessons for babies and toddlers. Our lessons are delivered by qualified, enthusiastic and experienced teachers. We also provide private lessons for adults of all abilities.
Termly lessons are held at Wimbledon College (SW19 4NS) on Saturday afternoons and on Mondays at Burnwood School (SW17 0AQ). Also, Friday swimming lessons at Burntwood School venue from February 2013.
Request your lessons by calling us on 0776 461 5047 or visiting our website which is: www.bluewaveswim.co.uk
Mumpreneurs meet on the first Thursday of the month at The Sun Pub, North Street, Carshalton, 8pm. 
For mums in business or with an idea to start a business to come and meet, have a drink, chat, soundboard your ideas and promote yourself and meet other mums in business you may be able to support, work with. Please pass the word around, let your friends know and if you would like to come, you could contact us or just turn up!  Contact us via info@localmumsonline.com for more details.
Family Activities At Morden Hall Park
Morden Hall Park, Morden Hall Road, Morden London SM4 5JD
The park has a network of footpaths, including many with wide smooth surfaces suitable for pushchairs and wheelchairs. Design your own circular walk taking in the river, the water mills, the rose garden, the meadows or the wetlands.

Little Kickers
Daily
Approved football training for kids aged 2-7 at the following venues: St Luke's Church, Wimbledon Park (Wed); Nuffield Centre, Southfields (Mon, Fri & Sat); Southfields Baptist Church Hall (Wed); St Barnabas New Church Hall (Tues).
020 8875 1032 / 07885 791368
demes@littlekickers.co.uk
www.littlekickers.co.uk
Saturday Club
Saturdays
Children get the chance not only to ride a pony in the company of their friends but also to learn and become involved with all aspects of caring for ponies. Ages 4+.
10am-12 noon; 2-4pm; £39.Wimbledon Common
020 8946 7400
www.ridgwaystables.co.uk
Allsorts Drama
Saturdays
Allsorts holds weekly drama classes for four to eighteen year olds. Booking essential – visit website to book.
Saturday classes: 4-6 years 10-11am, 7-11 years & 11-14 years 11-1pm.Hurlingham School, 122 Putney Bridge Road SW15 2NQ
020 8969 3249
www.allsortsdrama.com
Act Drama
Saturdays
Morning acting classes for children aged between 5-15 years. Classes are lead by professional actors using techniques to teach improvisation, role-play, voice and speech and movement.
5-9 years 9-10am; £110 for 10 classes. 10-15 years 10-11.30am; £165 for 10 classes.Streatham and Clapham High School, 42 Abbotswood Road SW16
07976 873161
www.actdrama.co.uk
Badminton & Squash Coaching
Saturdays
Weekly beginners, improvers and advanced badminton and squash coaching sessions at Wimbledon Racquets & Fitness Club. Sessions are run by qualified professional coaches and equipment can be provided, so kids can just turn up with clean non-mark trainers.
Badminton 9.30am-11am, £6 per visit; Squash 10am-11am, £4 per visit.Wimbledon Racquets & Fitness Club, Cranbrook Road SW19 4HD
020 8947 5806
www.wimbledonclub.co.uk
Young Giants
Saturdays
These workshops are packed with exciting games, challenging drama exercises, funky dance routines and songs. The focus is on developing crucial personal skills such as confidence, memory, awareness, concentration, listening, creativity and co ordination. Ages 4-7.
10am-11.30am; classes usually coincide with term time only.Stage Giant, Holy Trinity Primary School, Carrington Road, Richmond TW10 5AA
08450 504 509
www.stagegiant.com
Filmmaking workshops
Saturdays
Specialist workshops such as special FX, combat for screen, prosthetic make-up, editing techniques. A great opportunity for young filmmakers to develop and hone camera and directing skills and make friends with other young people with a passion for films. Ages 7-16. Call to check availability.
Balham SW120845 533 3763
www.studiofilmschool.co.uk
Kingston Junior Cycle Club
Saturdays
New junior cycle club for 9-16 year olds. Get involved in off-road racing, time trials (grass and tarmac track), obstacle courses, tow path cycling by the river, Richmond Park road cycle and day excursions.
11am-1pm; £3 per session, bring bike and helmet.The Hawker Centre, Lower Ham Road, Kingston KT2 5BH
Junior.cycle@rbk.kingston.gov.uk
www.kingston.gov.uk
Weekend Football
Fulham FC's Weekend Football is for boys and girls ages 3-14 who want to improve their football skills and make friends. Turn up and play on grass – football boots are advised, but trainers will also be fine.
10am-12noon; £3 for one hour, £5 for two hours.Hurlingham Park, Hurlingham Road, Fulham SW6 3NG
0870 442 5432
www.fulhamfc.com
Hacking
Sundays
Ridgway Stables offer hacking after school (daylight permitting) and at weekends in the company of other children.
Sun 10am, 11am, 2pm, 3pm; midweek 4.15pm; £31-£36.Wimbledon Common
020 8946 7400
www.ridgwaystables.co.uk
Rose's Rascals
Mondays
Mother and child playgroup for under 5s, create and take home a project from every session.
10-11.30am, term time only; £5 for first child, £3.50 for additional children, under 9 months free.Wendy's Workshop, 432 Richmond Road, Kingston KT2 5PU
020 8546 3535
www.wendys-workshop.co.uk
Amanda's Action Kids
Mondays
High energy physical activities, music, fitness and fun for 4 months to 4 years.
10.30am-11am.Eddie Catz Putney, 68-70 Putney High Street SW15 1SF
0845 2011268
www.eddiecatz.com
London Mums Playgroup
Mondays
A weekly playgroup where you can interact with lovely multilingual mums and kids. Make new friends while learning some things about multicultural London.
4.15pm-5.15pm, no classes 2 & 30 MayEddie Catz Putney, 68-70 Putney High Street SW15 1SF
0845 2011268
www.eddiecatz.com
Musical Express
Mondays to Thursdays
The classes are a fun time for parents and children to learn new songs and rhymes together that they can then share at home - using a mix of puppets, action songs and rhymes and lots of time to try all the percussion instruments. Classes have structure and some repetition which makes the children feel safe and encourages them to join in and try new things.
Under 2s 9.40am-10.20am, Wed 10.50am-11.30am, over 2s 10.30am-11.30am, Wed 9.40am-10.40am.Southfields Methodist Church, 423 Durnsford Road, Wimbledon Park SW19 8EE
07808 587 606
www.musicalexpress.co.uk
Todos A Cantar!
Wednesdays
Songs, games and stories in Spanish for under 4s.
www.todosacantar.blogspot.com
10.15am-11am, £7 per session (paid termly)The Bowls Pavillion, Wimbledon Park,

WEDNESDAYS
Musical Express drop off class
These classes cover all the basic elements of pitch, dynamic tempo and rhythm. The children are encouraged to sing and play on their own and learn the names of the instruments and they provide musical accompaniment for some of the stories. There's also time for the 'Jolly Phonics' system of learning letter sounds.
1.30-3pm; call for prices.St Luke's Church, Ryford Road, Wimbledon SW19 6NT
07808 587606
www.musicalexpress.co.uk
Children's Theatre Clubs
Wednesdays and Thursdays
Children's Theatre Clubs, for children and young people aged 3 to 18. Children work in a fun and friendly environment in drama, singing, dancing and stagecraft culminating in a performance each term. There are five groups for different age groups: Reception to Year 8 (three age groups) on Thurs 5-6.30pm; Youth Theatre on Thurs 6.30-8pm; and 3-5 year olds on Wed 4-5pm.
£60-£70 per term.Lantern Arts Centre, Tolverne Road, Raynes Park SW20 8RA
020 8944 5794
www.lanternarts.org
Playball
Thursdays
Playball operates a toddler, pre-school and early years programme at Canbury Gardens Tennis Courts. Children take part in activities and games that provide them with a fantastic skill to enable them to engage in most ball sports such as cricket, hockey, tennis, rugby, football, basketball.
Canbury Gardens, Lower Ham Road, opposite Chestnut Road, Kingston KT2 5AU
www.ukplayball.com
Naughty Mummies Coffee Date
Thursdays
A regular weekly chance to catch up with your mum friends and meet some new mummies! See website for more details.
Jitterbugs Play Cafe, Broadway Court SW19 1RG020 8946 4156
www.naughtymummy.co.uk/coffee-dates
Musical Express
Thursdays
Early years music groups where you and your child will be involved in active music-making. More importantly you will have lots of fun. Term-time only, places are limited so booking is absolutely essential!
Under 2s 1.30-2pm, £5; over 2s 2.15-3pm, £6.50.Gooseberry Bush, Kingston Road, Wimbledon SW19
07808 587606
www.musicalexpress.co.uk
Parent and toddler's group
Fridays
A fun filled, musical, soft play morning for toddlers and parents. As well as enjoying the stories and songs, you can dance with your toddler under the disco ball in a shower of bubbles.
10-11.30am; £5, £2 extra sibling.Colour House Theatre, Merton Abbey Mills SW19 2RD
020 8542 5511
www.colourhousetheatre.co.uk
Baby Boppers
Fridays
Music, dance and movement for preschoolers –a new initiative for younger children age 2+.
£4 per session; Fri 10am-10.45am term time only.Lantern Arts Centre, Tolverne Road, Raynes Park SW20 8RA
020 8944 5794
www.lanternarts.org
Bird Feed with a Warden
Daily
Join WWT London Wetland Centre wardens as they feed the beautiful birds in World Wetlands, kept for conservation purposes. Suitable for children and under 2s.
3pm; free with admission to Centre.WWT London Wetland Centre, Queen Elizabeth's Walk, Barnes SW13 9WT
020 8409 4400
www.wwt.org.uk
Jitterbug Play Café
Weekdays
Fun activities for toddlers including making (Mon), cupcake decorating (Tue), cookie making (Thur) and colouring and storytelling (Fri). 11am, free for school children in school holidays.
Jitterbugs Play Cafe, Broadway Court SW19 1RG020 8946 4156
www.jitterbugsplaycafe.co.uk
Children's activities
Weekends
Discover the London Wetland Centre's amazing wildlife and learn weird and wonderful facts with the education team's regular pond dips, wildlife walks and trails.
Every weekend and during school holidays.WWT London Wetland Centre, Queen Elizabeth Walk, Barnes SW13 9WT
020 8409 4412
www.wwt.org.uk
Gymboree Putney
Ongoing
Brand new term at Gymboree, which offers classes for 0-5 year olds. Gymboree classes utilise a combination of music, movement, props, imaginary, play and customdesigned and patented apparatus, all to create a fun and magical world where children learn, thrive and most importantly have fun.
Till Sat 8 Dec; prices on request.Gymboree Putney, The Exchange Shopping Centre, 1st Floor, Putney High Street SW15 1TW
020 8780 3831
www.gymboree-uk.com/f/putney
Merton Active
Onging
Sporting activities for children over the school holidays in Merton. Activities include kayaking, sailing, wind surfing, badminton, BMX, tennis, athletics and horse riding, plus much more.
Check website for dates, times and prices.
www.merton.gov.uk/activeplus
Sing, Sign and Rhyme
Thursdays
Ten week course that's an ideal introduction to getting started with baby signing or, as a follow on from the Baby Signing Basics course, helping you to keep signs fresh in your memory. There is plenty of singing, signing and popular rhymes to gently engage your baby or toddler. This course fee includes a copy of Song Book, Signing Hands; Nursery 
Rhyme and Sign.
Every Thur till 19 Jul; £75 per Mum and baby for 10 weeks.
St James Centre, Balham SW12
louiseandnikki@littlesignersclub.co.uk
www.littlesignersclub.co.uk
Battersea Children's Zoo
Daily
Have you ever come face to face with a ring-tailed lemur? Or popped up right beside a meerkat? Seen an otter at work? Chatted with a mynah bird? From giant rabbits to miniature Shetland ponies, monkey mayhem to the mouse house - this is the zoo that gets you up close and personal.
10am-5pm.Battersea Park Zoo, Battersea Park SW11 4NJ
020 7924 5826
www.batterseaparkzoo.co.uk
Battersea Arts Centre, Lavender Hill, SW11 5TN
Pump House Gallery, Battersea Park, SW11 4NJ
www.pumphousegallery.org.uk/things-to-do
FREE BUT PLEASE BOOK. bookings@wandsworthmuseum.co.uk / 0207 326 8295
Smiley Time
Ongoing
Smiley Time is a fun, engaging and interactive drop-in session for babies to under fives where they will be entertained for 30 minutes with nursery rhymes, songs, stories and bubbles. Classes at The Althorp, Wandsworth (Mon & Thur at 10am) and Belle Amie, Earlsfield (Tue at 10am & 10.45am).
£5 per child, £3 for additional siblings07540 990133www.smileytime.co.uk
Do you have any other listings for What's On in Wandsworth? Would you like to write a review of somewhere you have been? Email us at info@localmumsonline.com