Local Mum and Financial adviser Amy Shepherd is blogging for us about everything money-related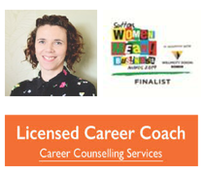 May 29
Make 2020 a less taxing year
This year, make the best use of tax reliefs and allowances to help secure your financial future and the inheritance you leave to your loved ones.
Well over a decade since the financial crisis, the world is still a very uncertain place. Until recently, investors enjoyed the benefits of a strong bull run by stock markets around the world, coupled with low volatility1. But it is always wrong to believe that market shocks are a thing of the past. From uncertainty over Brexit to trade wars, and now of course to COVID-19, there are always many risks that pose a challenge to investors at any given time; and any number of unforeseen factors in the years to come.
But these are beyond our control; they cannot be allowed to prevent us from planning our financial futures. Indeed, we will give ourselves the best chance of achieving our financial goals if we focus on what we can control: how and where we invest our money, how much tax we pay, the size of our retirement fund, and how much of our estate passes to our family free of Inheritance Tax (IHT).
Effective financial planning should be a year-round activity. Valuable reliefs and allowances can help to create long-term financial security for ourselves and our family.
ISAs
ISAs have become one of the most popular ways to save, principally because they are simple and readily accessible.
The substantial increase in the ISA allowance to £20,000 was a very welcome step in encouraging individuals to invest for their future. However, as interest rates in the UK are lower than ever, money being held in Cash ISAs is failing to achieve the very basic objective of keeping pace with inflation. The result is real losses for savers.
Those who are investing their ISA allowance for the long term – in assets offering the scope for attractive levels of income and capital growth – are giving themselves a better chance of maximising the tax-saving opportunities on offer.
Individuals yet to use their ISA allowance, or with accumulated ISA savings, need to carefully consider their options to ensure that they are maximising this valuable opportunity to generate tax-efficient capital and income for the future.
Pensions
Saving into a pension is an even more attractive prospect than it was a few years ago. This is because there is much greater freedom for taking benefits; and pension savings can now be more easily left as part of a tax-free inheritance. However, the advantages extend further than just drawing benefits and passing money on to loved ones: the government still rewards savers by giving them tax relief on their pension contributions.
Subject to certain limitations, for every 80p you contribute to a pension, the government automatically adds 20p in tax relief. Higher earners can claim extra tax relief through their annual tax return, so a £1 pension contribution can effectively cost just 60p.
While tax relief is seen as a means to encourage pension saving, the annual cost to the Exchequer of providing it is around £40 billion2. With the government under increasing pressure to reduce public spending, there's no guarantee that the higher rates of tax relief will be maintained into the future.
Those wishing to make their retirement plans a reality should consider fully utilising their annual allowance for this tax year to make the most of the tax breaks on offer. Unused allowances can be carried forward, but only from the three previous tax years. This financial year is the final chance for pension savers to use the 2017/18 allowance.
Inheritance Tax
There are few more confusing – or unpopular – taxes than IHT. But continued confusion and inertia means that the Office for Budget Responsibility expects to see a 19% increase in IHT revenues over the next four years3.
However, there are a number of exemptions that allow individuals to reduce future bills. Perhaps the best known is the annual gifting allowance, which gives individuals the opportunity to remove £3,000 of assets from their estate immediately (£6,000 if they use the previous year's allowance as well).
Taking steps to reduce your taxable estate by topping up a child's pension or Junior ISA could go a long way to providing them with an invaluable head start in life. The Junior ISA allowance rose from £4,368 to £9,000 on 6 April 2020. Also, make this year's £3,000 gifting allowance count – and carry forward last year's, if you haven't used it already.
It's a time of the year when individuals and couples are given an opportunity to put their long-term plans back on track by using reliefs and allowances that would otherwise be lost. Nevertheless, this requires some knowledge and expertise. That's why you should speak with a financial adviser to better understand how you can gain maximum advantage for this year and the years to come. 
1 CBOE Volatility Index ('VIX'), accessed 5 September 2019
2 HM Revenue and Customs, 'Estimated Costs of Tax Reliefs', October 2019
3 Office for Budget Responsibility, Economic and fiscal outlook – March 2019
To receive a complimentary guide covering wealth management, retirement planning or Inheritance Tax planning, contact Amy Shepherd Financial Planning on 07539 490 854 or email amy.shepherd@sjpp.co.uk
May 5
Be alert to fraud during this pandemic
How to protect your finances from fraudulent activity during these uncertain times.
The conditions we're experiencing now, we have never seen in our lifetimes. But the present does have several things in common with previous periods of turbulence: we are currently living through a climate of uncertainty, confusion and fear – and these are ideal times for criminals to take advantage of us.
While the chances of being targeted by a financial scam remain low, the consequences of falling victim can be devastating. Knowing what to look for, what to do and what not to do will help keep you safe.
The scams we're seeing
The global financial crisis came with an increase in fraudulent activity such as 'phishing' scams. These seek to trick people into disclosing personal information, such as bank account numbers and passwords, that could result in identity theft or financial loss. 
The coronavirus outbreak has seen a similar rise in fraudulent activity. Particularly prominent are scams in which criminals aim to exploit trust in public bodies by imitating them in order to obtain personal information or money. 
For example, some people have received emails purporting to be from the World Health Organization, with its logo, offering details of safety measures. Following the link, you are asked for an email address and password. 
There's also a text message that looks like it was sent by the UK government. It tells the recipient they are being fined for leaving the house during lockdown and requests their card details in order for the fine to be paid. One bogus email claims to be from HM Revenue and Customs, offering a goodwill coronavirus payment and asking for account details so that the payment can be made.
The prospect of an economic slowdown may also increase the risk of criminals promoting unsafe and unregulated investment and pension opportunities. 
The procedures to protect us
Authorities such as regulators and police are always seeking to identifying such activities. Financial services companies are also always working to foil fraud, to increase their digital security, and to improve their practices. Usual procedure is always to:
• Provide a secure website to log into, which is an HTTPS site, with a green padlock symbol in the address bar
• Send withdrawal funds only to a verified bank account in your name
• Ask you security questions to verify your identity when speaking to you on the phone
It's also useful to be aware of certain things that your own bank or financial services company will not do:
• Ask you for your password over the phone
• Send you an unsolicited email with a link to its login page, asking you to enter your credentials
• Ask you for payment or credit card details
• Notify you of a problem and request you call back immediately to discuss the problem further
What we can do as individuals
Be aware of these risks, and the practices that reputable companies follow; then if anything is out of the ordinary, you will know to leave it alone. 
Remember too that if you're not sure if a communication has come from a trusted source it claims, the customer services support of the genuine organisation is there to help with any concerns or queries. Always look those contact details up rather than following a link in a suspect communication. Expect waiting times to be longer than usual. And if in doubt, don't respond: genuine providers don't need you to make a quick decision, or act immediately.
Remember
• No legitimate individual or organisation would ever ask you for information such as bank account numbers or login details
• Banks will never ask clients to transfer money or move it to a safe account
• Banks, HMRC, the police, the government, regulators and other bodies never cold call people asking for some form of banking identification
• Don't give your personal or financial details to anyone you don't know or don't trust
• If you're going to update your information or make payments, always log in to your account
• Hang up if you're ever cold called about an investment opportunity; it's almost certainly a high-risk investment or a scam
• An additional layer of online protection can be created by regularly changing passwords and using unique passwords for each account
Further advice
Use authoritative and reliable sources for information and guidance on the coronavirus. There are also fact-checking bodies such as Full Fact (fullfact.org), which now includes a dedicated coronavirus section.
Check the online security guidance from your banks and financial services providers.
Additionally, the following are all dedicated to tackling fraud:
• Action Fraud (actionfraud.police.uk): report fraud by calling 0300 123 2040 or using Action Fraud's online fraud reporting tool.
• Take Five (takefive-stopfraud.org.uk): this national campaign offers free, impartial advice on email, phone-based and online fraud. 
• Text 7726: report any suspected scam texts by forwarding them to your mobile network provider on this number.
April
Are you planning on retiring?
Just because saving for retirement is difficult, it doesn't mean you should give up; and the current reliefs and allowances on pension contributions should give cause for optimism.
If you expect to retire on a final-salary pension and with no mortgage, your perspective on retirement may well be rosy; if you are grappling with debt and worried about having insufficient pension savings, it may be a different picture.
For some, the question is not how to retire successfully, but how to retire at all, given that there may be precious little in the way of a state safety net to fall back on.
Research from the Financial Conduct Authority reveals that around 15 million individuals are not saving anything towards their retirement and will have to rely entirely on the State Pension in their later years.1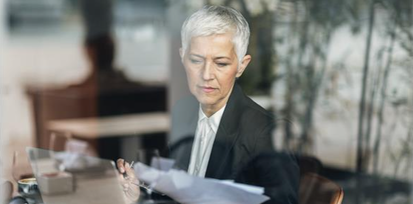 Of particular concern is the group of pre-retirees aged 55–64, only half of whom have given thought to how they will manage in retirement; and only a quarter know how much they have in their pension pot.2 These people may only have a few working years left to build their nest egg.
Why do so many people fail to plan their retirement? This could be partly due to massively underestimating the amount of money they need to save. According to BlackRock, those who were asked to calculate how much they would need for their desired retirement income of £26,000 a year estimated they would require £233,000 in savings; and yet they would need a pot of £525,000 for this income, even including the State Pension.3
People also underestimate longevity and therefore how long retirement could last. Only 7% of people aged 55–64 today expect to live to 90, but research indicates that half of them can expect to live that long.4 The obvious implication is that many retirement pots will run out too soon.
Many experts are warning that the end of final-salary pension schemes, chronic underfunding of defined contribution pensions, and increasing life expectancy are creating a perfect storm that threatens to destabilise the financial wellbeing of the coming generation of retirees.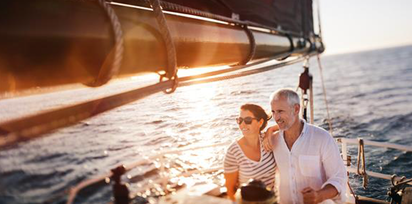 The solution is to plan
You have to ask yourself: how much will I need, and how much can I afford to put away? Then you need to factor in any other sources of retirement income and you can see the size of the gap you are trying to fill.
Obviously, the younger you are, the longer the investment time horizon and the most you will have to gain when thinking ahead. However, middle age is a time when incomes are at or near their peak, so there are significant opportunities to catch up.
Subject to limitations, people in the UK can make pension contributions of up to 100% of their earnings or £40,000, whichever is lower. While paying the maximum may seem a tall order, remember that the government rewards you for saving into a pension in the form of tax relief.
Worryingly, according to BlackRock's research, 50% of people are unaware that the government boosts pension contributions; the research also showed that fewer than a third of people are aware of 'pension freedoms' changes and how these impact on their retirement prospects.6 This is further evidence that lack of awareness remains one of the key barriers to making adequate retirement provision.
It's vital savers know and understand all their options for using their pension; but also that they make the most of the current tax breaks while building one.
1,2,4,5 Financial Conduct Authority, Financial Lives Survey 2017
3, 6 BlackRock, Global Investor Pulse Survey 2017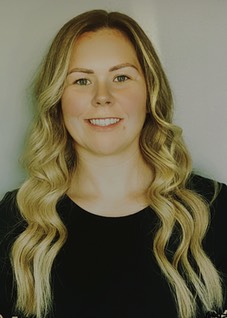 About Amy
Amy Shepherd is a Cheam Mum of two daughters aged seven and two and a financial adviser running her own business,  Amy Shepherd Financial Planning. To receive a complimentary guide and discussion covering wealth management, retirement planning or Inheritance Tax planning, contact Amy on 07539 490 854 or email amy.shepherd@sjpp.co.uk
Read Local Mums reviews of Amy Shepherd Financial Planning here