Kids' parties can be stressful so it's great to get local recommendations for anyone that can help your child's big day go smoothly.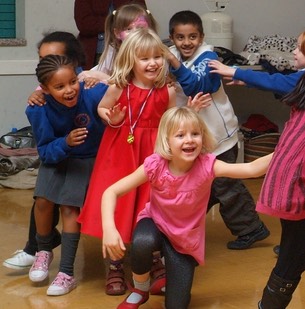 "I highly recommend Froggle Parties to all Local Mums. We all had a fabulous time! Froggle was excellent and all the kids couldn't stop talking about how much fun they had. The adults loved him too. We're so happy we booked with them and would definitely recommend their services and would definitely use you again in the future."
Laura Eckhart, Local Mum
"I recommend Froggle Parties to all Local Mums. Froggle was awesome!  It's always a bit nerve wracking with these parties worrying something will go wrong with 20 kids relying on you for fun! So it was reassuring to have the phone call ahead of the day. So many parents said it was the best party they have been to and two of them said they were going to use you for their children's parties.  My husband was also very impressed.  Our two had the best time and felt so special!"
Vanessa Daniels, Local Mum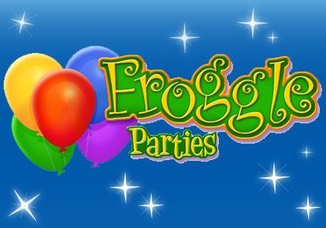 Froggle Parties - Amazing Children's Entertainers
If you're looking for a children's party that's high energy, full of variety and fun then Froggle Parties has all your party needs, from children's entertainers and magicians, to themes, discos, face painting and much more! Froggle is your one stop shop for all your kids entertainment needs.
Froggle Parties provides exceptional children's entertainers for kids parties and have even featured on a number of children's shows on CBBC. Our parties are very popular and  our hugely wacky team of entertainers offer a massive range of parties that are jam packed full of variety, silliness and interactive activities that will have the kids gripped from start to finish!
What we do
Froggle Parties have oodles of amazing party packages to choose from and all parties can be completely bespoke to suit your requirements. Choose from traditional entertainment with a mix of comedy magic, puppetry, games, mini discos, balloon modelling, prizes and bubbles or go for one of their more specialised parties like science parties or drama parties!
Parties include:
Entertainer/ magicians
Themes
Discos
Face painting
Drama Parties
Bubble and activity parties
Clowns
Babies and toddlers
Balloon modelling workshops
And much more…
What makes us different?
Apart from absolutely loving what we do, and being a bit bonkers (you have to be as a kids entertainer), we offer the very best quality of entertainment and jam pack heaps of amazing activities into every party! Variety is one of the keys to a successful party, to keep it lively and interesting for the kids, and our parties really do cram loads in!
What's more, no party is ever the same. Unlike many other children's entertainers, who plan the set order of the activities before they arrive at the party, we always tailor our activities to suit how the kids are on the day. You can plan to do a magic show for 30 minutes at the start of the party, but then if the kids are lively and restless they won't want to sit down to watch magic, so a 30 minute magic show won't be appropriate – we know this and so orbit around what is most appropriate in the moment so it's always the best fun possible! 
Going the extra mile
We aim to offer really great value for money. As well as offering heaps of variety and activities in every party, we offer every child a prize. We also have over 40 different free invitations and other party stationary available to download and print from our website, and offer you access to our free venue finding service to help find a suitable party venue. 
All our staff are DBS checked (previously known as CRB) and do our own exclusive Froggle Parties devised by us. Our electrical equipment is all PAT tested and we have a back up entertainer standing by in case your entertainer falls sick! What's more, when ever you book a party with Froggle, £5 goes to charity!
These are all just part of the ways we try to go the extra mile to offer you the best possible children's party service!
Contact:
Michael Rossini
Froggle Parties
Tel: 0208 617 9070 (London and areas within M25)/ 08450 504 509 (Surrey)
Email: enquiries@froggleparties.com