Artist and art teacher Local Mum Helena Vaughan is blogging for us about all things artistic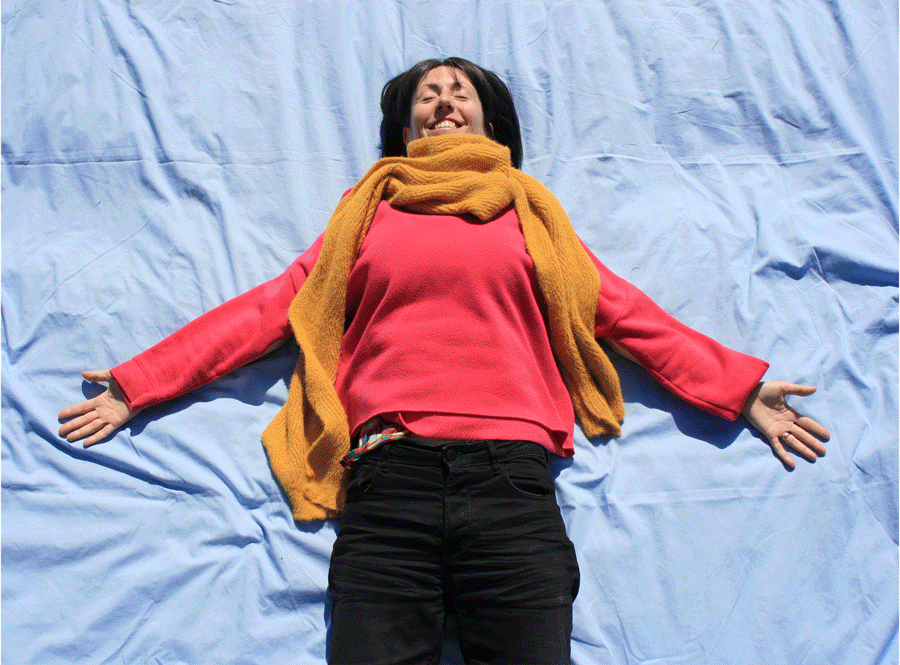 May 
Take a photo and tell a story
What day is it? What month is it? We're all still in the middle of this strange situation and the kids still need entertaining and educating. Fun, creative stuff is good for scoring points so here are my latest ideas to hopefully inspire you.
 The other day we had great fun being inspired by German photographer Jan von Holleben. He creates photographic portraits of magical and humorous scenes using every day objects that you can find around your house. Get your camera up high and take photos of characters laying on the ground with props arranged around them and bingo! The results can be imaginative and highly effective.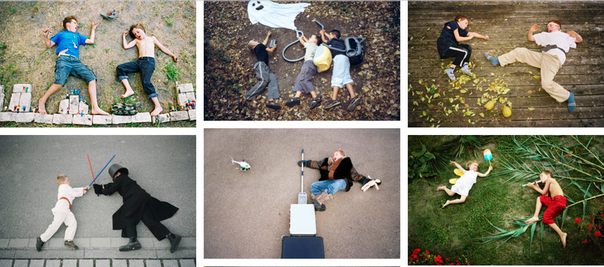 Credit- Jan von Holleben
Check out more of Holleben's work for ideas at https://www.janvonholleben.com/
So, it was a sunny day in the garden, daddy was up the step ladder and the kids had raided the house for props. We took it in turns to come up with ideas and help each other to film them. We created animations but photos can but just as much fun.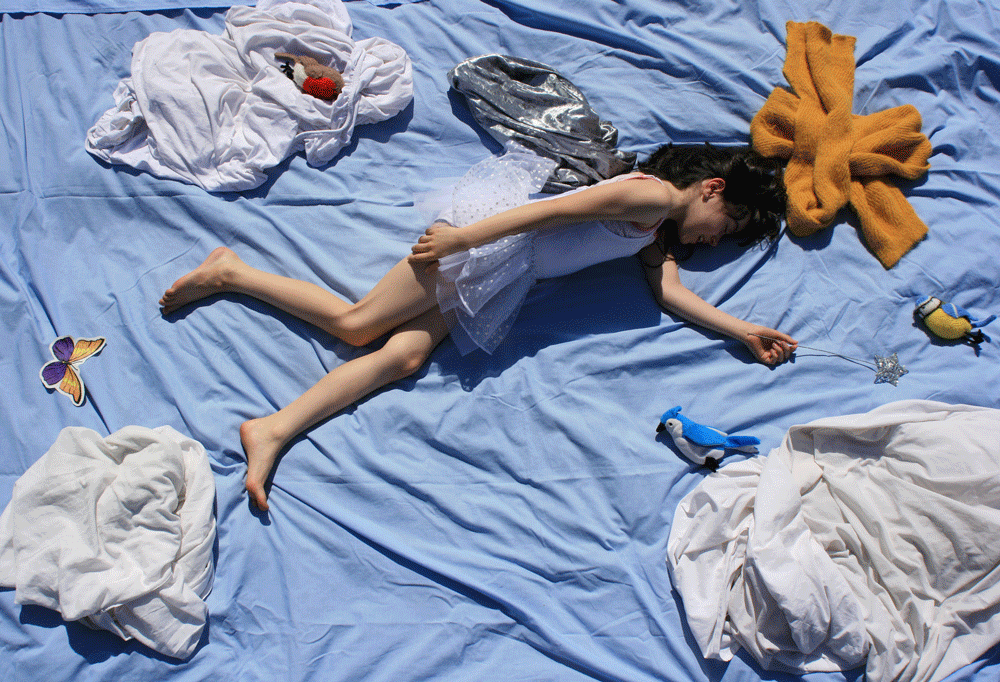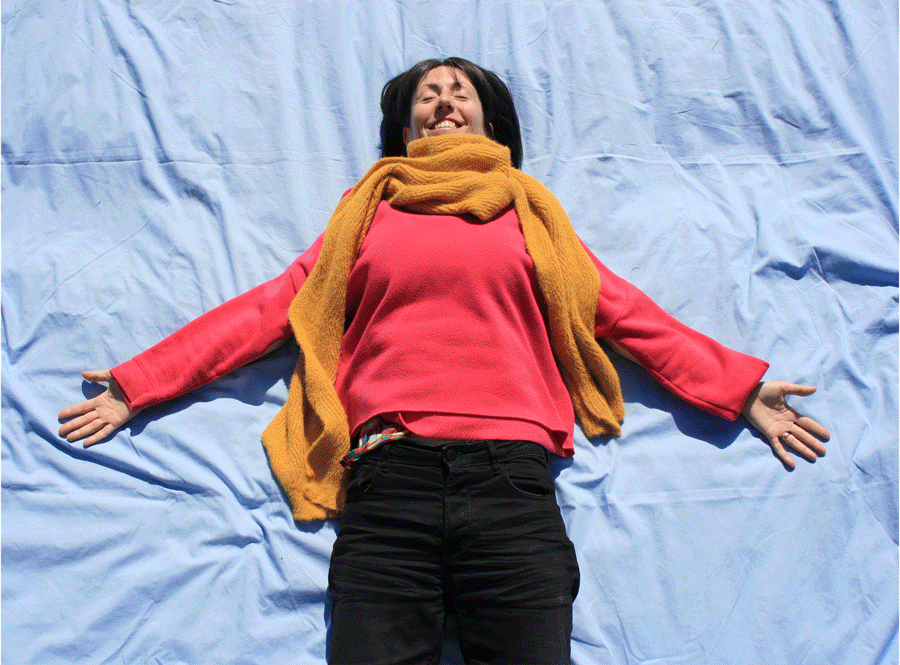 This is a great way to be silly together but it's great for several reasons:
·      Working as a team to instruct each other
·      Thinking about how to compose and arrange an image
·      Creative use of everyday objects
·      Creating narrative (you can tell a story in a single photo or an animation)
·      Thinking about how images look from a different viewpoint (kids can instruct what they want the camera to see)
Here are my creative tips:
·      We did it in full sun but try to do it in shade or indoors to avoid getting blinded!
·      Think about telling a story or creating a character
·      Look at objects around your house creatively
·      Use paper cut outs for letters or shapes
·      What can you use as a background?
·      If you don't have much space then take close up head shots
·      Think about how and where you position your props (take test photos)
·      Make sure your camera is directly above, avoiding angles
Now you might be thinking that you've seen all this somewhere before. Well, Aardman Animation were doing it way before Wallace and Gromit. Check out the Peter Gabriel Sledgehammer video for some more ideas…and maybe a little boogie around the living room!
https://www.youtube.com/watch?v=OJWJE0x7T4Q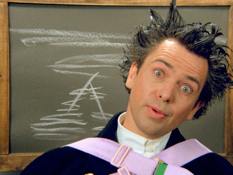 Credit- Aardman Animation
Online Art Club
If you're itching to try your hand at a bit of sketching or painting whilst chatting with artists in the comfort of your home then why not join Neal Vaughan's Art Club.
Don't think you have to be highly skilled, as long as you're willing to give it a go and see what happens it's all really relaxed. Each week several local artists, from areas including Carshalton, Cheam, Wimbledon and Banstead, attend along with a mix of others who either wish to get back into art or enjoy it as a hobby and fancy trying a new approach.
Artist and art teacher Neal Vaughan hosts these themed sessions live online most Sunday's 10am-12pm. All details of how to join in are posted on his 'Neal Vaughan Artwork' facebook page and in the 'Carshalton Artists' facebook group. Take a look and you can see artwork from the sessions run so far.
Each week prompts are posted in advance so you know what you'll need and what the exercises will be. Themes so far have been portrait and still life and more are planned in upcoming weeks. 
So get your pencils and paper ready, put the kettle on, get comfortable and see what happens. Kids are welcome to join in and if you don't follow all the prompts it's fine, just have fun!

https://www.youtube.com/watch?v=OJWJE0x7T4Q
https://www.facebook.com/nealvaughanartworks/
https://www.facebook.com/groups/CarshaltonArts/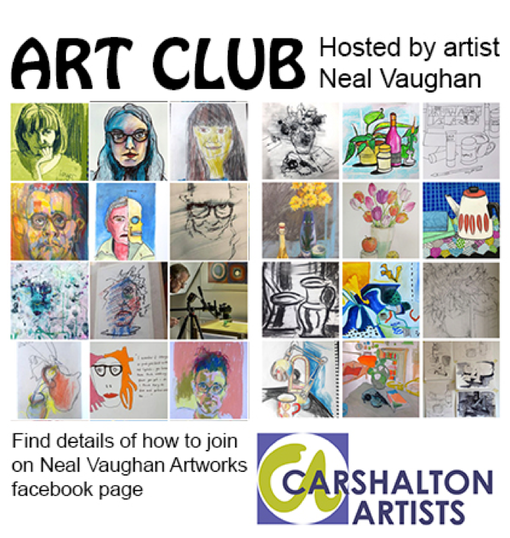 If this gets you in the mood for more, here are some other artist run online events that are worth a look:
·      DOUG SHAW 'CHALK & TALK': Mondays and Wednesdays at 1pm. Enjoy a mix of good conversation and drawing skills
https://www.facebook.com/pg/ConsultingArtist/posts/?ref=page_internal
·      JUDIT MATTHEWS: Wednesdays 7-8pm and Saturdays 10-11am, sessions are £5
https://www.facebook.com/pg/juditmatthewsartist/posts/?ref=page_internal
·      MARIA LEE 'ARTY HEARTY LIFE': Paint along sessions, tickets are £5
https://www.facebook.com/ArtyHeartyLife/


Stay safe and well. I'll be back with more ideas very soon!
Helena
April 
Somewhere Over The Rainbow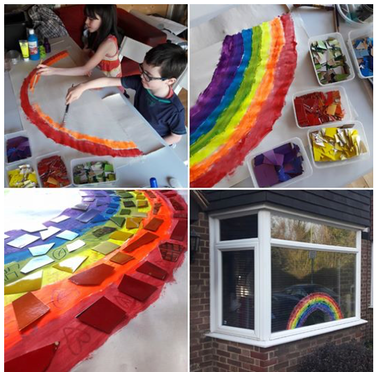 Just like many of you right now, I'm at home with my husband and kids. Working from home while home schooling the kids and making the most of family time. Our rainbow shines out from our front window and we've so far generated five weeks of artwork…and still going...
I appreciate that I'm really lucky. As both myself and my husband are artists and art teachers we don't often struggle for ideas or art materials and we have the space to create. Everyone will have different amounts of these so I know we can't all realistically whip up masterpieces every day. 
The aim of this blog will be to inspire ideas and creative ways of thinking for all ages. I'll also share as many activities and events as I can. So to start with let's look at the current situation and see what you could maybe make from it…
Inspiring ideas
To avoid staring at a blank piece of paper waiting for a light bulb moment, think about these as starting points and then see where they take you:
• Use what you know - Artists are often inspired by their everyday lives, personal objects, views of their home environment, portraits of family and memories
• Mix things up - Still life artists arrange objects (food, flowers etc) on tables so look at what's around your house, surrealist artists combine random objects with sometimes humorous results (check out Salvador Dali's 'Lobster Telephone'), cutting out magazine images and mixing them with drawing can be fun
• Childish thoughts - So often in life we have to guide our kids. Here's a chance to listen to your kids and if they're anything like mine they'll come up with some pretty crazy ideas! Have fun, join in and find your inner child!
• Look at what you like - Look at artwork you like online. Stop and think about why you like it- theme, colours, technique etc. Don't worry about trying to recreate the image. How can you recreate what you like about it? Explore the theme, use the same colours or try the technique.  Take what you like and make it your own.
Art materials
So you could order a load of materials online but you most likely have some useful things around the house to help that might otherwise just go in the bin!
Here are some things I use:
• Magazines/newspapers- for collage or paper weaving
• Cardboard food boxes- you can open them up and use the card surface inside
• Plastic food tub lids- these make good paint pallets
• Sticks, stones, leaves etc- arranged to make temporary art indoors or outdoors
• Windows can help with tracing images if you hold paper up to them
Below are some photos of some of the creations we've come up so far since staying at home, including some of the materials listed.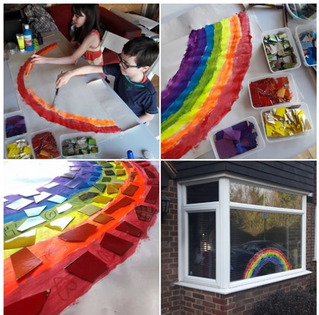 Mixed media rainbow- paint, food boxes mosaic and felt pen doodles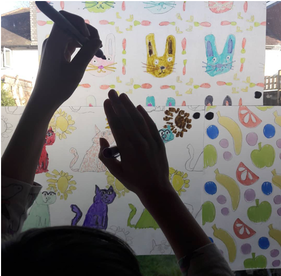 Patterns traced on a window- draw a 'swatch' section then keep moving it around and tracing it to create a repeat pattern.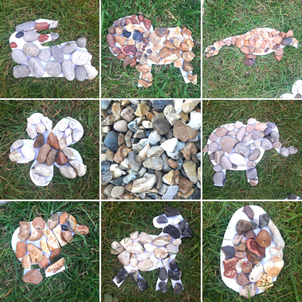 Paper animal shapes decorated with coloured stones.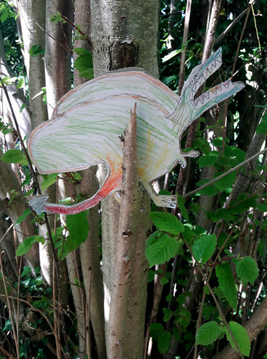 We took a dragon for a walk and he ended up in a tree! He made it home safe.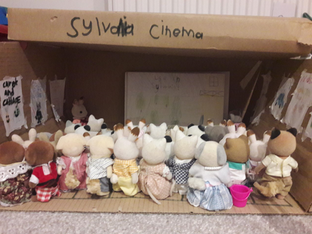 A delivery box is now a cinema. There's lots of films to watch on the interchangeable screen and film posters on all the walls.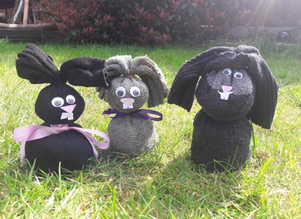 Sock bunnies came to visit at Easter and have now moved in! 
Art can keep us going, it can connect family and friends, it can bring joy, make us think and see. Even if you don't create it, perhaps just take time to look at it... 

Check out these links to view my artwork and other local artists:
www.instagram.com/vaughan_helena/
www.facebook.com/helenavaughanartist
www.facebook.com/groups/CarshaltonArts
https://www.instagram.com/vaughan_helena/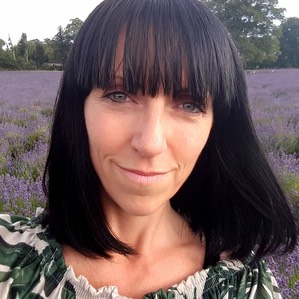 About Helena
"Drawing is my first passion but I use a mix of hand and digital techniques to achieve a variety of effects. I find that combining pencil drawings with digital colour in Photoshop allows me to express myself and produce work efficiently. My designs are inspired from wherever I find shape, structure and colour.  
"In the last two years I've also written and printed two children's picture books (one self published) and have further books in the pipeline.
"I studied fine art, graphics and animation to degree level before working in the media industry for ten years. I now teach Art and Design part time as well as producing and selling my work. I also run craft market stalls and workshops alongside school visits and professional practice talks."

Find out more at about Helena's work on her website: www.helenavaughan.co.uk