Run by Local Mum Jenny Knighting, award-winning agency Nutcracker has gone from strength to strength through offering opportunities for mums to find rewarding local work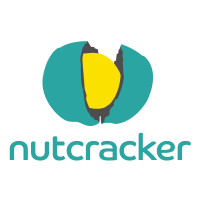 An award-winning agency based in Sutton, Nutcracker has achieved a huge amount in its first three years of operation. Founded in 2014, Nutcracker has already established a name as a unique sales, marketing and content agency.
With a rapidly growing client list, ranging from retailers to blue chip accountancy firms, Nutcracker's intelligent approach to marketing is tailored to each client. Connecting content creation, telesales, events, social media and business development, the team create bespoke marketing packages that go above and beyond traditional marketing to get unbeatable results. 
Managing Director Jenny Knighting started Nutcracker as a response to uninspiring marketing agencies in the B2B sector, and had soon established a senior team of experienced professionals who shared her passion for their work and drive to help their clients succeed.
Working for Nutcracker 
From the start, Jenny has maintained her firm belief in finding the right talent for the agency. A mum herself, Jenny recognised the untapped potential in the local parent network: talented professionals with bags of experience, looking for an exciting, fulfilling career. Of the senior team, two are Carshalton Mums. 
Rewarding part time work is difficult to come by. Nutcracker presents a huge opportunity for local parents eager for the career opportunities a London agency can offer, but right on our doorstep. If you think you have the passion, drive and relevant experience to become a Nutcracker, the agency are currently recruiting for a Marketing Assistant to work across the team on client accounts. Take a look at the job description or call 0203 823 8049 to chat to one of the team. 
Find out about latest opportunities at Nutcracker