Local family legal firm Avalon Legal is blogging for us about all things legal, for families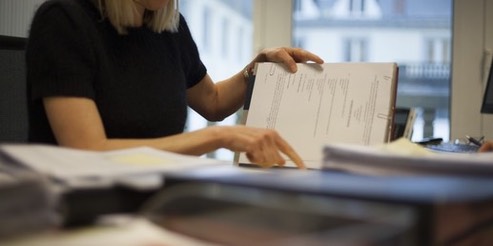 June
Vanity Fair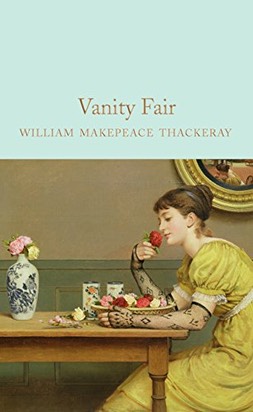 Hands up if you have read Vanity Fair. I must admit I have read this - and watched the series - and I loved it!
This classic novel, by English writer William Thackeray, was first published in the magazine Punch in 1847; not as a book but serialised in a magazine. This is set around the times of the Napoleonic wars and charts the life and loves of two friends.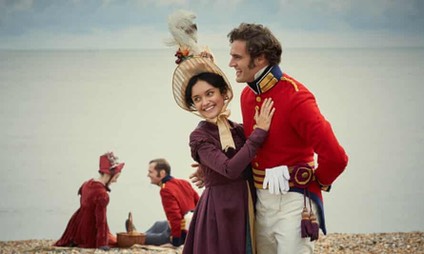 For those of you not familiar with the story I shall give you a synopsis. There is a young orphan girl Becky Sharpe and she is destitute, with nowhere to go. A strong-willed and determined girl she aims to make her fortune on the back of others.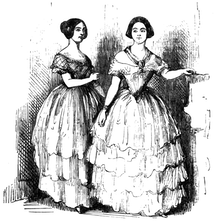 Becky Sharpe befriends a lovely, well-refined girl called Amelia; Amelia has considerable wealth but is gullible and not worldly-wise. Becky is manipulative and conniving and aims to use her rich heiress friend to her own advantage. 
Becky Sharpe is forced to become a governess and marries into wealth, while Amelia marries a man disinherited by his father.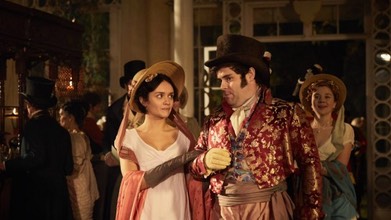 Lets now look at the legalities in more depth...
Closer analysis of this story and the law around inheritance and succession offers good discussion points. 
The right to gift your property, chattels, real estate etc. to whom you wish is specific to English and Welsh Law and differs from the rules of many civil law jurisdictions. 
Matilda Crawley knows that her family want to inherit her enormous wealth but she has the upper hand and keeps them all guessing as to who will inherit her fortune. If Captain Rawdon is not left anything, he has no claim. However, if this had happened after 1975 then, possibly, he would have been able to make a claim under the Inheritance (Provision for Family and Dependents) Act 1975.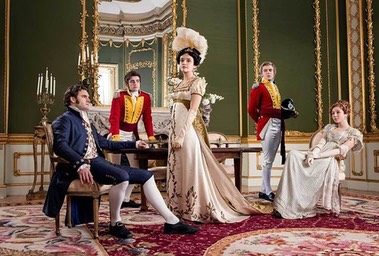 Captain Rawdon relied on the charity of his aunt to maintain his lifestyle so may qualify as a 'person being maintained'. Historically though he had no rights. 
In 1814 the primary piece of legislation governing Will writing (The Wills Act 1837) hadn't yet come into force. In 1796 there was an introduction of taxing estates and this was to help against Napoleon.
Disinheriting a relative was also prevalent in the Osbourne's story line. George disobeyed his Father's request to go to war and the request to marry Amelia. George was at risk of disinheriting himself.
In the early 1800s, Inheritance law was different from when Vanity Fair was set and in 1894 a new inheritance tax legislation was introduced to help the government pay off a £4m deficit. 
Death tax (as it became known), in some form, has been in place since 1694 and many tax avoidance schemes have been used by people, like Mr Osbourne, who will gift or give away assets over a lifetime to avoid any charges. 
While we do not advocate tax avoidance, with proper estate planning you can minimise any potential inheritance tax due.
Karen Wells,
Avalon Legal
For further information contact Avalon Legal on 07506 583669 or email info@avalonlegal.org

April  
Myth-busting - Lasting Powers of Attorney 
With so many people going down with Covid-19 and the increase in reports of Mental Health cases I thought it might be worth highlighting a few myths surrounding Lasting Powers of Attorney using an article first published by the Society of Will Writers in 2019.
There are common misconceptions on why an Lasting Powers of Attorney (LPA) may not be necessary which this blog explores further.
1) "I don't need an LPA because my next of kin can make important decisions on my behalf"
Not true. No-one can act on your behalf or make decisions on your behalf if they have not been legally authorised to do so.
2) "My Will has appointed executors, so they'll be able to make decisions on my behalf."
Not true. A Will is entirely separate to an LPA. Executors appointed in a Will only have the power or authority to distribute your estate as requested and in line with your Will, on death. They have no authority to make decisions on your behalf during your lifetime.
3) "I don't need an LPA until I become elderly and of ill health"
Not true. An LPA can be made by anyone over the age or 18 who has full mental capacity. Someone may lose capacity or no longer be able to make decisions due to an accident, being in a coma or other mental illness.
The sooner you put an LPA in place the better, as you know provisions will have been put in place in the event the unthinkable happens. If you wait and, in that time, lose capacity, it will be too late to get an LPA and your loved ones will need to apply for a Deputyship Order from the Court of Protection. This will not only take a long time but also a costly process.
4) "Once my health and welfare LPA is registered, it means someone else can make decisions for me and I don't want that while I have capacity"
Not true. A health and welfare LPA only comes into effect when the donor loses capacity even if the LPA has been registered.
5) "Getting an LPA is expensive"
The cost of registering an LPA is £82 per document. In comparison, if you fail to make an LPA and lose capacity, your family will be left with no other option but to apply for a Deputyship Order, this will cost significantly more.
6) "My partner and I have joint bank accounts so we don't need LPAs"
Not true. This is always the most alarming to couples when they are told that even if they have a joint bank account, this does not mean the partner will be able to automatically access funds to pay for bills, mortgage or general expenses. If the spouse was to lose capacity, the bank have the ability to remove access and freeze the account until they receive a copy of the registered LPA which is extremely stressful for the spouse.
If you are worried about capacity for either yourself or a loved one then do not delay; please contact Colin E Wells of Avalon Legal, on 02086444441 or 07506583669 or email info@avalonlegal.org
Death matters...
In this Covid-19 (Corona Virus) outbreak, approximately 60% of the adult population of England and Wales do not have any provision for their loved ones on death.
The fundamental question is WHY?
The laws surrounding Wills date back to before the modern legal system...even William Shakespeare left a Will, leaving his wife the second-best bed.
The current law regarding Wills and the disposal of one's estate goes back to the Wills Act 1837, written during the early years of Queen Victoria's reign, states in plain English that a person is free to give his or her wealth to anyone and that anyone may benefit from such wealth provided the provision is written and executed in accordance with the law.
The majority of the Wills Act 1837 is current today as it was when first placed on the statute books and has only been amended four times in last 180 years, the last time in 1995.
So what does this mean for me...the common misconceptions are: I am married and everything goes to my spouse...
A. It is sad to say that unfortunately we are not immortal and cannot take our possessions with us, but why do I need a will, surely my family will get everything anyway?
a. The law sets out clear rules what will happen to your Estate – property, personal possessions and cash – if you die without a Will. Passing away without a Will is known in legal terms as dying Intestate and the rules that govern the distribution of the Estate in such circumstances is known as the Law of Intestacy.
b. Under the Administration of Estates Act 1925 the spouse and children do not automatically receive everything in the deceased's Estate. Invariably the surviving spouse is treated harshly because the widow's entitlement is limited to the sum of £250,000 plus personal effects and any accounts held in joint names, with limited interest in only halfthe balance which remains after that which may pass to any children.
c. If there are no children, surviving siblings or parents then the surviving spouse or civil partner under the Guidelines of the Civil Partnership 2004, takes the sum of £250,000 and one half of the balance, with the other more remote relatives taking the other half.
d. The surviving spouse or civil partner can only take the whole estate if there are no surviving children, siblings or parents.
B. So why make a Will?
a. It is clear from recent government statistics and in conjunction with the Chancery Division of the High Court, Probate Registry that many of the population die each year without making a Will, creating much heartache and anguish for the loved ones they leave behind. The most common time for families to fall out is at a funeral when emotions are already running high and the event is further charged by distant relatives or indeed close members of the family asking the question "well what did the deceased leave me?"
Indeed, it is quite common for a high percentage of litigation cases to involve disgruntled relatives following the death of a loved one. The most recent example being Gill v RSPCA 2010 which could have some serious consequences and escalation of serious costs which will be borne by the Estate or the parties involved in legal action.
b.Your Will may be as simple or as complicated as you like, however the outcome will be the same, leaving what you have to whom you would like to receive it.
c. In the first instance a consultation is normally beneficial in the comfort of your own home so that the I may discuss your requirements. The information you give me will be drafted into a document that I hope you will be satisfied with until your circumstances change.
d. It is my intention that you do not become just another statistic in the blame and shame society.
C. So why should I regularly review my Will?
a. If you made your Will some time ago it might be time to review it especially after the changing of personal circumstances such as marriage, divorce, new addition to the family, death of a family member or a move.
b. A change to your financial situation, an increase in your property value and even new tax laws and legislations can also make an update to your Will necessary.
c. A valid Will is vital if you want to avoid any misunderstandings after your death and will avoid costly and lengthy litigation.
d. If you remarry for instance, your current Will is no longer valid, and you die under the rules of Intestacy and the State will decide who will benefit from your Estate.
e. If you remarry you will also need to make a new Will that specifically takes into account your new marriage particularly if you wish to leave your Estate to children from your previous marriage or to your new partner on the provision that your Estate reverts to your children on his or her death.
f. A review helps you to be sure that the people or charities you want to benefit from your Will will continue to do so. Often changing your Will can be as simple as drawing up a codicil (an addition or change to existing) that can be signed and kept with your existing Will.

Author bio
I take pride in my professional reputation for taking the time to not only get to know you as a client but as a person and get to understand what you want and what you would like your beneficiaries to have.
With over 18 years' experience in this specific area of Law, Avalon Legal specialise in Wills, Powers of Attorney, Probate and Estate Planning and are based in Epsom, Surrey. 
​
I am a Fellow of the Institute of Paralegals, a Member of the Society of Will Writers, and a Member of the Federation of Small Businesses. This means that your service will be professional, fully advised and is a fully insured service.

Special Offer for Local Mums members
During the month of April we are offering all Local Mums Members 25% discount on all our services. More details of our Local Mums discount here.
Please contact me on 02086444441 or 07506583669 or email info@avalonlegal.org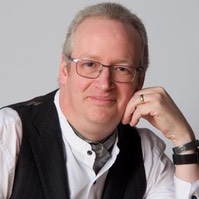 Colin Wells
Avalon Legal
Phone: 020 8644 4441
Mobile: 075 0658 3669
Email: info@avalonlegal.org
Suite 135,
Reaver House 
12 East Street 
Epsom
Surrey 
KT17 1HX
www.avalonlegal.org