HR professional and licensed Career Coach, Local Mum Emma Emma Jones MCIPD, is blogging for us about all things career-related

June 2020
How to start crafting a winning CV
This guide is all about the DO's and not about the DON'Ts
Take positive action today and refresh your CV for the next opportunity; promotion, return to work, career change or simply to keep it up to date. It's still the most common form of applying for a job. A CV should reflect your future not your past.
Give yourself time
It's important that you give yourself permission to take some time out and work on your CV. It's the most important document in the job process, so shouldn't be rushed. It's your marketing tool – your personal brand, and how you frame it for your next role is crucial. It can take a few attempts to feel comfortable with it. Grab a coffee and get planning. If you already have a CV this is a great start as it will form the baseline for most of your narrative going forward but with tweaks here and there!
Visualise
Close your eyes in a quiet space and visualise where you want to be. What are you doing? Who are you working with? Which skills are you using? Which attributes are you displaying? This is useful for placing yourself IN the role, to align yourself to a new place and feel positive about what YOU will bring to the role. Thinking about your core values can be a useful exercise in determining where you want to be and the environment that will meet your needs. Think of times when you were you at your best, thriving – this can create a pathway into thinking about satisfying achievements.
Research, Research, Research!
Do your research! Know your industry. What are employers in your chosen field looking for? Look at job ads, job descriptions, follow companies on Linked In and connect to people you know in those sectors or recruiters that work for them. Are there particular descriptors or language used that you could mirror and align to? Remember every role will have its quirks so tailor your CV to that role. It might be a description about where you're heading in your profile or a keyword or sector language in your experience section. Keywords help you get through the automated recruitment systems! Use research to start forming your response within your CV.
Build your confidence
I advise my clients to try and obtain as much information as possible about their career, projects, feedback, involvement in the community, charity or volunteering, particularly if you have taken a break. Talking to people that work(ed) with you is a great way of bringing that experience alive again and a reminder of your assets. I call it the Confidence Folder. Fill it with positive career stories, appraisals, feedback, praise or promotion, evidence of success stories (e.g. articles, online links, nominations, professional profiles, community projects, a side hustle) and the value you had added.
If you have gaps on your CV, don't let this worry you but be prepared to talk about them. If you have had a long career break or are career pivoting, a skills-based CV can be helpful to showcase your transferable skills and experience in a holistic way rather than a chronological one that highlights a time or experience gap.
If you have undertaken study, volunteering, travelling or any relevant experience to the role you are applying for mention it within the Career Break otherwise it is fine to keep it simple with just the dates. Do acknowledge it though and always put it on your CV to avoid the reader making assumptions or bias about the gap!
How to start crafting a winning CV
Audit your skills
Write a list of all the skills you have used in your career and include soft, technical and digital skills. How does this look against the role and industry you are looking at? Where are the gaps and how could they be filled or addressed within the CV in another way? e.g. you may be undertaking a course currently that will meet the criteria rather than having robust experience or a volunteering role used a skill that you can now showcase? It's helpful to identify any development you might need from this exercise so this can be acknowledged and discussed within the recruitment process.
Experience
I believe that experience not only means what you bring to the role but how you experienced it. What were the highlights for you? What did you discover and develop professionally? What ideas did you have and how were these innovated? How did you manage or form part of a team? What excited you about the job – the people, projects, progression, getting results? These can lead to more interesting content as well as identifying the tangible achievements that added value to the team, the organisation, customer or client. Make sure you quantify or qualify achievements with data, outcomes and feedback.
It IS all about YOU, YOU, YOU!
We often use passive language and forget that we didn't just 'help' or 'support' the team to a success, we were a pivotal part of making it happen or driving it forward. Now is not the time for shrinking your thinking! Every CV needs a mark of difference for it to stand out and needs to represent your unique self.
Your profile is where you can demonstrate:
Your core and professional values and how these align with the next organisation

Your expertise, breadth of experience and strengths

The way or your approach that adds value?

Something distinctive about you – there will be something as no experience is the same
Remember:
To keep your CV straightforward with relevant information

To try and keep it on two pages in a font no smaller than equivalent to Ariel or Calibri 11

To make sure your LinkedIn profile is optimised and aligns with key information on your CV
FREE guides with Work Buddy Coaching
In these times of uncertainty, feeling supported about our next steps is really important – our families, friends, colleagues and media sources can all offer advice and inspiration but what if you had independent support and guidance to help you find clarity and confidence to find your next job, signpost you to useful resources and help you take position action? For the month of May, Work Buddy Coaching is sharing 3 FREE guides to help you get started to make those changes:
How to prepare for a return to work, career change and job search 

How to start crafting a winning CV (featured above)

How to optimise your LinkedIn profile

 
Simply click on this link and download as many as you'd like: www.workbuddycoaching.co.uk/subscribe You can also sign up to my monthly newsletter full of tips, blogs and offers.
Keep safe and please get in touch if I can help you with CV, Interview or Career Coaching.
07908 688239 I emma@workbuddycoaching.co.uk
Work Buddy Coaching provide career support services with a focus on (but not limited to) women returning to work or changing direction. Emma has 20 years HR experience and is a Licensed Career Coach and would love to work with you through:
CV & LinkedIn Services

Interview Coaching & Preparation

1:1 Career Coaching programme
Please get in touch to book a free discovery call at emma@workbuddycoaching.co.uk or follow www.facebook.com/workbuddycoaching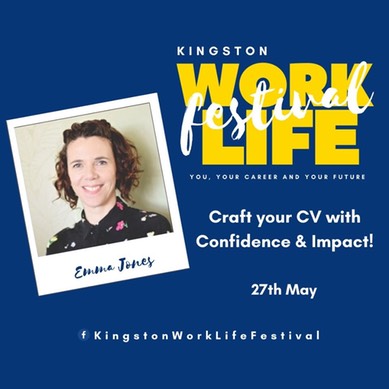 April 2020
How to access free and affordable online learning in lockdown and beyond
There has been a glut of information about children's learning while we adapt to lockdown but what about the grownups? Despite the juggle and anxiety these events have instigated a crisis or change can often be the catalyst for reflection; on life and personal and professional growth. 
With more time at home now, is there something that you have been wanting to try? Has a recent family activity piqued a fun interest? Are you taking stock and considering a career change? Learning a new skill can be a great confidence booster!
Online learning has been a game changer for years but due to the pandemic, there are more virtual offerings than ever; many of them now free or at reduced rates. I share some tips below:
How do you like to learn? 
Do you like to learn by seeing, listening, reading and writing or doing things hands on, or a bit of all of them? Why not have a go at finding out your style by completing this free VARK questionnaire? https://vark-learn.com/the-vark-questionnaire/
This can be helpful when deciding what type of training or learning is right for you. 
Do you need to formally learn?
Lots of clients ask me what learning looks good on a CV, usually when making a career change. Some spend lots of money on courses they didn't need or enjoy. Don't make assumptions about what employers want – do your research first. The higher your interest and engagement in a subject, the more enjoyable and successful it will be!
How is the course or online provider going to meet your needs?
• How is the course delivered and assessed? 
• Are they accredited and going to give you the CPD, qualification or certification you need?
• What tech are they using? Is it secure and protected?
• What ongoing support is available to you once signed up?
• Always check the terms and conditions of any sign up even if it's free
How to keep motivated
• Link your learning to a specific goal or vision you have – even if it's just for fun! 
• Set SMART objectives using this handy SMART goal planner 
• Plan regular time to learn in an uninterrupted space  
• If there are other participants, can you form a social learning network?
• Keep a record of any formal learning for your CV / Linked In! 
Check out these online learning websites for free or reduced courses:
ACAS
https://www.acas.org.uk/online-training
HR/People Management
Alison
www.alison.com/courses?
Business, Language, Health, Humanities, Science, Marketing, Lifestyle and Mathematics
Art-K
www.art-k.co.uk
Adult online classes during lockdown. First 7 days free then £10 per month
British Sign Language
https://www.schoolofsignlanguage.com/learn-online/learn-online-free-only/  
Free sign language course
Business Balls
https://www.businessballs.com/
Free resources on business and personal effectiveness
Centre of Excellence
https://www.centreofexcellence.com/
Courses from £29 use code UPSKILL
City Lit
https://www.citylit.ac.uk 
Paid for online courses or free if meet criteria
Coursera
www.coursera.org/courses
Free courses
Creative Live
www.creativelive.com
Free live tutorials from creative experts
Delia Smith Cookery School
www.deliaonline.com
Free online tutorials
Digital Mums
www.digitalmums.com/learn
Free courses of social media and personal branding
EdX
www.edx.org
Wits University's online learning platform that offers free, self-paced courses
Google Digital Garage
https://learndigital.withgoogle.com/digitalgarage/courses
Free Digital & Marketing Courses
Groupon
https://www.groupon.co.uk
Search for course offers
Harvard University
https://online-learning.harvard.edu/
Free courses
Linked In Learning
www.linkedin.com/learning
Free for 1-month subscription. Sales and business training
Nikon Photography
https://online.nikonschool.com/courses
Free courses in April
Open University
www.open.edu/openlearn/free-courses/full-catalogue
Free Courses
Red Cross
www.redcross.org.uk
First Aid Training online
REED
www.reed.co.uk/courses/free
Business Skills
SCOLA
https://www.suttoncollege.ac.uk/news-post/coronavirus-covid-19/
Sutton College prospectus goes online
Shaw Academy
www.shawacademy.com
Largest online provider – currently free offers
Skill Share
www.skillshare.com
Creative short videos
Teachable
https://discover.teachable.com/courses/free-courses
Free courses and Paid Courses
TED / TED X
www.ted.com
Wide range of Ted Talks by academics, experts and keynote speakers
The Aim Group
www.theaimgroup.co.uk
Free qualifications
The Samaritans
https://www.samaritans.org/how-we-can-help/workplace/workplace-staff-training/
Workplace Wellbeing
Udacity
www.udacity.com
Covid 19 discount available
Udemy
www.udemy.com
Frequent flash sales
Valley Steps
http://www.valleyssteps.org/resources/downloads/
Mindfulness
Work Buddy Coaching
www.workbuddycoaching.co.uk
Follow us on Facebook: @workbuddycoaching for discounts an offers on CV and Coaching services.  
Click onto the resources page for helpful downloads to update your CV and Linked In profiles or start planning your return to or change of career.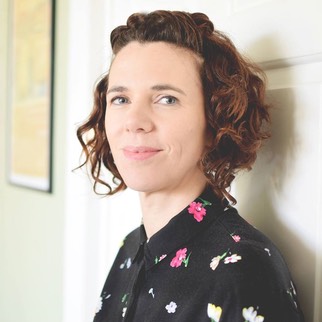 About Emma
With a twenty year career in Human Resources,  I've always enjoyed helping and supporting people to manage change, secure employment and enhance their personal development. Combining this experience with coaching techniques, I work with women (and men!) to make positive change and transition in their working lives. With a background in employee relations, recruitment, training & an advocate of personal growth; I actively listen, coach, signpost and provide practical advice on employment matters and help you find work that's right for you. 
As a Mum to two young children, I understand the juggle of family life, working and our personal desires to lead a fulfilled life. I have worked in a variety of flexible ways to find this balance and also taken a career break and then been that women returner! It's never a straightforward journey and always an individual one.
A Chartered Member of the CIPD, I hold a postgraduate certificate in Psychology of Organisational Development & Change, an ILM Certificate in Coaching & Mentoring (accredited by the EMCC) and I'm a licensed Career Counselling Service (CCS) Coach. I also provide corporate outplacement support to those individuals displaced through redundancy.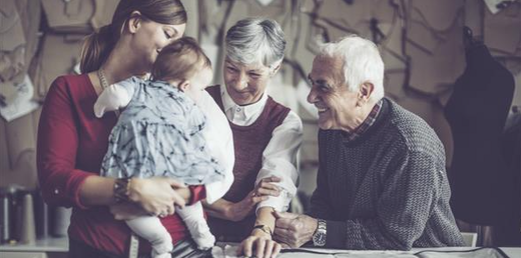 Emma Jones MCIPD is a qualified HR professional and licensed Career Coach. Work Buddy Coaching offers CV, Interview and Career Coaching services. You can contact Emma at emma@workbuddycoaching.co.uk or on 07908 688239.