Local Mums recommend the best preparatory schools in our local area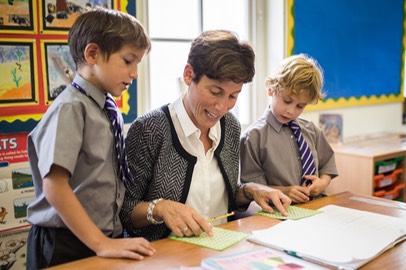 "I highly recommend Parkside School to all Local Mums. I was thoroughly impressed with the atmosphere at the school, the positive attitude and curiosity of the children and the dedication of the teachers and governors." 
D. Raab

"The contribution of teaching is excellent at Parkside School. High-quality teaching meets the school's aim to develop the whole child through the care, guidance and support of all staff members." 
Independent Schools Inspectorate (ISI), March 2016 who judged Parkside School 'Excellent' in all categories.
"Several parents told us there's something very special about this school that you can't quite put your finger on. 'Bigger schools – and some other smaller ones – just don't get the friendliness and warmth of this one." 
Good School Guide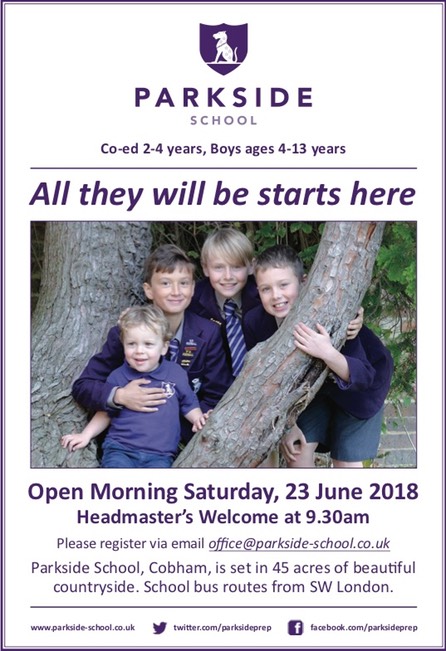 The school was founded in Surrey in 1879 by a scholar from Oxford, originally with  four pupils. The boys were provided with a happy, harmonious learning environment in which good care was taken to ensure that the pupils were valued. 
Today we pride ourselves on the fact that this traditional yet so important set of values is still very much part of the school's ethos. Although celebrating all that is traditional, the school continues to adapt its curriculum to modern times. "Built on Tradition – Embracing the Future" represents our belief in developing the core values in our pupils that will prepare them for their journey ahead in life.
While being very proud of our history, Parkside's aim has always been to be aspirational for its pupils by offering them a challenging, innovative, exciting and creative curriculum.
Parkside is now a thriving preparatory school for boys aged from 4 to 13, with an on-site co-educational nursery. Set in beautiful grounds on the outskirts of Cobham, the school provides a stimulating environment in which boys can learn, grow and develop. We allow the boys to make the most of their abilities, interests and talents by showing them the joy of learning supported by a dedicated teaching team. Although strong examination results are, of course, important to us we also want pupils to leave Parkside as happy, self-confident, grounded and independent boys. If we have achieved this, then we have succeeded.
Parkside School is hosting their next Open Morning on Saturday 23rd of June. The event starts with a Headmaster's Welcome at 9:30am - register via our website or email office@parkside-school.co.uk
Contact:
Gabriele Richardson 
Parkside School 
Tel: 01932 869974
www.parkside-school.co.uk
Email: office@parkside-school.co.uk