Local Mums recommend the best yoga classes in our area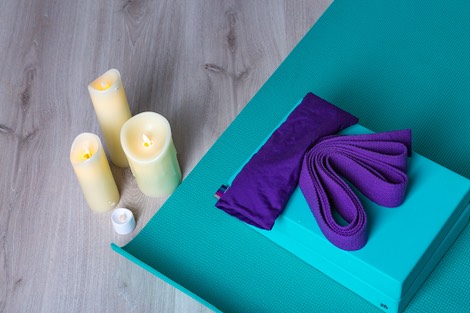 "I highly recommend Merakiyoga Surrey to all Local Mums. I absolutely loved the class last week, a great way to end the week and start the weekend."
Kate
"I recommend Merakiyoga Surrey to all Local Mums. Ross is a very nice lady who knows what she is talking about."
Marilyn Green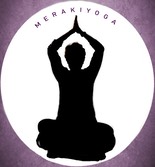 Merakiyoga Surrey
Are you juggling work, kids and home?
Feeling a lack of energy?
Leading a stressful and hectic life?
Wishing to do something positive for yourself? Be able to cope better with stress?  Wishing to have more energy and flexibility or improve general well-being?
Start your wellbeing journey in 2019 -  Try one of my yoga classes!
Dedicate some time for yourself, to release tension, restore and relax body and mind.
Practising yoga helps the body to maintain balance, to improve strength and to boost the body's capacity to self healing.  You will learn breathing techniques that will help the body relax and cope better with stress.   All classes focus on yoga poses that improve alignment, core and posture, stretch and relax muscles and joints, and help you find balance and harmony within you.
Some of the benefits of yoga:
increase the range of movements in the joints
strengthen and tone the muscles
improve balance, mobility and energy levels
improves alignment and posture
reduce tension and help to manage stress better
bring equilibrium to the muscular and nervous system, to the digestive as well as the cardiovascular and respiratory systems.
Which class?
I offer beginners yoga and gentle yoga classes.  Classes vary from 1 hour to 1 and half hour; details of current classes and availability are found on the website www.merakiyoga-surrey.co.uk
Wondering which class is suitable for you? If you would like to have a chat, give me a call or drop me a line (contact details below).
Mats, blocks and straps will be provided.  Please wear comfortable clothes.  Yoga is practised with bare feet, do make sure that you bring socks and a blanket for relaxation.   Some of the classes are small to have the opportunity to  give more attention to the participants.  While yoga is suitable for all ages and abilities, if you have had any recent injuries or recovering from an operation, please contact me before you book a class.
No time to come to a class?  
I offer 1-2-1 yoga session, and sessions for couples.  For more details please contact me directly and mention that you are from Local Mums Online.
If you would like to speak with Ross, please call or email - details are below.
Contact:
Ross
Merakiyoga-Surrey
Tel: 07427 402799
Email: ross.merakiyoga@btinternet.com
www.merakiyoga-surrey.co.uk