If you are thinking of starting your own business or need help getting your accounts in order, a good recommendation from other local mums in business is essential.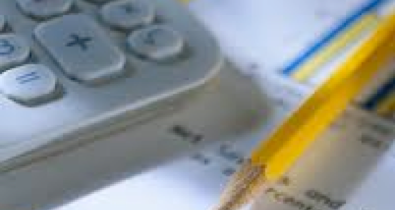 "I wouldn't hesitate to recommend Sarah Francis from Prime Numbers. Sarah has worked really hard for me over the last three years; my accounts are always in order and ready for the end of year work to begin with the accountant.   I am able to find information quickly and it is in an easy and readable format, especially good for a designer like me!"
Rosemary Ridgeway, Carshalton Mum of one daughter.
Prime Numbers

Prime Numbers is a family run bookkeeping and accountancy company based in Carshalton. We specialize in helping start up companies and existing small to medium businesses. We also offer a competitively priced self-assessment service.Prime Numbers has been trading since 2008 but the owner has many years experience of bookkeeping. Previous roles in retail management and corporate administration have led to a well rounded view of business and allows us to see your business as you see it. 
Our services include self-assessments, sole trader and limited company accounts, company formations, VAT returns, CIS returns and payroll services. If you need some one-off help for a special project that's fine too. We offer a free initial consultation where we can discuss how Prime Numbers can help your business.

As a business owner with a family including two small children, I understand how tough it can be to juggle all demands on your time. This is why we offer a friendly and flexible bookkeeping and accountancy service.

Contact Sarah Francis on 0208 395 9516 or 07961 455970
Alternatively send her an email at info@prime-numbers.biz
www.prime-numbers.biz
"Turpin Barker Armstrong have been managing my accounts from the day I started as a sole trader six years ago. They provided me with invaluable advice at the start-up stage and a few years later helped my transition to a limited company. They are extremely professional and with a dedicated team of experts looking after payroll, VAT, book keeping and personal tax return, I feel really supported and can focus on my event business without any accountancy concern."
Esther Williams, Carshalton Mum of Mathilde (aged five). 

"I would highly recommend Turpin Barker Armstrong to any Carshalton Mums. As a working mum it is great not to have to worry about my accounts. The team are such professionals but have such a friendly, welcoming nature that nothing is too big or small for them to help me with and the gentle reminders they give me for deadlines are a godsend!"
Jill Barthrope, Carshalton Mum of Daniel, Craig and Charlotte

Turpin Barker Armstrong have been helping family-run firms for over 25 years and we specialise in small/medium-sized owner-managed businesses. 

We are a well-respected, long-standing local firm, dedicated to helping our clients (who are predominantly owner-managed businesses) to run profitably and reduce their tax liabilities. We aim to offer a 'one-stop shop' for all of the small-businessperson's financial advisory needs.

We are dedicated to ensuring our clients achieve their goals, maximising profits and minimising taxation liabilities. All of us in business know that today's environment is ever more fast-moving, complex and highly competitive. 

At Turpin Barker Armstrong we recognise that business owners need the support of professionals who provide timely, effective solutions to help their business develop. We pride ourselves in delivering this level of support and service and welcome the opportunity to help local family-run businesses.

For more information, or to set up a no-obligation initial consultation, contact David Payne on 020 8661 7878 or email:david.payne@turpinba.co.uk 

Turpin Barker Armstrong
Accountants, Auditors and Business Advisors
Allen House
1 Westmead Road
Sutton
Surrey SM1 4LA
Tel: 020 8661 7878 
Fax: 020 8661 4015
www.turpinba.co.uk