Local Mums recommend the best architecture and interior design services in our area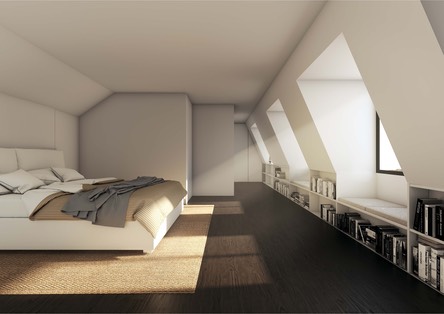 "I highly recommend Studio AVC to Local Mums. Ayça is an excellent architect and designer who goes above and beyond her job description to help you."  
Sophie, Local Mum
"I recommend Studio AVC to Local Mums. Ayça  is a highly professional, friendly and delightful project partner. She was very efficient and meticulous throughout all the iterations and devoted too. Most of her experience and networks originate from her extensive corporate history." 
Didem, Local Mum
"I highly recommend Studio AVC to Local Mums. Great architectural house renovation design." Hayley
"I highly recommend Studio AVC to Local Mums. A young, vibrant studio delivering creative design solutions with a conscience." 
Jay Murphy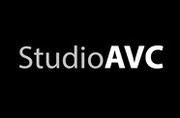 Online Classes with Studio AVC
Design your own home office
1,5 hour online class
Wed 1 April, 10:00am
£30
Your home office design plays a role in your productivity and energy. These home office design tips will ensure you work productive.
In the workshop, we'll cover:
Space planning using scaled drawings

Different style of furniture, lighting and accessories

Samples selection including floor materials, paint colour etc.

Home Renovation
1,5 hour online class
Wed 8 April, 10:00am
£30
This workshop focuses on the design process and steps involved in renovating a house and designing a residential interior. It explains how to plan your home design project and how to identify and take the necessary steps to renovate your home and create the interiors scheme. The workshop will give an understanding of the components involved in house refurbishments and a strong focus on the design process. The workshop covers;
Overview of the design process

Project management / hiring the correct experts

Functionality and aesthetics

Creating the project's brief

How to Start an Interior Design Business
1,5 hour online class
Wednesday 15 April, 10:00am
£30
The course explains how to successfully start your own business and covers topics including setting up your business, business plan, cost and marketing. It teaches you how to write a professional business plan and familiarises you with the legalities and regulations associated with starting a business.  In the workshop, we'll cover:
Setting up an Office 

Setting up your Business

Business plan

Cost

Finding Clients
Create an Efficient Layout
1,5 hour online class
Fri 17 April, 10:00am
£30
You will learn about space planning and dealing with the physical dimensions of a space, then rearrange an existing space and plan a new layout for a renovation project. You will learn how to create a ground floor furniture layout that includes the living, dining and kitchen functions.
​We will also cover how to locate radiators, wall sockets, light switches, data socket etc. 
5 week online courses:
Interior Design Course – Beginners Level 
1,5 hour online class ( 5 weeks course )
Wednesday mornings 
Starts 22 April, 10:00am
£150
This course focuses on the fundamentals of interior design, covering subjects such as creating design concepts, space planning, colour, lighting and interior finishes. You will also learn about design styles, visual communication, design research, how to create design concepts and new interior spaces. At the end of the course you will have all the skills that you need to create beautiful homes.
You will learn about: 
• Fundamental areas of interior design. 
• Measure, prepare scaled drawings and plan your own projects 
• Understand the basic rules of colour, lighting, materials and finishes. 
• Research and develop own ideas/projects 
• Create and present concept designs 
• Create mood boards
Who should attend:
Anyone with a passion for interiors; perfect for new or prospective home owners intent on creating their dream interior or re-decorating an existing room or space in their home. 
Interior Design Course – Intermediate/Next Steps Level
1,5 hour online class ( 5 weeks course )
Friday mornings 
Starts 24 April, 10:00am
£150
Who should attend:
Anyone with a passion for interiors and a knowledge of interior design.
Interior Design Course – advanced level
1,5 hour online class ( 5 weeks course )
5 weeks course
Friday mornings 
Starts 29 May, 10:00am
£150
Who should attend:
Anyone with a passion for interiors and a knowledge of next steps level interior design.
Classes will take place live online. You will be sent joining instructions after booking your spot. You will be sent an email with a link to join 'Zoom' (app will need downloading before,) and some suggestions of things to 'bring' to the session. You may need pencils, eraser, scissors, ruler, tape measure and ideally a printer.
email to events@studioavc.com for any questions and booking. You can find more information about courses on our events website which will be updated for workshops in May and June.  
Studio AVC
Studio AVC is an architecture and interior design firm which offers a tailored approach to help deliver exciting and innovative designs. We like working on private houses and commercial projects like offices, restaurants and shops as well as bigger developments.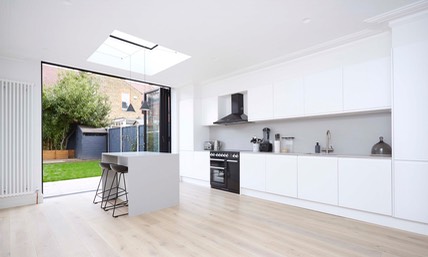 We provide architectural design services from concept to completion. Our area of expertise definitely lies in new build homes, multi-unit apartment schemes, extensions and property remodelling – inside and out. We have a wide experience of working with local planning authorities to obtain planning approvals, conservation area and listed building consents and the technical requirements for building control. Our private residential projects include new builds, house extensions, basements and loft conversions as well as changes of use at all scales.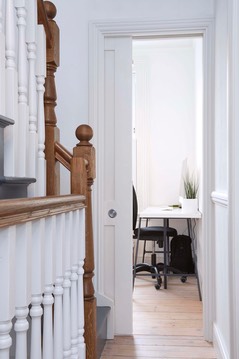 We consider ourselves to be imaginative and we push standards to be conceptual and creative. As a small business, Studio AVC's strength is in nurturing creativity and personal service, consistent with an ethos that "small is beautiful."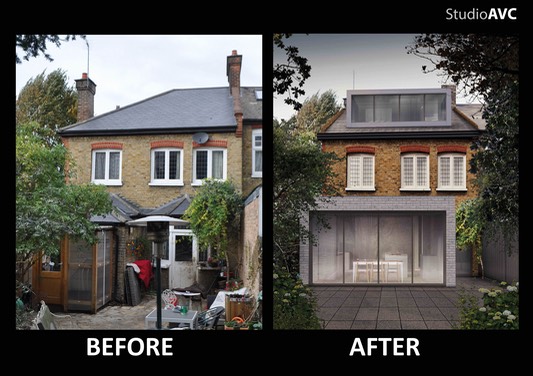 Since 2013 we have been creating original spaces that are interesting, comfortable and deeply personal and share our experience through interior design classes at our office as well as serving on design review panels for Merton Council and Wandsworth Council.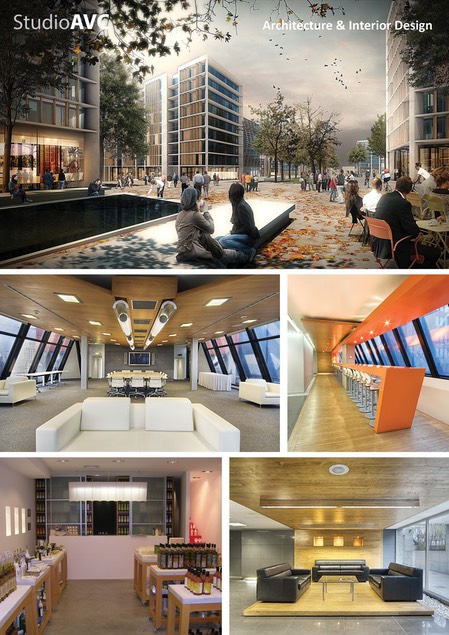 From full-scale projects to small renovations, we are here to help you to design the space you've always wished you could live or work in. We believe that every space has the potential to become unique, harmonious and beautiful. We are proud of what we do and would very pleased to share our experience with you. 
Interior design courses and workshops
We have a series of two-hour classes coming soon, more details here. We also run flexible classes which allow customers and corporate groups can get in touch with us to arrange private sessions (requires minimum of four people).
Office space/desk rent
We are looking for people to share our office space. It is larger than we need and we would like to rent out a couple of desks. The space would ideally suit designers, architects, engineers or people interested in design, so that we share ideas, work, our library etc. However anyone who is bored of coworking spaces, cafes or working at home is very welcome. 
The office is located on the heritage site by River Wandle which is famous for its art and crafts market and its history with William Morris. It is in a listed building, The 1929 Shop, and only 10 minutes walk from Collier Wood tube station. We have large windows looking toward the river, a meeting table, kitchenette and generous space with large desks.
Contact: 
Ayça Vural-Cutts
Director
Studio AVC 
Tel: 020 8767 3663
Mob: 07824 631422
Email: ayca@studioavc.com
www.studioavc.com