Here's our pick of the best activities on offer in and around Dorking this month.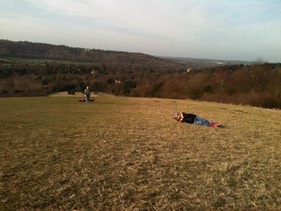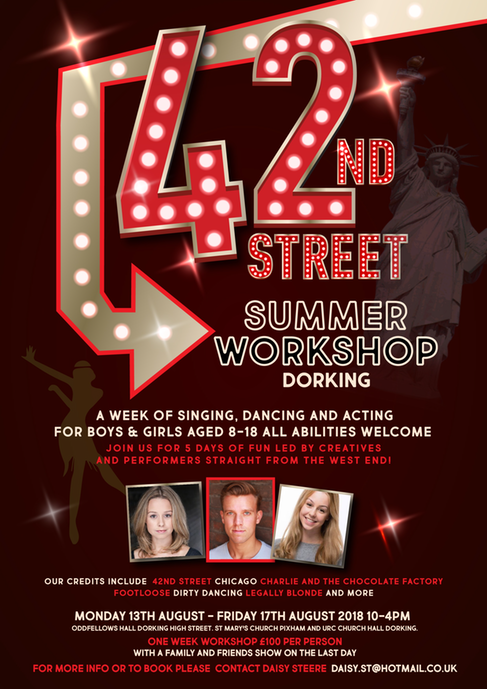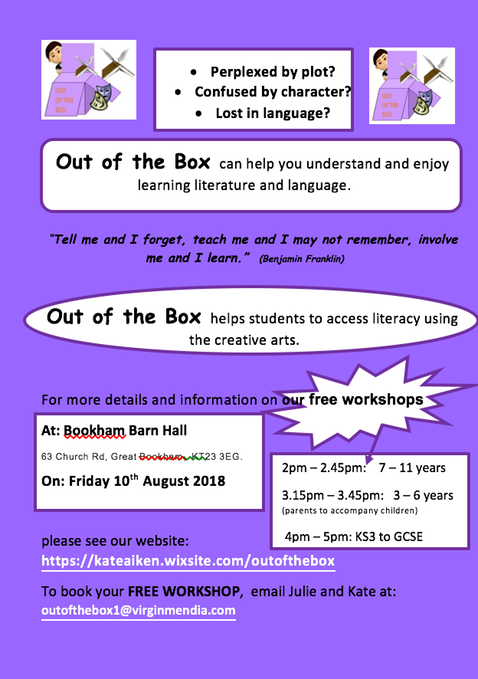 MURDER MILE:  AN EVENING WITH LYNDA LA PLANTE
DORKING TOWN HALLS, 7.30pm 6th September 2018  
There are few names who mean as much to crime fans as Lynda La Plante, creator of the phenomenally successful Prime SuspectWidows and series, and bestselling author. The 'Queen of Crime Drama' will discuss her extraordinary career and new book Murder Mile, the fourth novel in the Jane Tennison (Prime Suspect) series.  She will be joined by a panel of crime experts - Dr Melanie Bailey, Head of Forensic Science at the University of Surrey, Detective Inspector Dee FieldingSurrey Police Force, of the  and her advisor for many years Callum (Cass) Sutherland.  Cass is a former Detective Sergeant in the Metropolitan PoliceUK Chartered Society of Forensic Sciences. and Acting VP of the 
Lynda will reveal her secret sources, how she conducts her meticulous research, and why she is one of the most authentic voices in crime writing.  This one-off event, exclusive to Dorking Town Halls, is a rare opportunity for fans to ask their own questions and a fascinating insight into what happens in a real life murder investigation.
Tickets are £15 or £25 with a hardback copy of Murder Mile (RRP £18.99)
Tel:  01306 881717   Dorking Town Halls, Reigate Rd, Dorking RH4 1SG
Murder Mile is set in the economic chaos of 1979 with widespread strikes across Britain. Jane Tennison, now a Detective Sergeant, has been posted to Peckham CID, one of London's toughest areas. As the rubbish on the streets begins to pile up, so does the murder count.  Jane is under immense pressure to catch the killer - before they strike again.  Murder MileAugust 23rd is published by Zaffre on , priced £18.99
Widows, a new heist movie based on Lynda's original TV series, directed by Steve McQueen, starring Viola Davis, Elizabeth Debiki andLiam Neeson,November is released in .  Bonnier Zaffre has also published a new edition of La Plante's Widows to coincide with the film
'La Plante excels in portraying everyday life in a police station [with a] rare ring of authenticity' Sunday Telegraph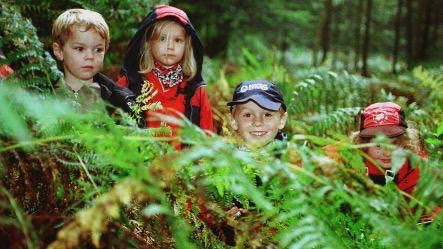 Down in the Woods
Half term sessions
Come and Join us over the holidays. We are running a mixed age group session for the day.
The session is a drop off session. I can safely say you will collect your children dirty and tired but with a smile on their face.
The cost of the session costs £35 and we will be doing things like Cooking, Craft Work, Hanging around in trees, playing games and generally having lots of fun.
A Long Day in the Woods
A day in the woods for the Tweenies 12+.
This day will include Team Cooking sessions where Lunch and dinner will be prepared and cooked as a group. We will look at Tracking Trailing and sign, tracking down someone lost in the woods and communicating with walkie talkies.
An introduction to Spoon carving and making tools to make life in the woods easier. We will end the day with Hot chocolate and Smoors. 
Expect you children to be asleep with 10 min of collection. 
Bookings can be made via our Facebook page
Read Local Mums' reviews of Down in the Woods
Contact:
Chris Pryke,
Down in the woods
Tel: 07813 772664
Email: info@downinthewoodsltd.co.uk
www.downinthewoodsltd.co.uk
Down in the Woods on Facebook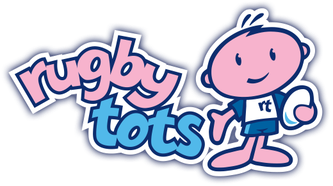 Rugbytots
Rugbytots is a fun and dynamic pre-school play programme designed to build confidence and enhance core skills for 2 - 7 year old boys and girls. We look forward to meeting you and giving you a fun and friendly introduction to rugby in a positive and encouraging environment. Let's make it more fun!
Make your child's development more fun!
Our fun, structured play sessions take children on a journey of sporting imagination with engaging and energetic coaches supporting them every step of the way whilst teaching how to catch, pass, kick, run with the ball and play as part of a team. 
Our motto
Our motto is simple; "make it more fun". We do this by delivering our specifically designed programme for each age group with energy, enthusiasm and excitement. This creates an atmosphere in the class that is totally unique and engaging for parents and children alike. 
What to expect
"Be prepared to run across the jungle, wade through the quick sand or sprint through Rugbytots Valley avoiding all the smoking boulders. Get ready to protect your egg, launch a missile or attack the pirates and seize the ship, all this of course, whilst trying to avoid the evil side lines!"
Find your nearest Rugbytots class here

Lazy Daisy Birthing
Dorking Christian Centre  
Tuesdays 7.30-9pm 
Church St  
Dorking RH4 1DW
The 6-week course combines movement, breathing techniques, relaxation and antenatal education to help Mums-to-be enjoy every moment of their pregnancy and birth. The weekly classes suit all birth plans, budgets and fitness levels and are a great way to meet other mums in the local area.
Contact anna-coates@lazydaisybirthing.co.uk or call 07875 087929 to book your place. 
Kickfit / Fitness / Self Defence Women's Only class
Dorking Christian Centre
Thursdays 10-11am. 
First lesson is completely FREE to see if you enjoy it! The classes are perfect for weight loss, toning, self defense, self confidence, and keeping or getting fit the fun way!! All levels are welcome as we tailor to the people in the class! for more information visit www.gbacademies.co.uk or call 07584 473784 
Birth and Beyond Fitness
Buggy Fitness:
Meadowbank, Dorking
10am Mondays and 10.30am Fridays.
Buggy fitness in Reigate Castle grounds on Tuesdays at 10.15am
The Fit Mummy Club in Reigate Castle grounds on Mondays at 7.45pm and Reigate Hill on Saturdays at 9am.
Foo Foo Fun Club: pelvic floor and abdominal strengthening on Tuesday evenings in Reigate.
Contact Pip Skinner
www.pipskinner.co.ukMob: 07780 600005
pip.skinner@hotmail.co.uk
Bocketts Farm
Ongoing
Visit the Big Animal Barn, which is Bocketts Farm's new building, home to an array of animals including cows, sheep, alpacas, pigs and greedy goats! There's also the chance to have a go at feeding the animals as well.
Daily; 10am-5.30pm; £9.20, children £7.60-£9.20, under 2s free.
Bocketts Farm, Young Street,Fetcham, Leatherhead KT22 9BS
01372 363764
www.bockettsfarm.co.uk

Animal Handling Sessions
Daily
Regular handling sessions at Bocketts Farm where you can stroke small animals and learn about them from the friendly staff.
11.15am, 12.15pm, 2.15pm, 3.15pm, 4.15pm; check website for admission prices.
Bocketts Farm Park, Young Street, Fetchem, Leatherhead KT22 9BS
01372 363764
www.bockettsfarm.co.uk
Mumpreneurs meet on the first Thursday of the month at The Sun Pub, North Street, Carshalton, 8pm.  
For mums in business or with an idea to start a business to come and meet, have a drink, chat, soundboard your ideas and promote yourself and meet other mums in business you may be able to support, work with. Please pass the word around, let your friends know and if you would like to come, you could contact us or contact us via info@localmumsonline.com for more details.
Farnham Museum Club:
t: 01252 715094
e: museum@farnhammaltings.com
Or find us online:
www.farnhammaltings.com/museum
Twitter: @Museum_Farnham
For over 30 years the Museum of Farnham has run Museum Club, which gives local children the chance to make new friends, be creative and learn about history, archaeology, art and Farnham.
Museum Club runs for 10 months from September to June, with no activities during the school Summer holidays.
Our sessions vary, with activities taking place both at the Museum of Farnham and off-site at other local attractions including Farnham Castle, Wrecclesham Pottery and Farnham Park.
Cost: £10 per month.
If you would like to register your interest please contact Liz May, Curator, on 01252 715094.
Do you have any other listings for What's On in Dorking? Would you like to write a review of somewhere you have been? Email us at info@localmumsonline.com