Local Mums recommend the best CV and career support coaches in our area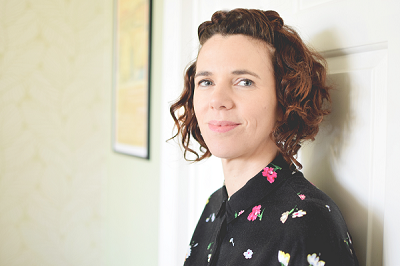 "I highly recommend Work Buddy London to all Local Mums. Emma is a really talented coach and if you are thinking you might need some clarity around a change of career or getting back to work, don't hesitate to contact her. She worked with me and with the clarity and focus I gained in just one session, I was able to work out my career priorities. She also reviewed my CV and gave me some wonderful suggestions that no one had ever provided before. Within weeks I was asked to interview for my ideal role. I started the job last week and am so pleased I sought professional help as it sped up what could have been a far longer process."
Hina, Local Mum
"I recommend Work Buddy London to Local Mums. Emma's coaching has been an invaluable tool for me and I've made great strides in my business and personal life, exceeding my own expectations! Emma is a fantastic coach, very attentive, focused and a great listener." 
Alexandria, Local Mum
"I highly recommend Work Buddy London to Local Mums. Emma is great, she gave me some great feedback and useful tips on how to update my CV so it stands out. I highly recommend her services."
Amandeep, Local Mum
"I recommend Work Buddy London to Local Mums. I like to keep my CV up to date and modern and I turned to Emma. She provided insightful, relevant feedback. Emma has an extremely personable manner and a wealth of experience which means I trust her to make my CV robust. She ensured that my CV would appeal to a number of organisations from start ups to well established organisations. I would recommend Emma to others in the same position, friends and family."
Shay, Local Mum



If you are looking to return to work after a break, want to change direction or find more flexible work, join us for a friendly workshop in the lovely creative space at Sarah & Bendrix, Cheam, where we'll be covering;
​- Getting into the right mindset to find new work and start to clarify what you want
- Identifying your values and how these impact on your career choice
- Feeling confident in yourself, skills and your offering
- Getting your job search toolkit together
You'll have the opportunity to meet other women in a similar situation and discuss any questions or challenges you may have in your search for work that works.
Refreshments will be provided. Please book here early to avoid disappointment as there are limited spaces.
More details of our event here

Join our Facebook group 'Helping you to shine in the hiring line' here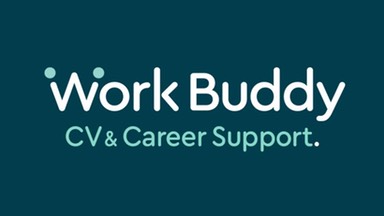 Work Buddy London
Work Buddy London offers friendly, affordable and flexible CV support and career coaching services with a focus on women returners.
Emma is a qualified member of the Chartered Institute of Personnel and Development and accredited coach with 20 years experience delivering pro-active HR services including recruitment, employee relations and training.
Emma is passionate about building confidence, connections and making things happen! Emma has worked in a variety of flexible ways and managed a successful return to work then self employment after a career break that focused on her young family.
"Being able to support and collaborate with women in my local community is at the heart of what I do," says Emma. "If you are feeling at a crossroads, need a confidence boost, want to dust off that CV or simply want a chat, please do get in touch."

Contact:
Emma Jones
Tel: 07908 688239
Email: emma@workbuddylondon.co.uk
Work Buddy London on Facebook
www.workbuddylondon.co.uk