If you are looking for swimming lessons for your little one, recommendations from Local Mums are a great place to start.


"I highly recommend†Mini Swimming†to all Local Mums.†My husband takes our little girl of two, it's the highlight of his week.†Mini Swimming†do such a good job of challenging kids but not pushing them too far; they make it fun too! Love them!†"
Danielle, Local Mum of one daughter, aged two
"I recommend†Mini Swimming†to all Local Mums. I've been taking my daughter swimming with†Mini Swimming††since she was four months old. I carried out lots of research before making my choice and I'm so pleased. My baby has gone from a tearful baby in the water to one who can't wait to jump in! She has learned lots of safety with water along the way and always has fun. I've always felt very comfortable and recommend them to anyone who will listen!!"
Katie, Local Mum of one daughter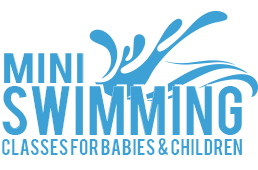 Mini Swimming
Mini Swimming†are the UK's fastest growing swim school for babies, toddlers and children. Having established themselves as one of the biggest and best swim schools in Essex they have brought their hugely popular classes in South London. Classes are currently running in Bermondsey, Morden, Richmond, Croydon and new classes starting in Lewisham in January.
At†Mini Swimming, we understand that bringing your baby swimming for the first time can be a daunting experience. We believe that putting our parents at ease is equally as important as introducing the babies to the water. Swimming with your baby provides you with uninterrupted time that will allow you to bond with your baby in a calm and relaxing environment.†
Our lessons are age and ability specific, enabling our parents to participate in classes with other parents and children at the same stage of learning and development as their own. We aim to create a fun, sociable, relaxed and friendly environment for all our parents and children. Both parents and babies will reap social rewards from attending our classes – babies have the opportunity to interact with each other – as do parents!
The new term will start in January and run for 10 weeks.

Sundays (12th Jan – 16th March)
13:00 † † 3-4 Year Olds † † † † † † † † † ††
13:30 † † 0-12 Months † † † † † † † † † †
14:00 † † 2-3 Year Olds † † † † † † † † † †
14:30 † † 12-24 Months † † † † † † † † †
15:00 † † 12-24 Months † † † † † † † † †
15:30 † † Complete Beginners (4-10 Year Olds) † ††
16:00 † † Improving Beginners (4-10 Year Olds) † †
Special offer for Local Mums!
20% early booking discount if booked by 20th December, using the discount code localmums20
Contact:
Mini Swimming
Tel:†07852 188417 / 020 36971211
Email:†Bronwen@miniswimming.co.uk
Mini Swimming on Facebook
Mini Swimming on Twitter
www.miniswimming.co.uk