Local Mums recommend the best dance classes in our area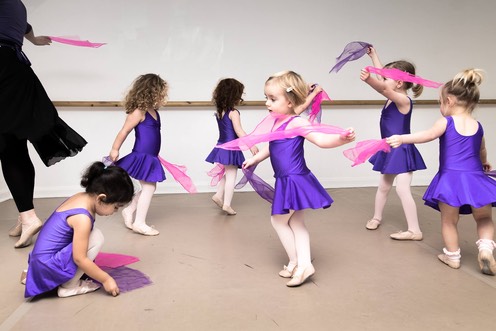 "I highly recommend Petite Performers to Local Mums. My daughter absolutely loves her Drama and Hip-Hop classes.  We are so grateful we found Petite Performers – an experience my daughter and I will cherish forever."
Sarah, Local Mum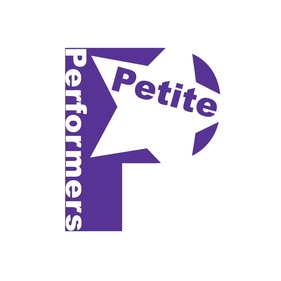 Petite Performers
Come and join the fun, let your imagination run wild and express yourself! Performing Arts Classes in Wimbledon for children aged 16 months - 7 years.
"The Petite Performers Syllabus is the perfect combination of learning performance skills, technique and story telling.  It's wonderful to see children of all ages growing in confidence as individuals and performers week by week," says Manager Becky Hoyle.
Classes
Saturday Mornings @ Lantern Methodist Church, Wimbledon: 
9.30 - 10.00: You and Me Ballet (16 months - 2.5yrs) 
10.00 - 10.30: Baby Ballet (2.5 - 5 yrs) 
10.30 - 11.00: Mini Hip Hop (2.5 - 5 yrs) 
11.00 - 11.30: Didi Drama and Singing (2.5 - 5 yrs) 
About Becky Hoyle

Originally from Lancashire, Becky moved to London in 2012 to study at Trinity Laban Conservatoire of Music and Dance where she graduated in 2015 with a first class degree in Musical Theatre. After graduation in 2015 she went on to study a foundation in Circus Arts with Aircraft Circus where she developed a static trapeze act. Since finishing her training Becky has worked as a teacher for Petite Performers along with working in Theatre, Theatre in Education, Cabaret and Circus. She has a breadth of experience working with children of all ages, teaching and leading and parties across London. Becky has also worked for various children's theatre companies, performing to audiences in the UK and around the world. Most recently she appeared in the UK Tour of Rod Campbell's 'Dear Zoo.'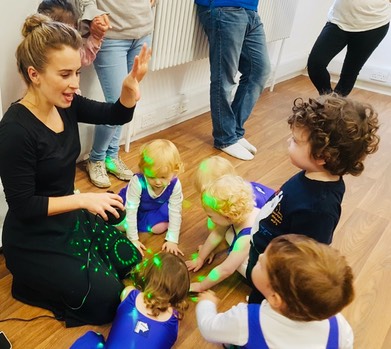 Special offer for Local Mums
Book our Halloween Workshop (below) and get a FREE trial voucher of any of our other classes in Wimbledon.  Existing clients will get a 'bring a friend for free' voucher.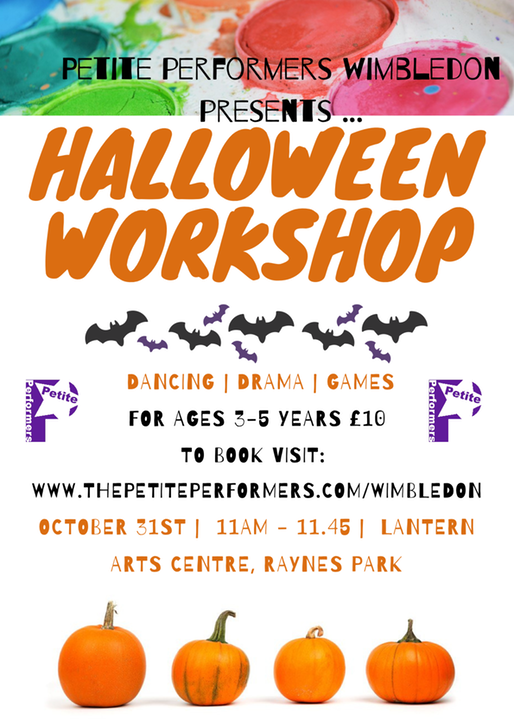 Contact:
Becky Hoyle
Petite Performers
Tel: 07496374061 
Email: wimbledon@thepetiteperformers.com
Petite Performers on Facebook
Petite Performers on Instagram
www.thepetiteperformers.com/wimbledon