Local Mums recommend the best performing arts camps in our area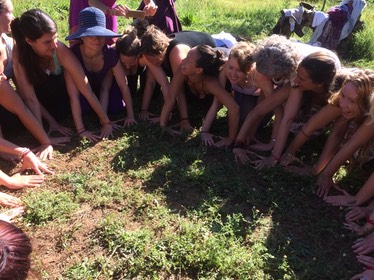 "I highly recommend†Pro Arts†to all Local Mums.†The workshop is fantastic for encouraging children to be more confident. They brought out a side in my daughter that I wouldn't have initially noticed. I also have to applaud them all for exposing my son to new skills that he may not have shown on a normal day!"
Rhianne Elleston, Local Mum
"I recommend†Pro Arts†to all Local Mums.†My daughter and her friends attended a Pro Arts holiday club three days this week. Wow, what amazing value and a great experience. They all had a fantastic time."
Kristen Hobbs, Local Mum

"I highly recommend†Pro Arts†to all Local Mums.†I would like to commend them on their very hard work they put into my boys who attended the Future Stars Camp. The performance was A Class and they loved every minute of it. I felt so proud and touched that they could have achieved so much in such a short space of time."
Navlett, Local Mum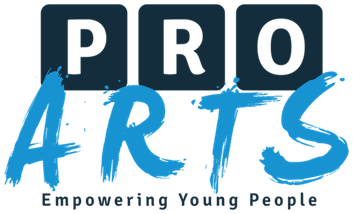 Pro Arts
Pro Arts†are a dynamic educational arts company that work with both schools and communities to educate and inspire young people through the arts. We use drama as a tool to break down barriers, build trust, confidence and self-esteem, enabling young people to develop essential social skills, build relationships and to make positive choices about their future.
Pro Arts Academies starting THIS September in Carshalton, Coulsdon and Norbury for ages 4-16yrs.†
The academies run after school on Monday, Wednesday and Thursday and are around £6/7 a session (payable by the term) depending on age group.†
THE FIRST SESSION IS ABSOLUTELY FREE SO COME ALONG, BRING SOME FRIENDS AND SEE IF YOU LIKE IT.
We will be covering dancing, acting and musical theatre which enhances student's interaction and also develops their social skills. For those who want to further their performance experience, we have teamed up with The Avenue Literacy and Talent Agency in West End to help make dreams become reality.†
Our students will also be invited to get involved in the yearly Pantomime at the Charles Cryer theatre, as well as take part in the Pro Arts Summer production. This year our production of WONDERLAND was a huge success and you can view snippets of it on our website.†
To find your nearest class and to book your FREE place please click link http://www.proarts.co.uk/new-page/
We hope you will join us on this exciting venture. It's going be a FUN ride.
Contact:
Alison, Debra and Natalie
Pro Arts
Tel: 0203 6857939
Email: info@proarts.co.uk
www.proarts.co.uk